After installing the Verified First app from the Salesforce AppExchange, navigate to the Verified First application from your app menu and select the "Verified First Setup" tab.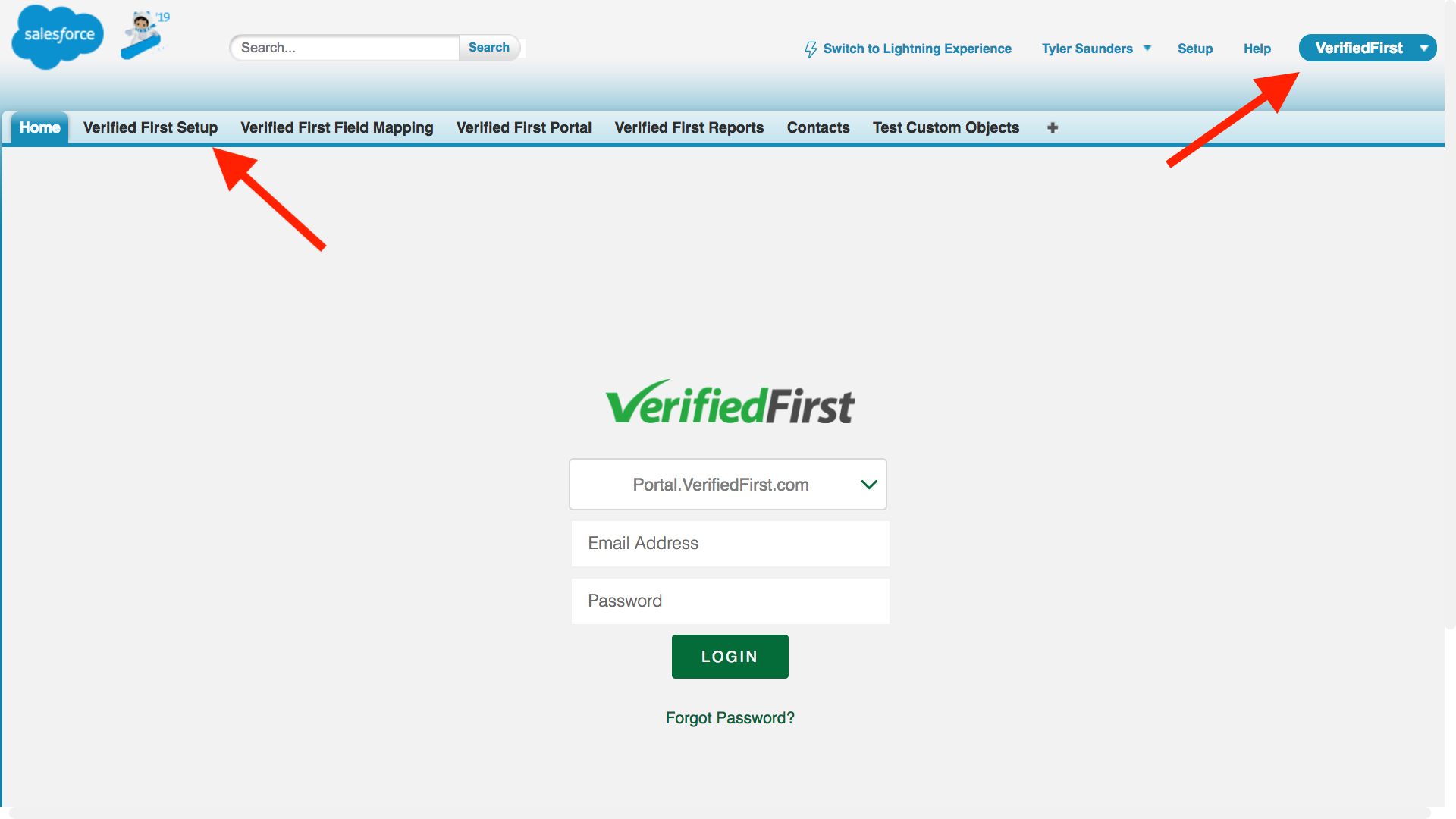 Log in with your Verified First credentials. If you don't have credentials yet, click here to set up your account.
After logging in, you may now proceed with the configuration of the app. See the steps below.
If you have any further questions, or need a product enabled on your account, 
please contact Verified First Client Services for assistance.

Call 844-709-2708 or email ClientServices@VerifiedFirst.com