If you need to review historical reports and compare them using filtered criteria, you can do so on the "Orders Reporting" page under the Reporting tab of the "Gear" icon.
Note: In order to filter and view reports, you will need to have the "View Reports" permissions. "View All Reports for Other Users" is an optional permission.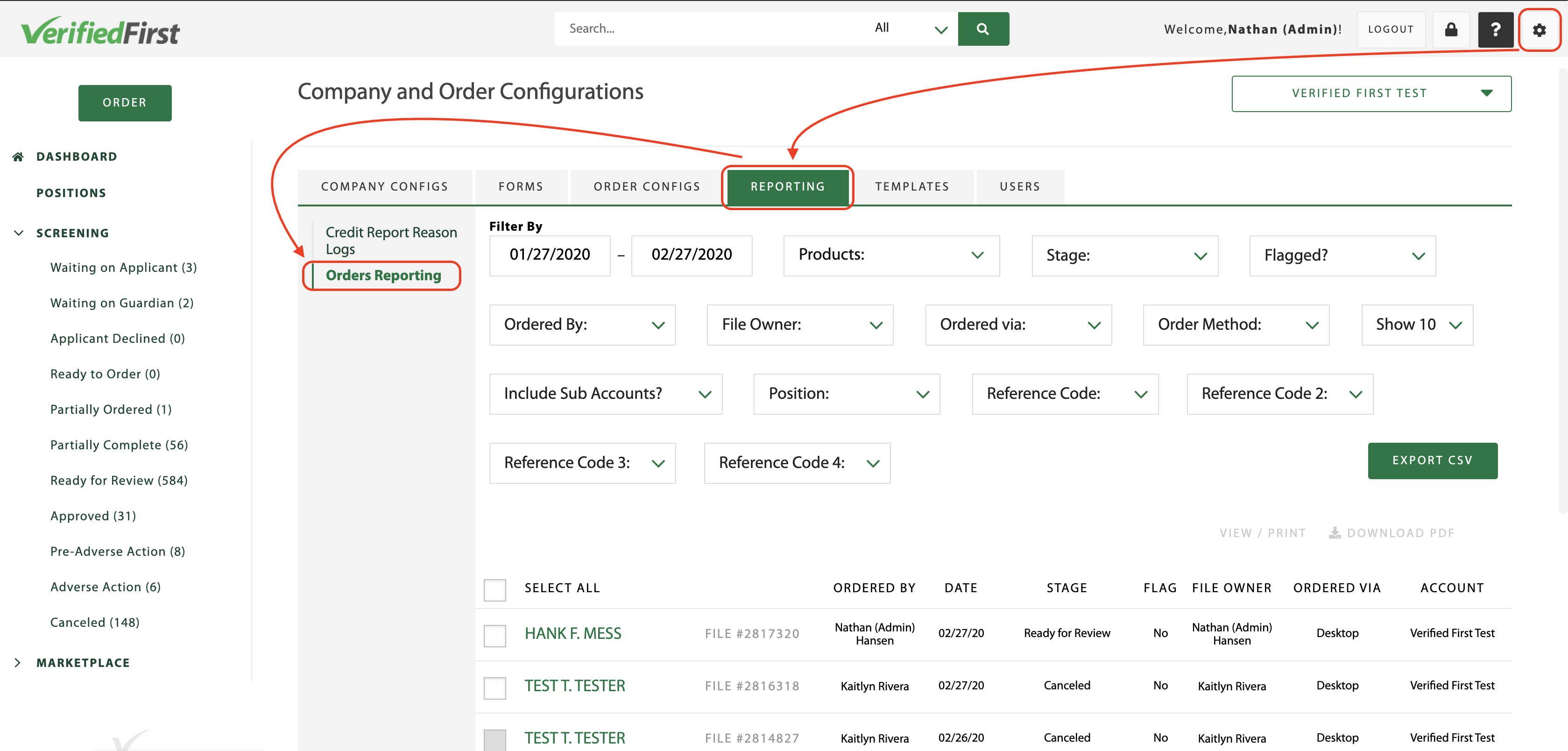 There are a variety of filers you can apply to generate and view reports. If you would like to export report information, you can do so be selecting the files you would like to export and clicking "Export CSV".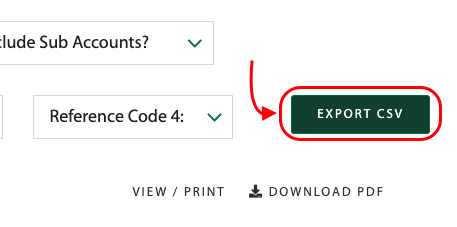 If you have any further questions, or need a product enabled on your account, 
please contact Verified First Client Services for assistance.

Call 844-709-2708 or email ClientServices@VerifiedFirst.com