If your file order is older than 90 days, you cannot Add to Order. And, you cannot add duplicate products or searches.
After placing an order with Verified First, you can add a product to the order by pressing the "Add to Order" button on the Report page.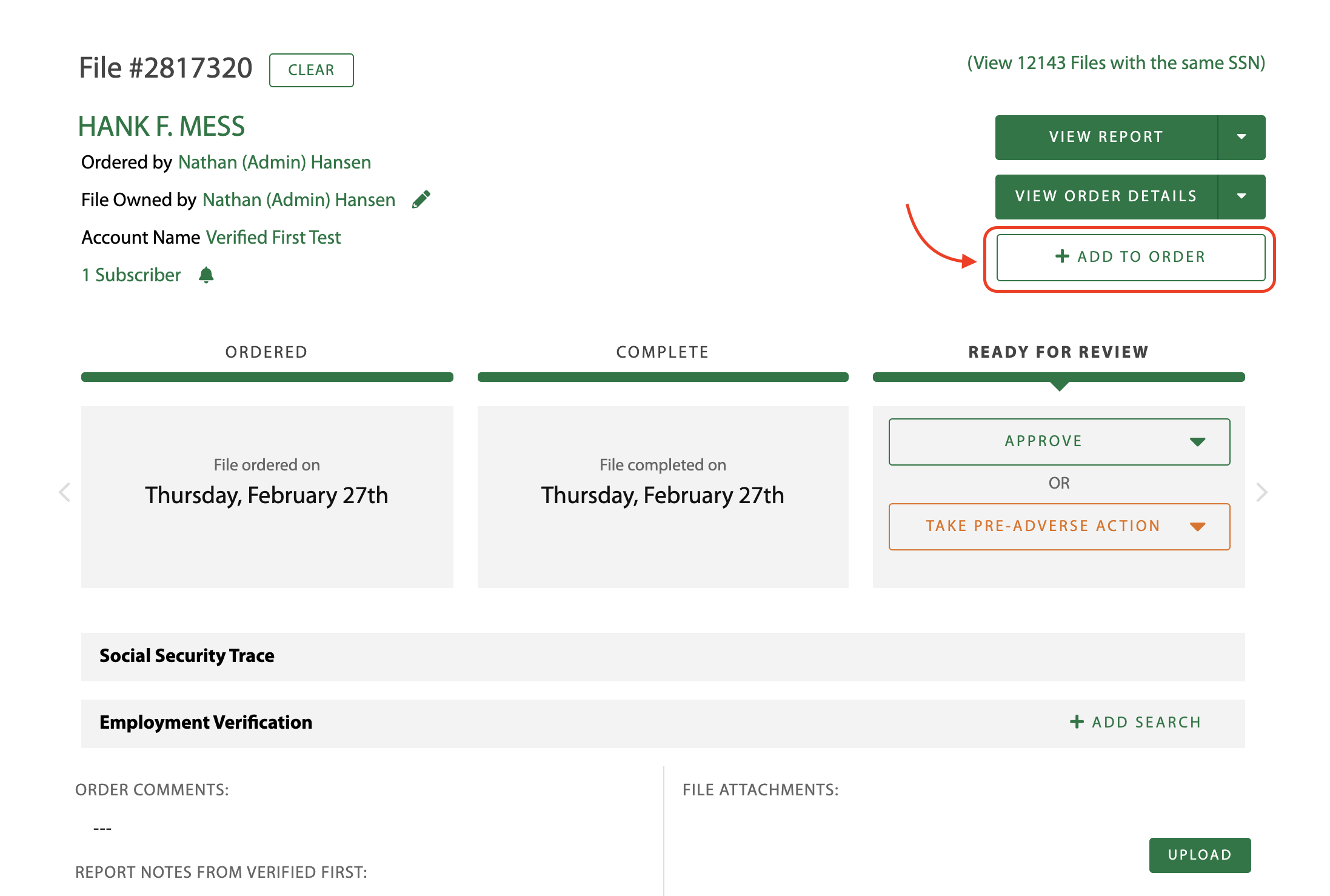 Some searches can only be added to orders placed via a Direct Order. These products will be grayed out if they were ordered with an Applicant Invite.

If you're adding an additional Verification to an order, you'll need to add to the order from a different spot. Simply locate the Verification listed underneath the timeline and click "+ Add Search" (pictured below).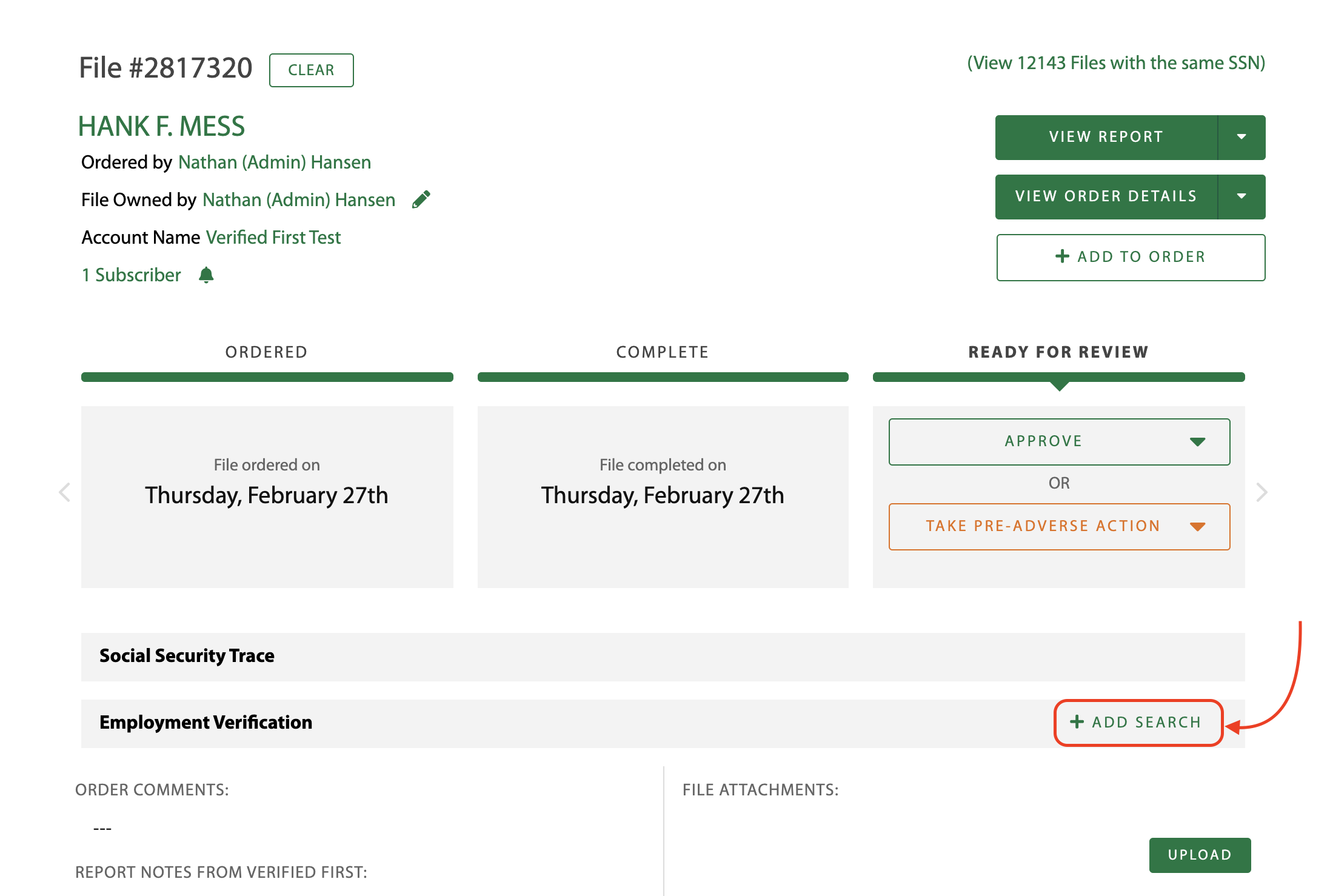 If you have any further questions, or need a product enabled on your account, 
please contact Verified First Client Services for assistance.

Call 844-709-2708 or email ClientServices@VerifiedFirst.com