If a user needs to reset their password, they can do so by clicking the Forgot your password? link on the Verified First client portal login page. After the user clicks on that link, they will be directed to a new page where they can request a password reset link: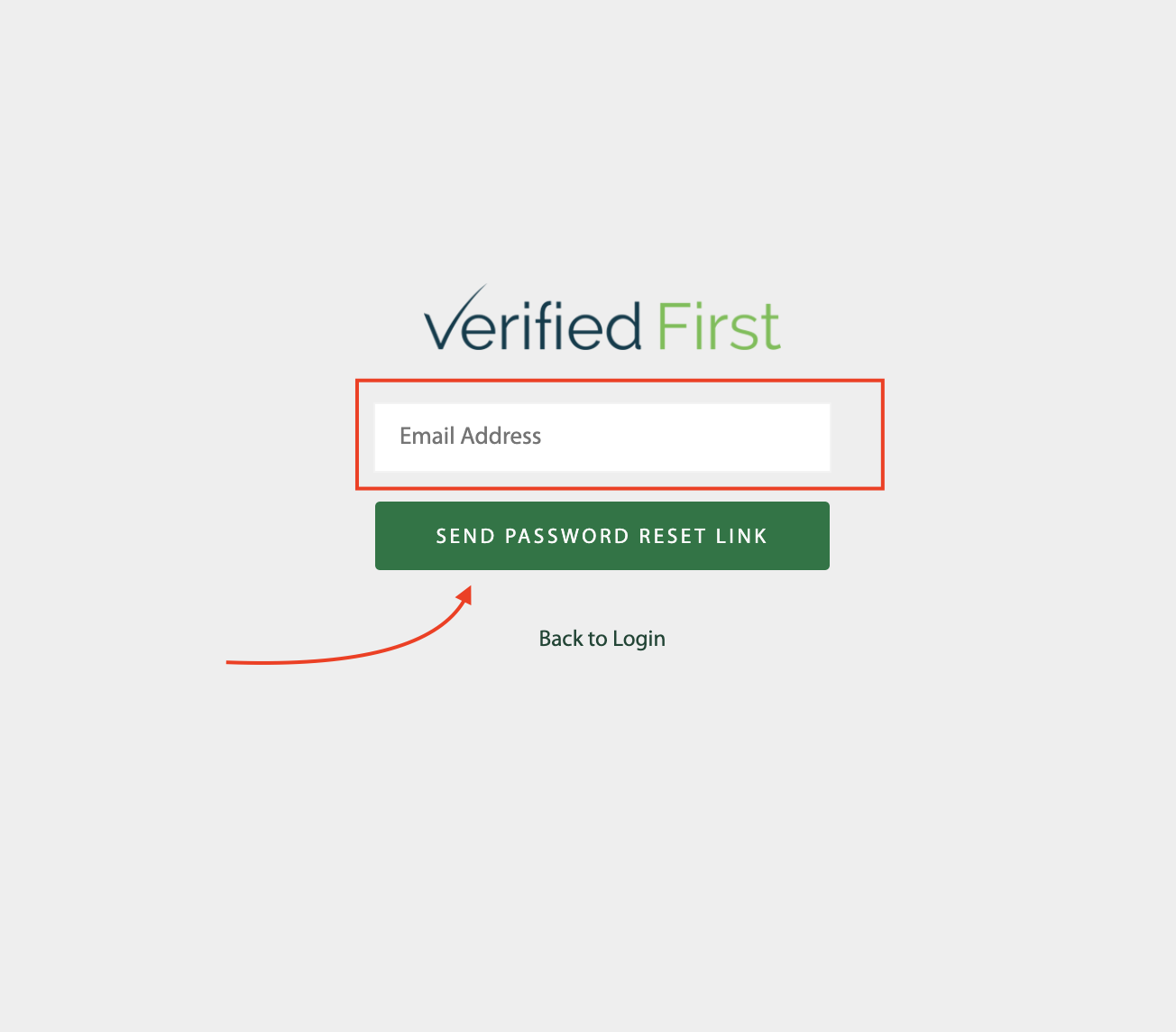 After the user enters their email address and clicks Send Password Reset Link, they will receive an email with a link to reset their password.
When creating a new password, users must adhere to our password complexity requirements: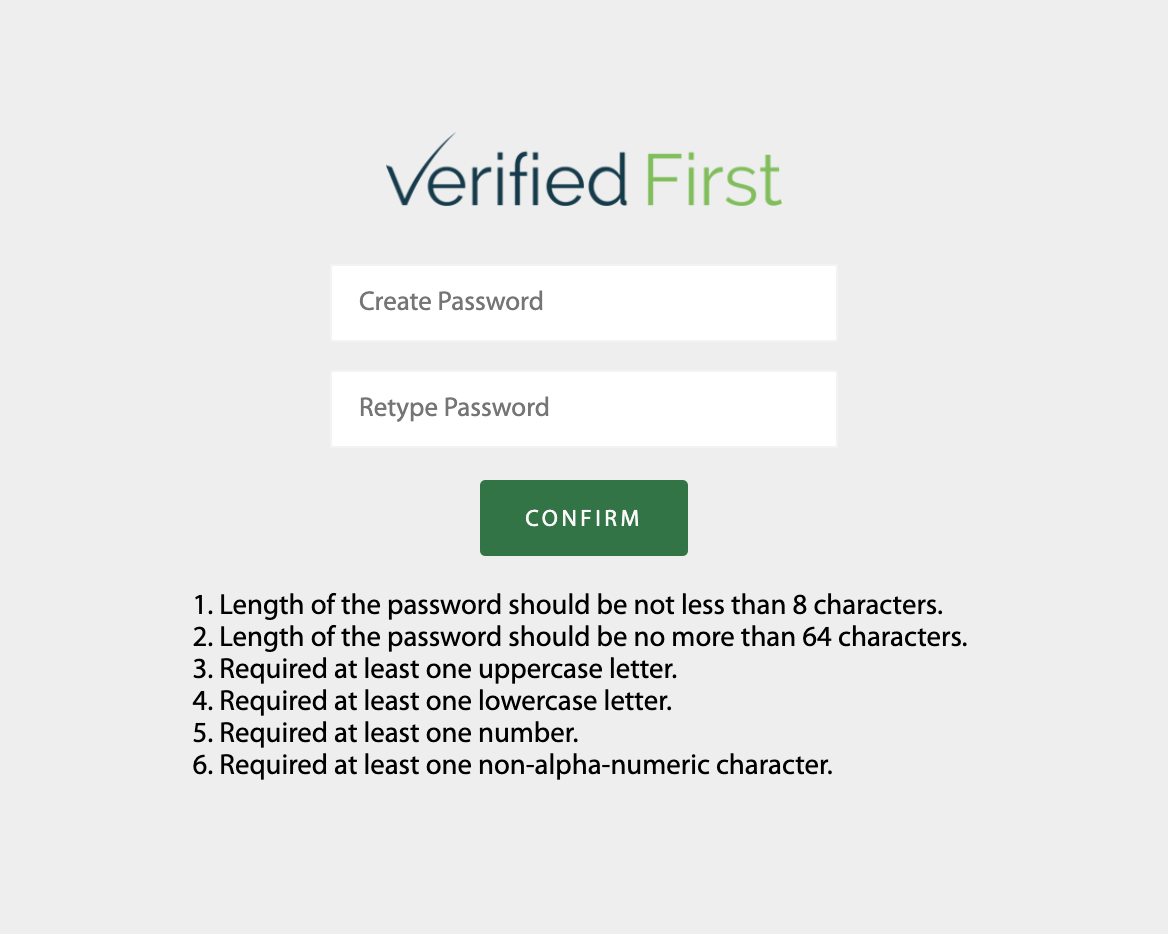 Users with the "add/edit users permission" can force other users to reset their password if they feel it is necessary (in the event they suspect or experience compromised credentials or another type of security risk).
Additionally, users are automatically required to reset their password to the Verified First portal every 90 days to comply with IT Security Standards.
Users will receive an email 15 days before the password is set to expire, then 10 days, and then 5 days before - or until they change their password. If a user does not change their password when the 90 days is up, the system will send them a new password reset email the next time they attempt to log in to the portal.
If you have any further questions, or need a product enabled on your account, 
please contact Verified First Client Services for assistance.

Call 844-709-2708 or email ClientServices@VerifiedFirst.com