Any additional forms that need to be added to a background screen order can be housed in the Forms Library in the portal.
To access the Forms Library, log in to the portal and click on the Gear in the top-right corner of the dashboard: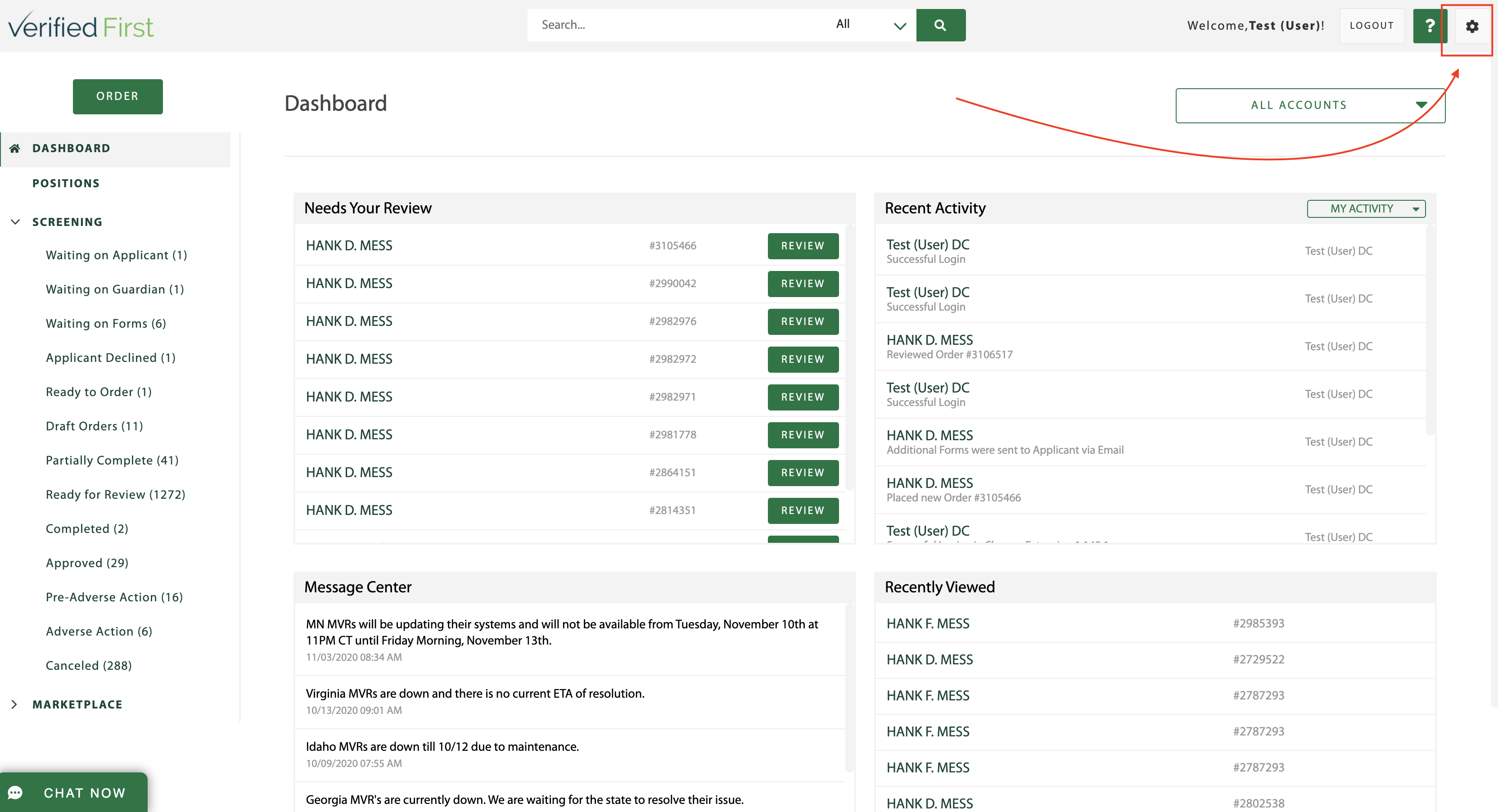 Then click on the Forms tab and select the Additional Forms sub-menu, if not already selected: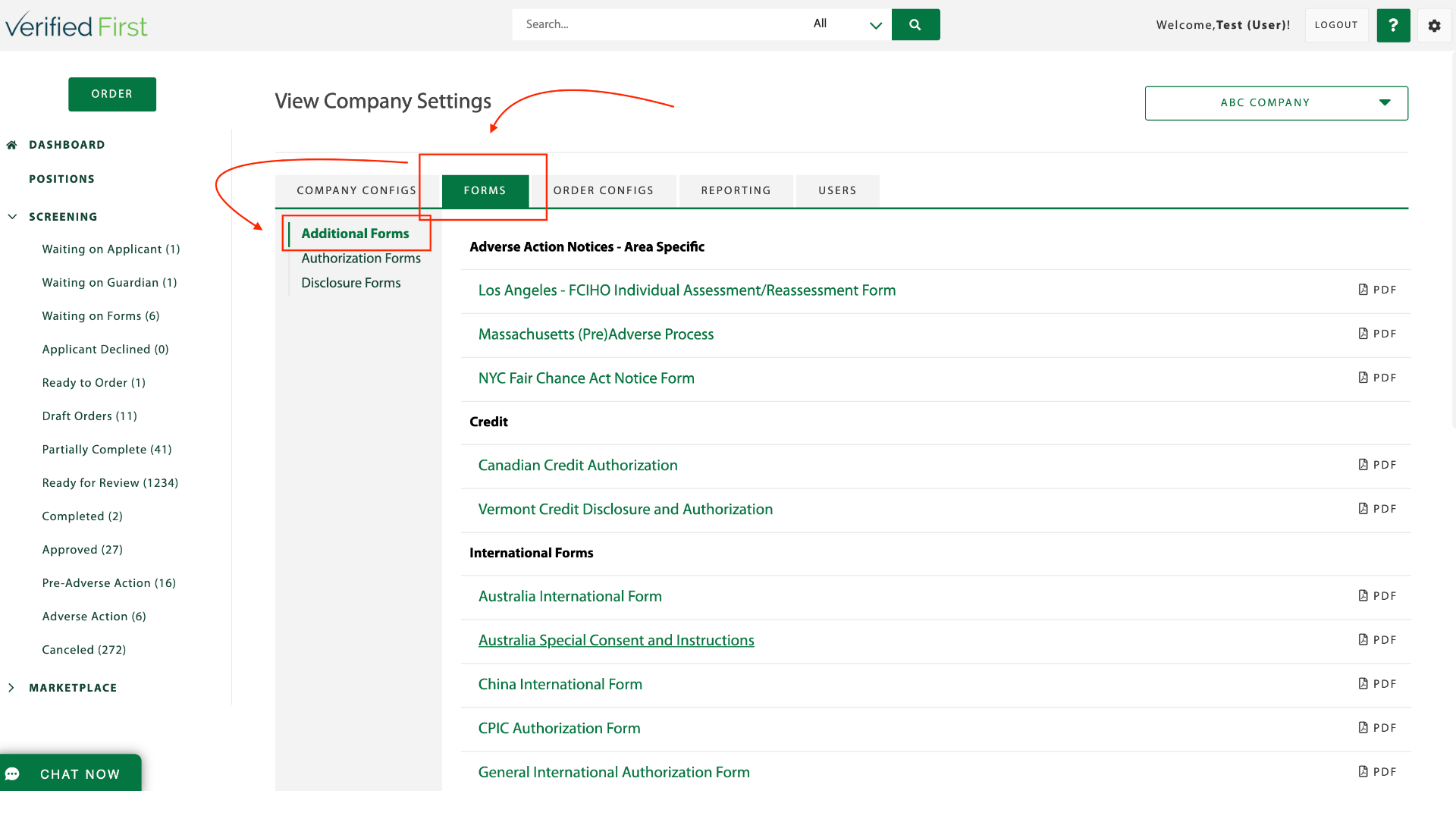 Here you will be able to see various forms separated by category headers. To view a form in the Forms Library, simply click on the PDF icon to the far right of the form you wish to view.
The form will open in another internet browser tab and from there you can download it to your computer or print the form for the applicant to complete.
Some of the forms you may see in your Forms Library could be specific to a location (work site, applicant address, etc.) or may be product/search specific (MVR forms for a specific state, etc.)
The information and opinions expressed are for educational purposes only and are based 
on current practice, industry related knowledge and business expertise. The information
provided shall not be construed as legal advice, express or implied. 

If you have any further questions, or need a product enabled on your account, 
please contact Verified First Client Services for assistance.

Call 844-709-2708 or email clientservices@verifiedfirst.com