Why does Pennsylvania have a unique MVR process?
Pennsylvania Department of Transportation(PennDOT) does not release driver information under the Right to Know Law to 3rd parties. Due to this, Pennsylvania MVR requests require a release form to be signed and dated by the driver in question. This is required on every request every time.
Verified First has established a "Business Partner" account with PennDOT so we no longer are considered a 3rd party but a partner. This allows us to process Pennsylvania MVRs on Employer's behalf without the need of requesting the sign release form. All you need to do is complete an enrollment form and send it to the Pennsylvania Department of Transportation.
How does it work?
After the form is received by the state and your sub-account has been created, Verified First will be able to request MVR's on your behalf directly from PennDOT. Please contact our Client Services team to receive the enrollment form today!
Q and A
Question: Without a PennDOT account, how are Pennsylvania MVR different from other states?
Answer: All other states(Canada and Territories are exceptions)are considered an "instant" search. Meaning results are available within a few minutes after being ordered. Typically just within a few seconds
PA MVR requires Employers to have request form, DL-503, signed and dated by the subject/applicant of the search. Once this form is signed, it will need to be sent back to Verified First.
Once we have received the form, we will send it to our vendor for processing. Results are available within 1 business day after we have sent in the form.
Question: Once the paperless process is implemented what, if any, differences can I expect?
Answer: There are two main differences:
Applicant/Employer Experience

No longer needs to sign and date a release form and return it back to VF before processing

This does not remove the need to still have applicants sign disclosure and authorization forms

Faster turnaround time.

The VF Public Records team will need to manually process the search but without the need of the form, results will be available within 1 business day compared to waiting on a form that's properly filled out

Results

Since the results will requested directly from the state and not a vendor, the results will not filter back into the file

The motor vehicle report will be attached as a PDF to the file

If results are found, you will see the note

**See File Attachments for MVR Report**

Search will still be flagged if deemed appropriate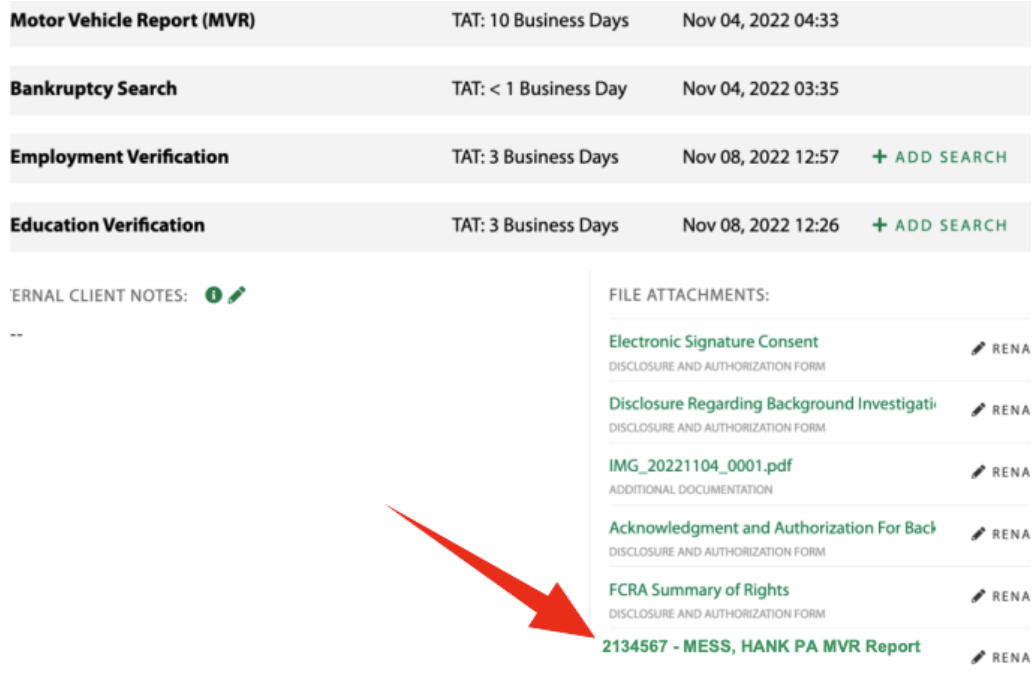 If you have any further questions, or need a product enabled on your account, 
please contact Verified First Client Services for assistance.

Call 844-709-2708 or email ClientServices@VerifiedFirst.com