1. Have a system administrator install the free Verified First App from the Salesforce AppExchange.
2. Install the App in Production if you're ready to start screening, or in a Sandbox if you need to do some testing first.
3. Install for all users. You can use our application interface to segment user permissions later. You can also modify page layouts can in Salesforce to show relevant Users what they need to see.
4. Click the "Verified First Setup" tab and follow the instructions. You may also click the link at the top of the page to schedule a time for a Verified First Configuration Specialist to assist with the install. Implementation time is typically under one hour.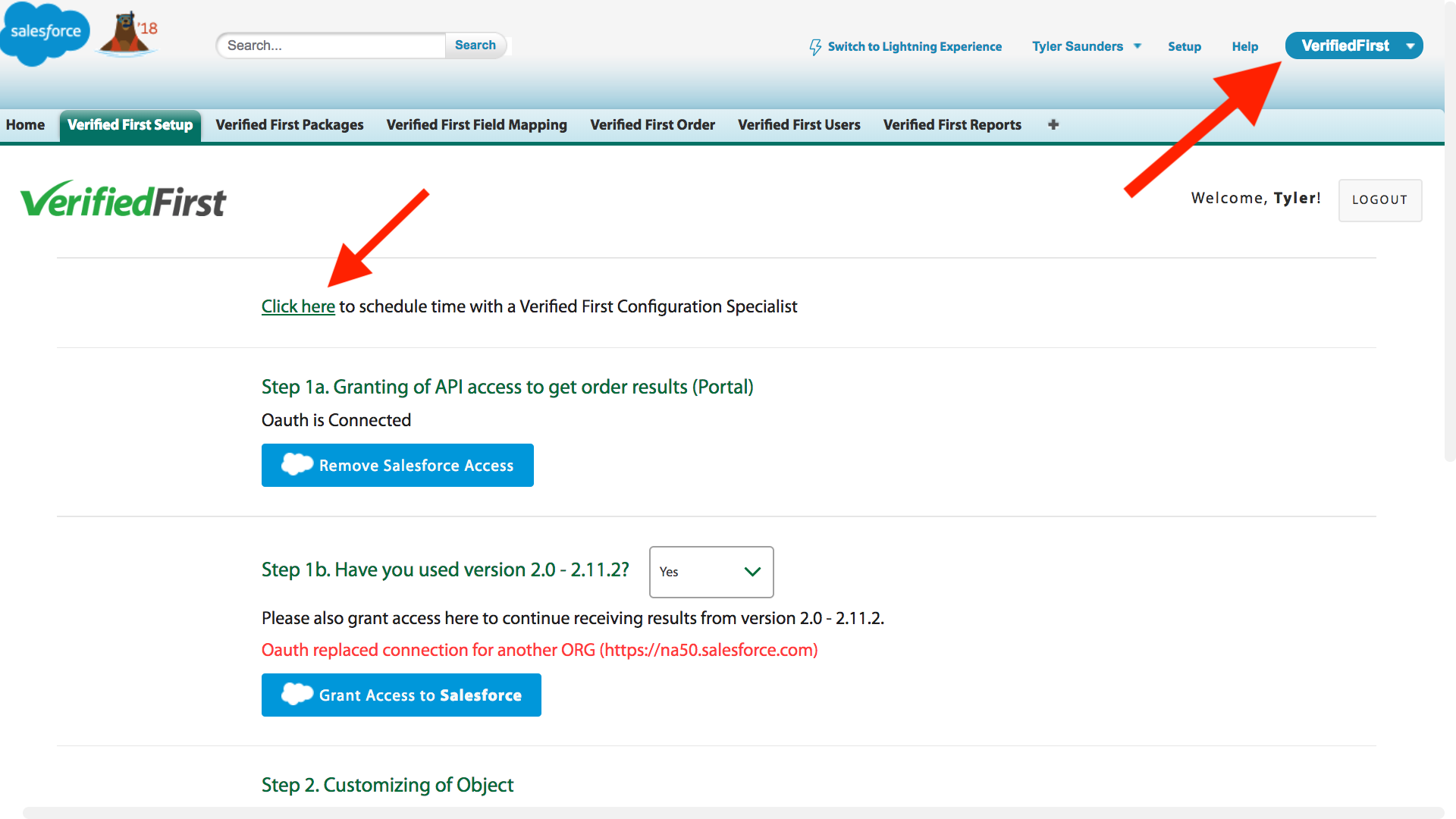 Note: Due to an Apple update in November of 2018, there is no longer iFrame support for Salesforce Apps running on Safari. Unfortunately, until this issue is addressed by Apple, our Verified First Salesforce App will not work on Safari. If you would like to use our Verified First Salesforce app, please use a different web browser.
If you have any further questions, or need a product enabled on your account, 
please contact Verified First Client Services for assistance.

Call 844-709-2708 or email ClientServices@VerifiedFirst.com