After installing and logging in to the Verified First Salesforce app, you must now authorize the application to send and receive data to and from your Salesforce environment.
Click the Grant Access to Salesforce button.
You will then be asked to allow access to the Verified First application. Click Allow: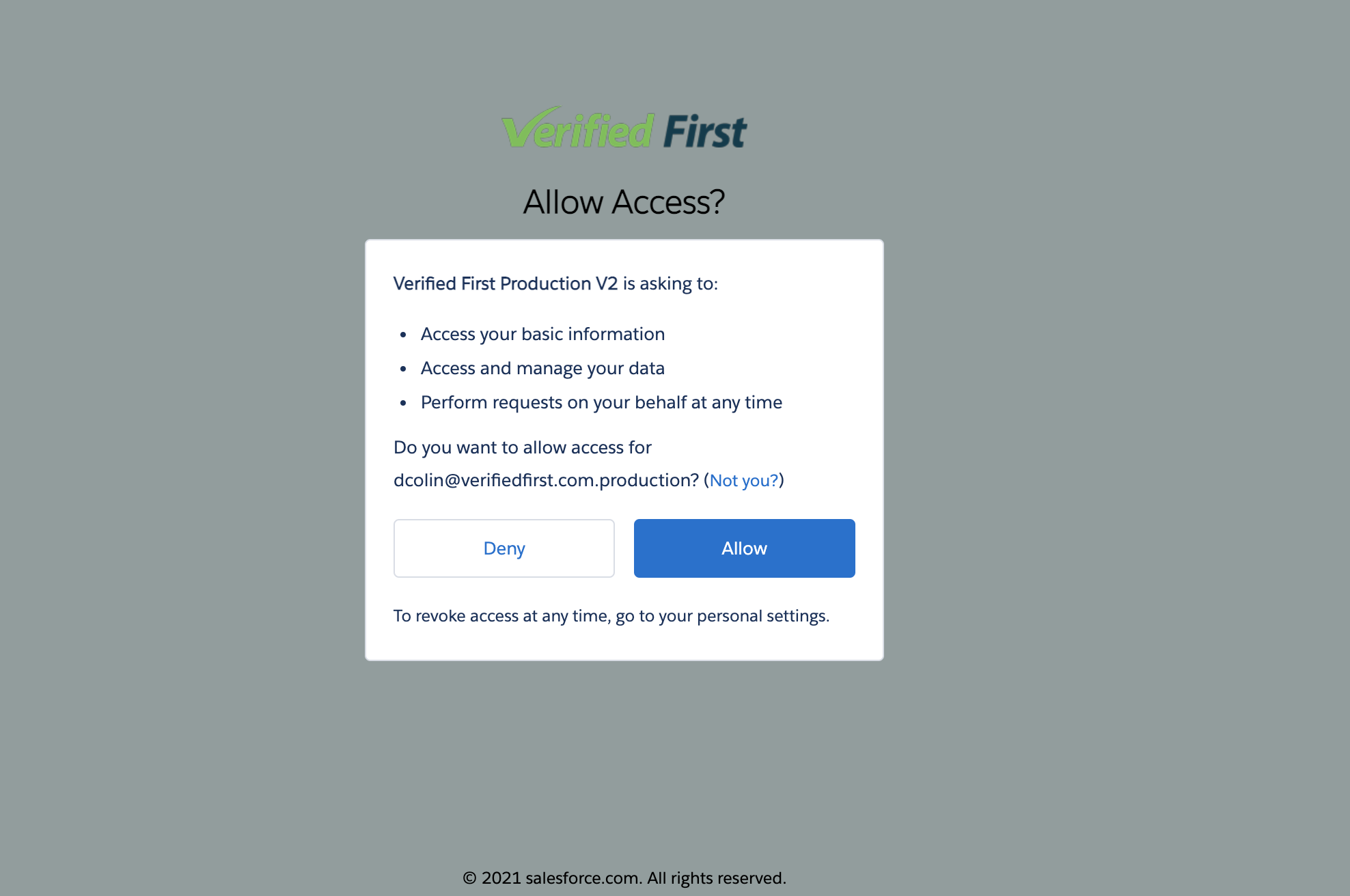 Once authorized, a message of "Oauth is Connected" will display on the page: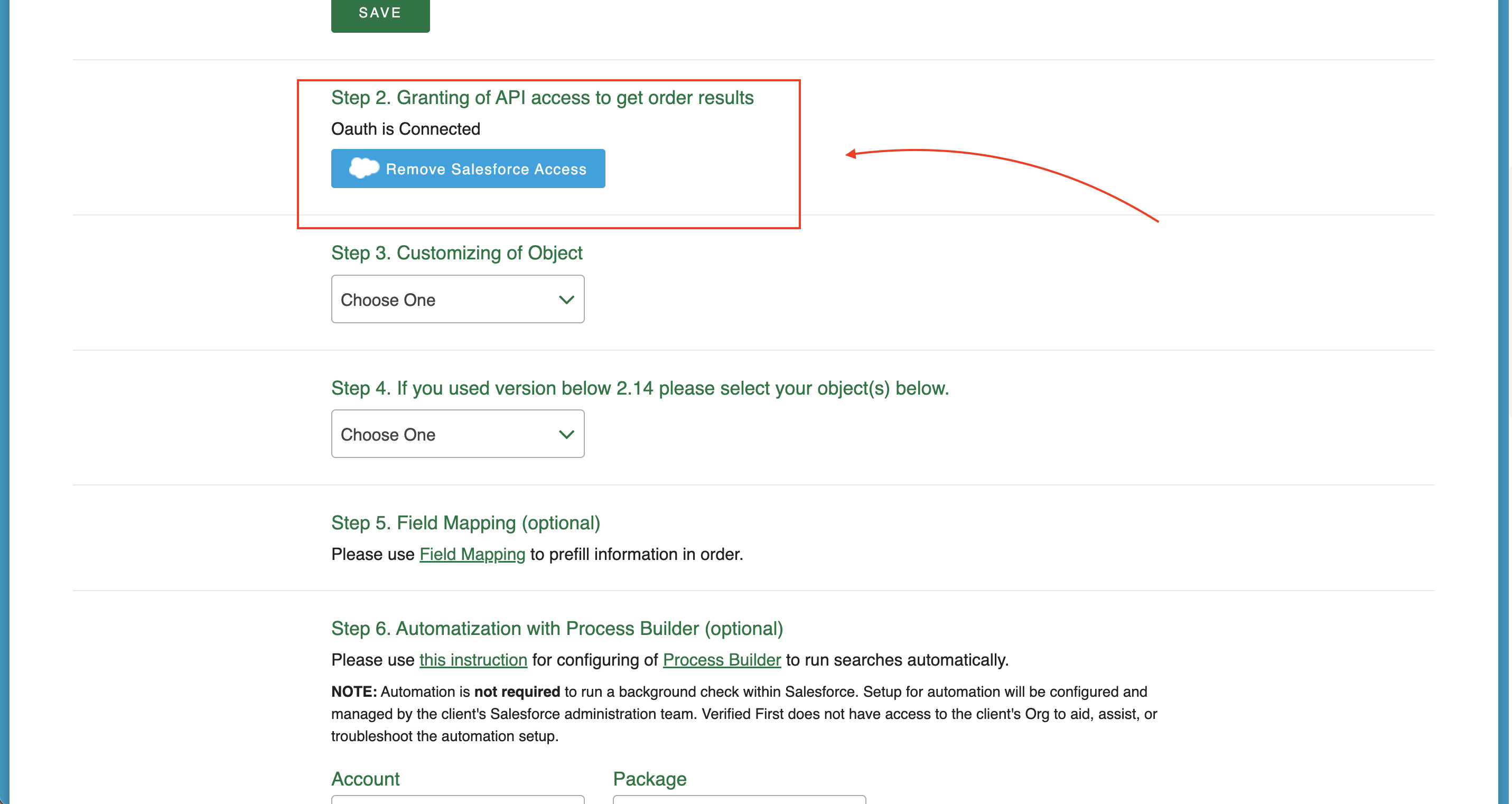 You may now proceed to Verified First Salesforce Configuration: Customize Object Page Layout.
If you have any further questions, or need a product enabled on your account, 
please contact Verified First Client Services for assistance.

Call 844-709-2708 or email ClientServices@VerifiedFirst.com