After Authorizing the Verified First Salesforce App, you will scroll down to the "Customizing of Object" section and select the object from which you intend to initiate screens.
Once you select the object, an instruction link with pre-filled formulas and recommended page layouts will appear. Click this link and use it to customize the app specific to your standard/custom object: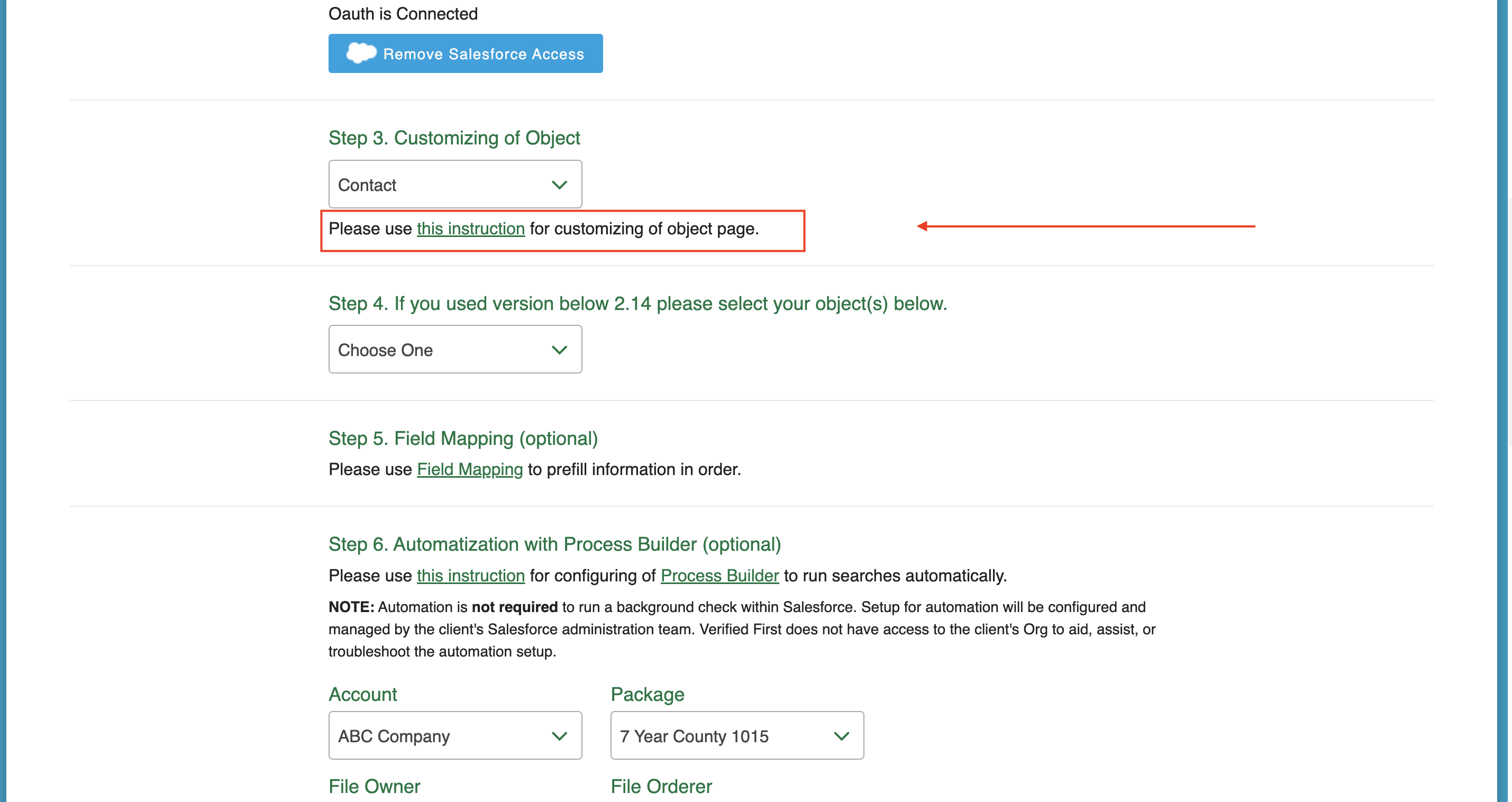 Navigate to Verified First Salesforce App Configuration: Field Mapping to continue configuration.
If you have any further questions, or need a product enabled on your account, 
please contact Verified First Client Services for assistance.

Call 844-709-2708 or email ClientServices@VerifiedFirst.com