If you are having difficulty with fields not pre-populating as they should in Bullhorn S, follow the instructions in this guide to update your Bullhorn Field Mapping.
In Bullhorn, click "Menu," then "Tools" and select "Field Mappings."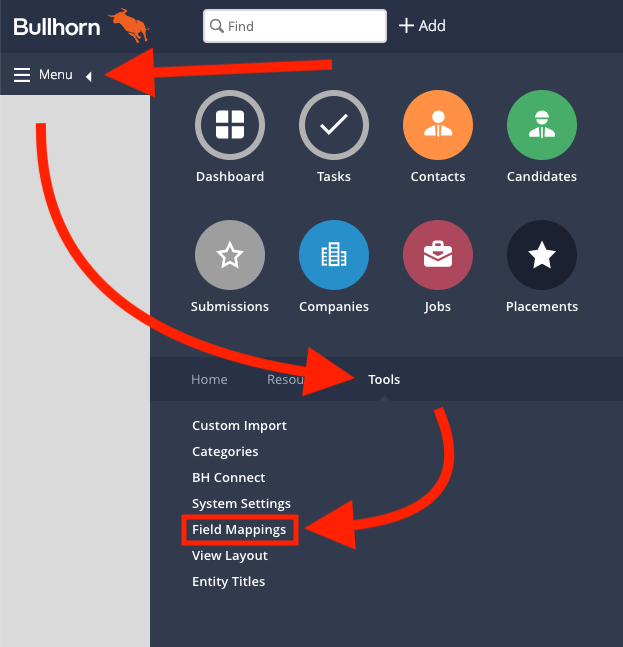 Click on "Candidate" to get a dropdown list of editable Fields.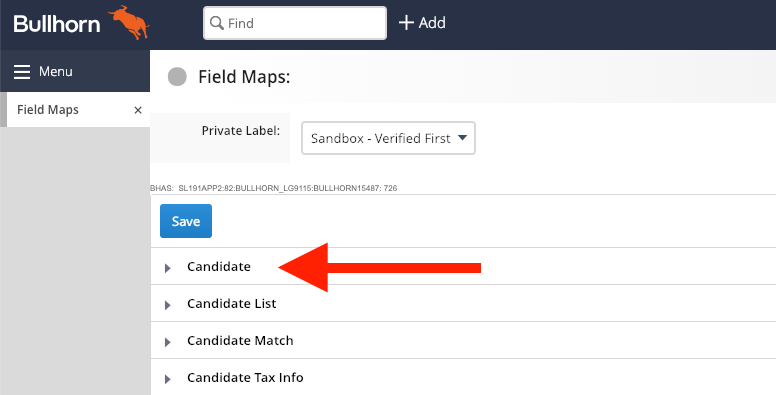 Change the following name fields from "Name" to First Name, Middle Name, and Last Name:
firstName = First Name

middleName = Middle Name

lastName = Last Name

Change the following address fields from "Address" to City, State, and ZIP:
city = City

state = State

zip = ZIP

After you adjust the Field Mapping in Bullhorn, you will need to adjust the View Layout.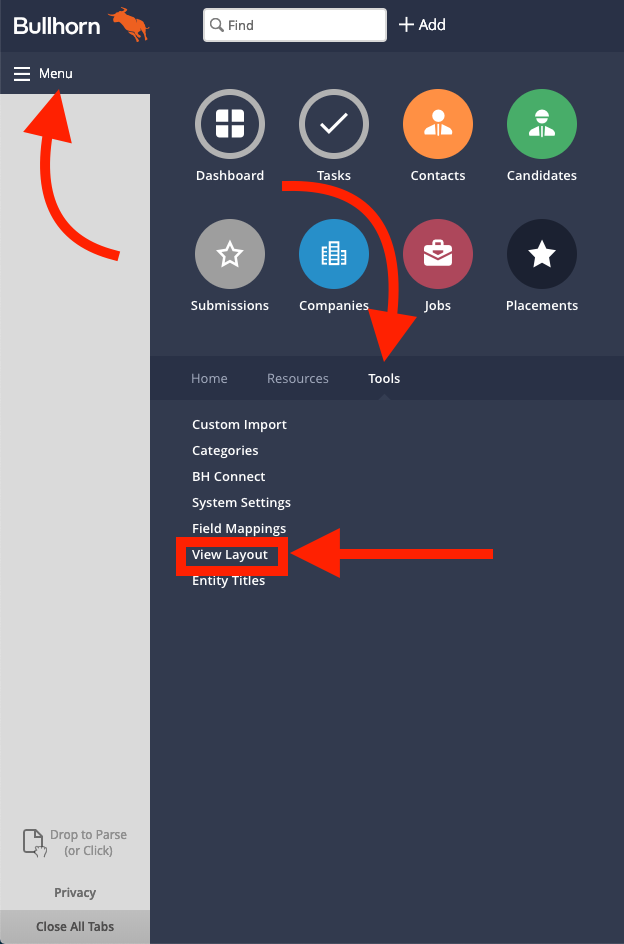 In "View Layout," select "Candidate" as the field map entity. Click "Profile Record" and then match the order of the fields with the below picture by moving items from the bottom left window to the bottom right window.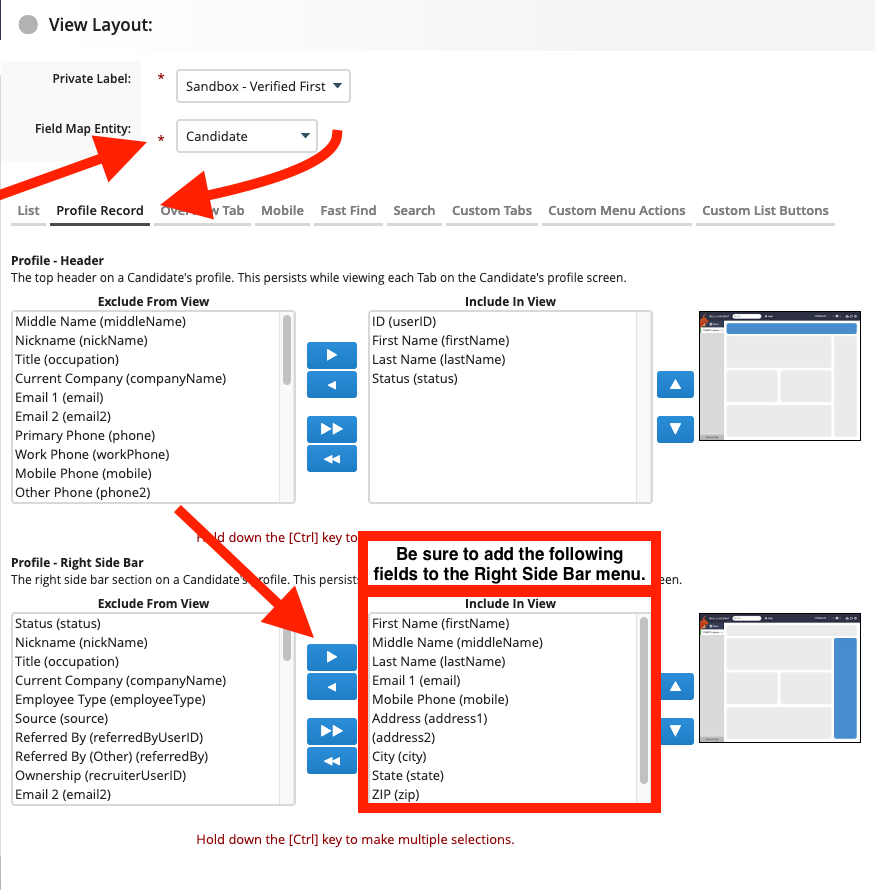 After following the above instructions, please log out of Bullhorn and log back in to Bullhorn for these changes to take effect.
Open the Verified First extension in Bullhorn and click the Refresh Button at the bottom of the extension.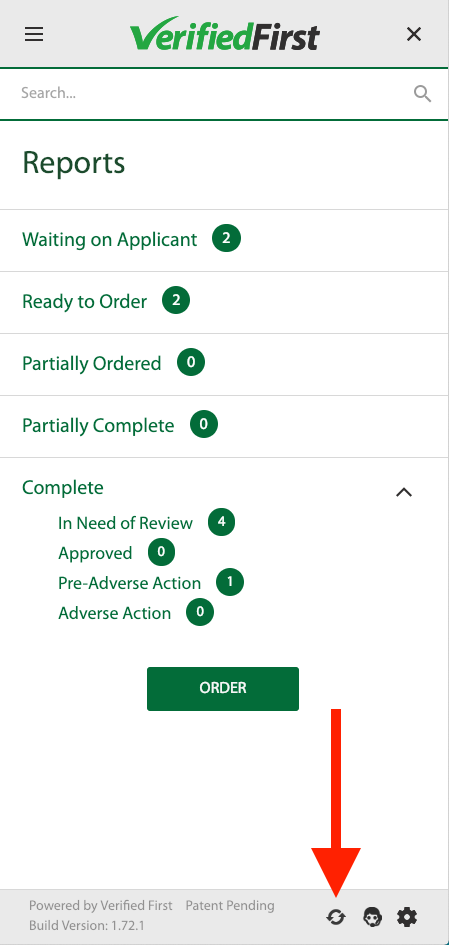 If you have any further questions, or need a product enabled on your account, 
please contact Verified First Client Services for assistance.

Call 844-709-2708 or email ClientServices@VerifiedFirst.com