Verified First is available to be logged in via a Mozilla Firefox extension. This allows you to process your background screens in the same browser window where you're doing other work - and can simplify your hiring processes!
Please ensure you are using the latest version of Mozilla Firefox. You can download the latest version of Mozilla Firefox using this link.
To start using the Verified First Mozilla Firefox extension, follow the below steps:
Navigate to the Firefox extension store and search for Verified First if you are not directly taken to the listing: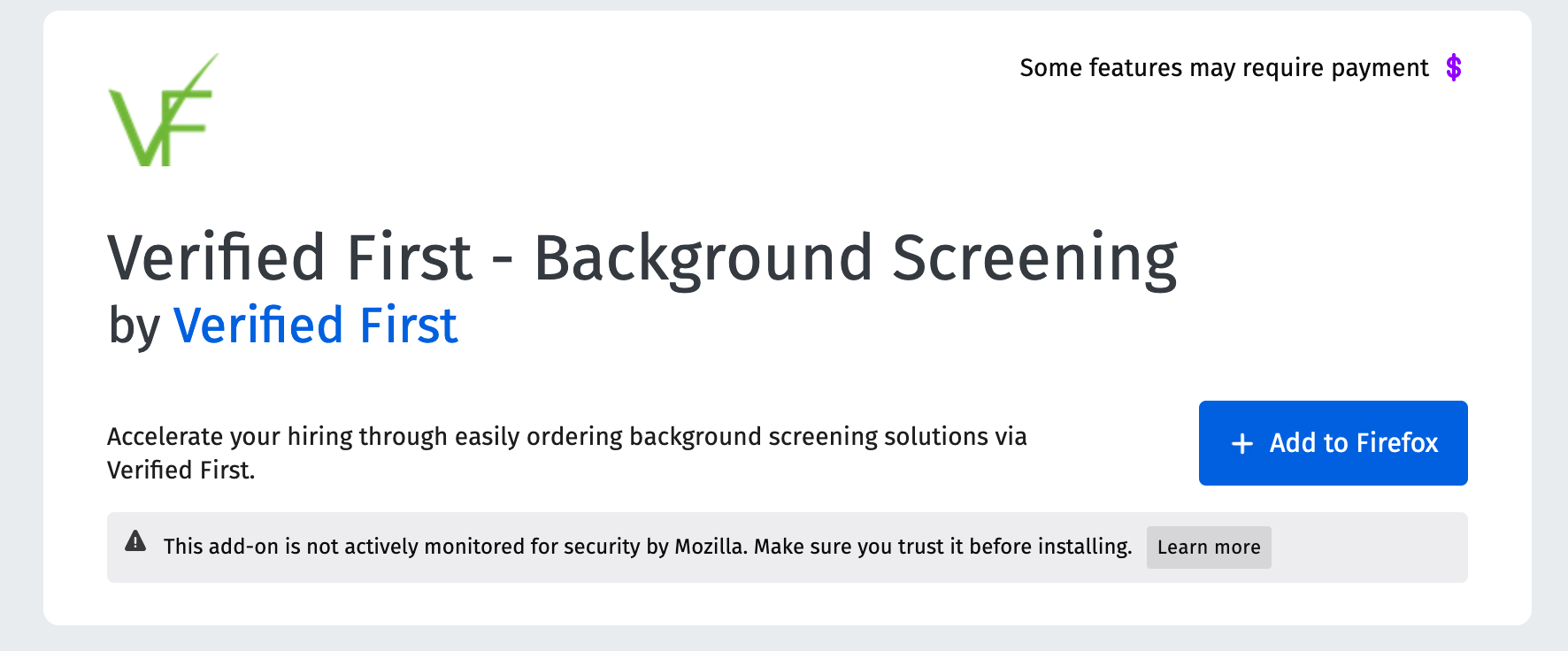 Click the + Add to Firefox button.
You will then see a pop-window at the top of the browser where you will click Add to allow the extension to be installed on your computer: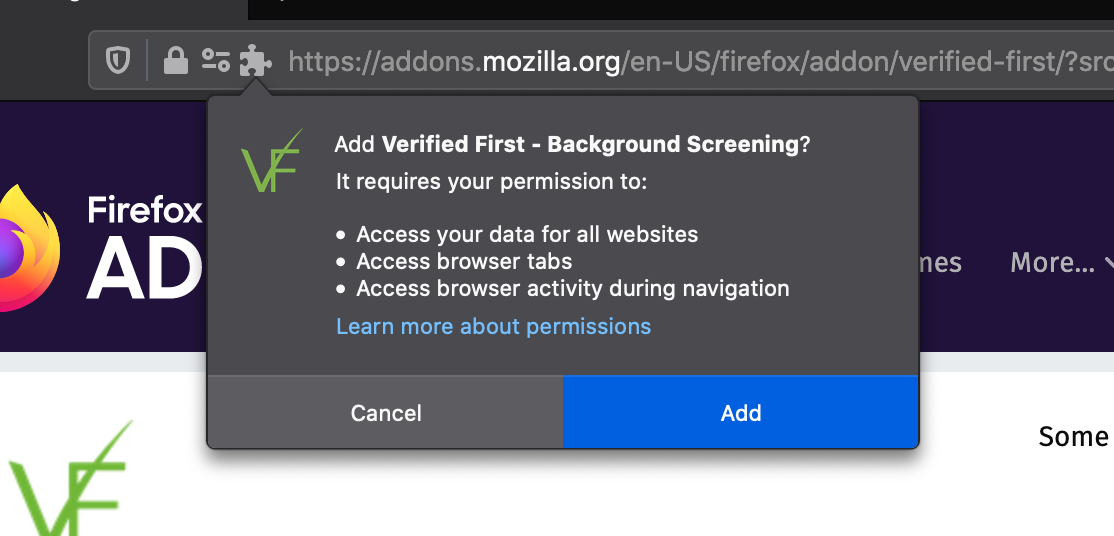 A confirmation pop-up will show after you've successfully added the extension: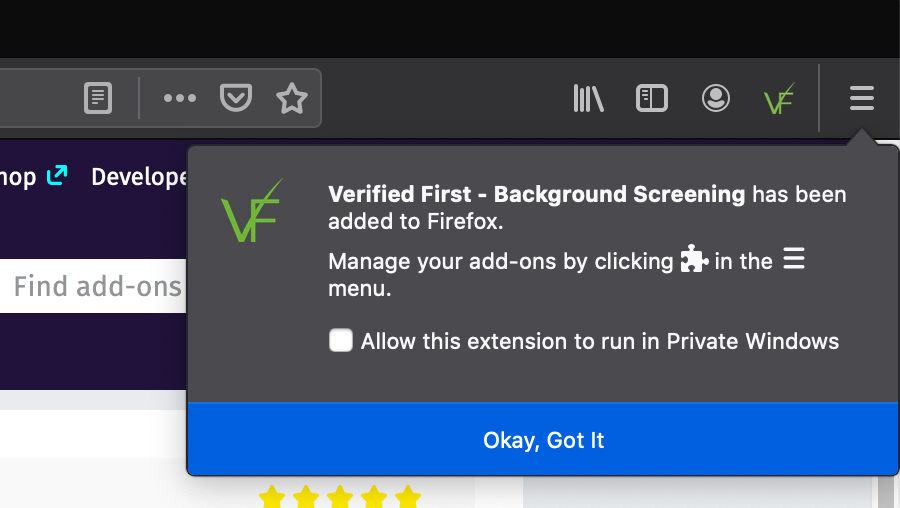 You will then need to navigate to the portal in the browser window (by typing portal.verifiedfirst.com in the address bar and press the return key or enter):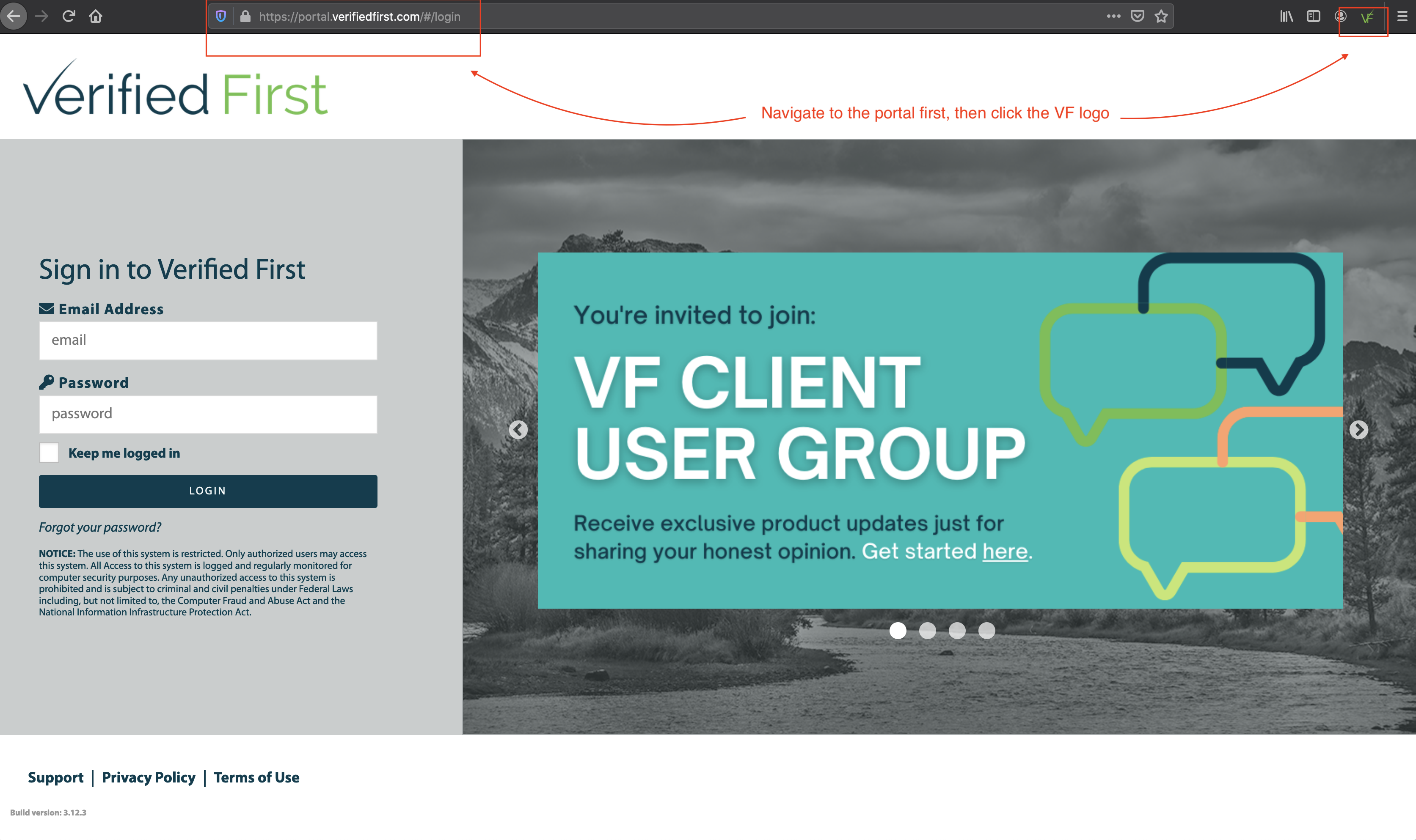 Then click the green VF logo at the top-right of your browser window to load the Verified First extension:

Once successfully loaded, a pop-up will display for you to enter your Verified First credentials to login: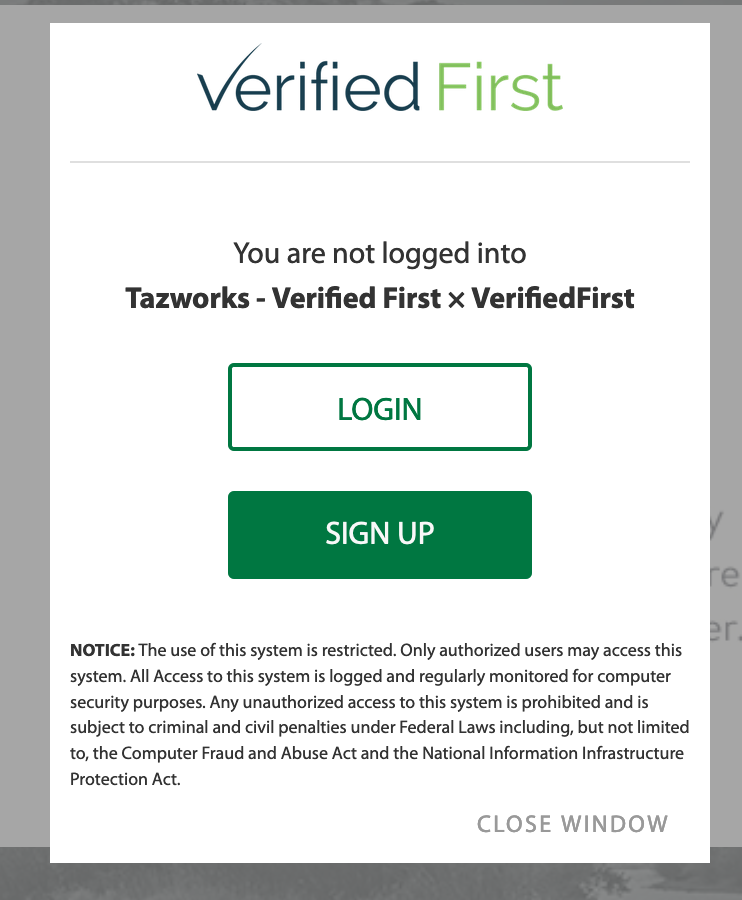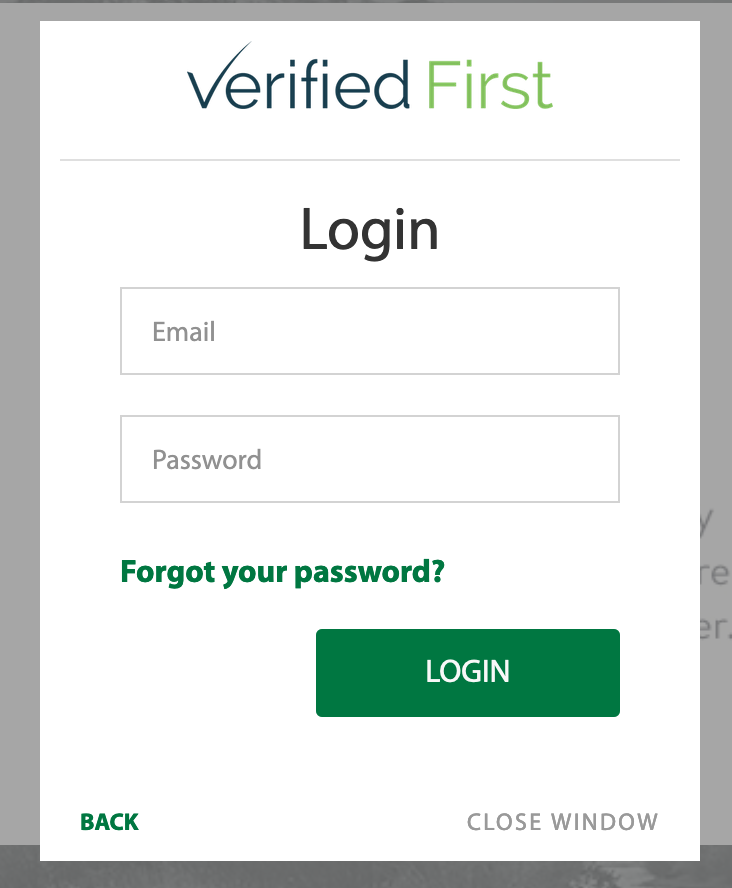 The information and opinions expressed are for educational purposes only and are based 
on current practice, industry related knowledge and business expertise. The information
provided shall not be construed as legal advice, express or implied. 

If you have any further questions, or need a product enabled on your account, 
please contact Verified First Client Services for assistance.

Call 844-709-2708 or email clientservices@verifiedfirst.com