In order to determine which version of the Verified First extension you are using, first go to the website that has your Verified First extension. Next, open the Verified First extension by clicking the checkmark icon.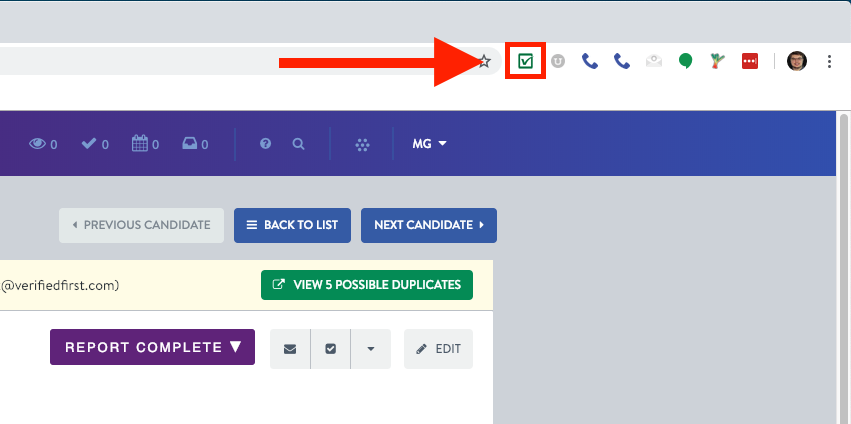 When the extension side-panel opens, look at the bottom of the panel to see which version you are using.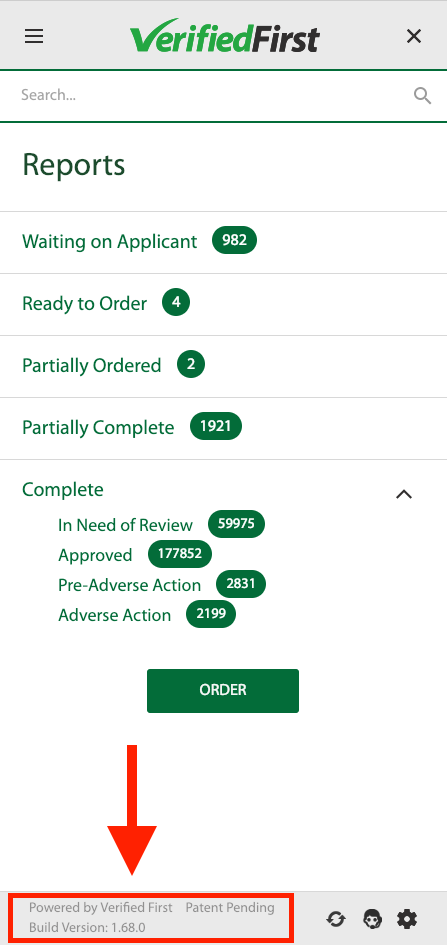 The Verified First extension automatically updates as we release newer versions. Each browser automatically updates the extension for you in different time intervals. So, if you believe you are between these intervals, please uninstall and reinstall the browser extension to install the newest version.
If you have any further questions, or need a product enabled on your account, 
please contact Verified First Client Services for assistance.

Call 844-709-2708 or email ClientServices@VerifiedFirst.com