Verified First is available as an add-on/extension in Microsoft Edge. Please ensure you are using the latest version of your Microsoft Edge Browser. Microsoft Edge is automatically updated when you update Windows 10.
To start using, follow these steps:
1. Navigate to the Microsoft Store and search for Verified First.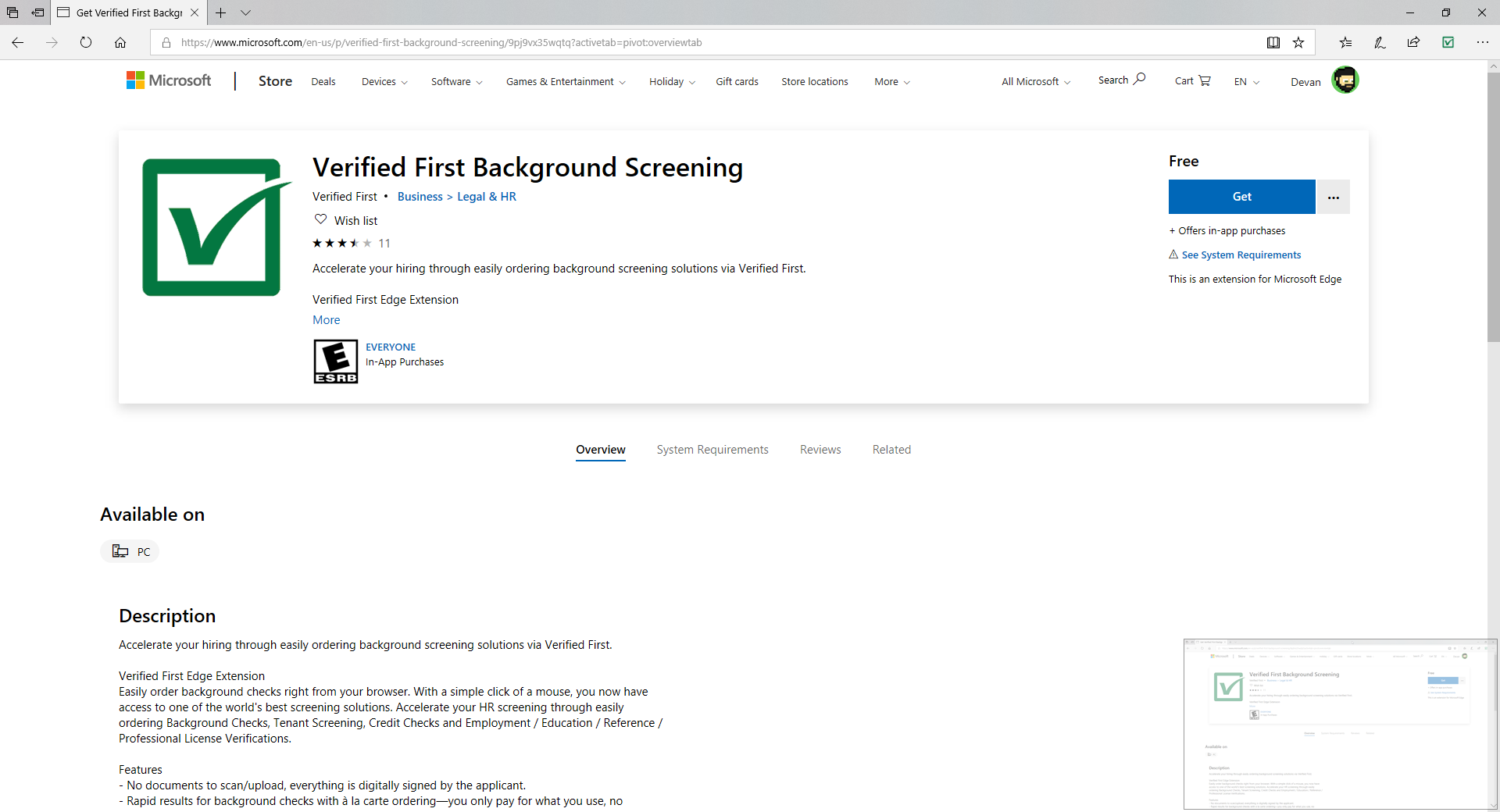 2. Click "Get," and then click "Install."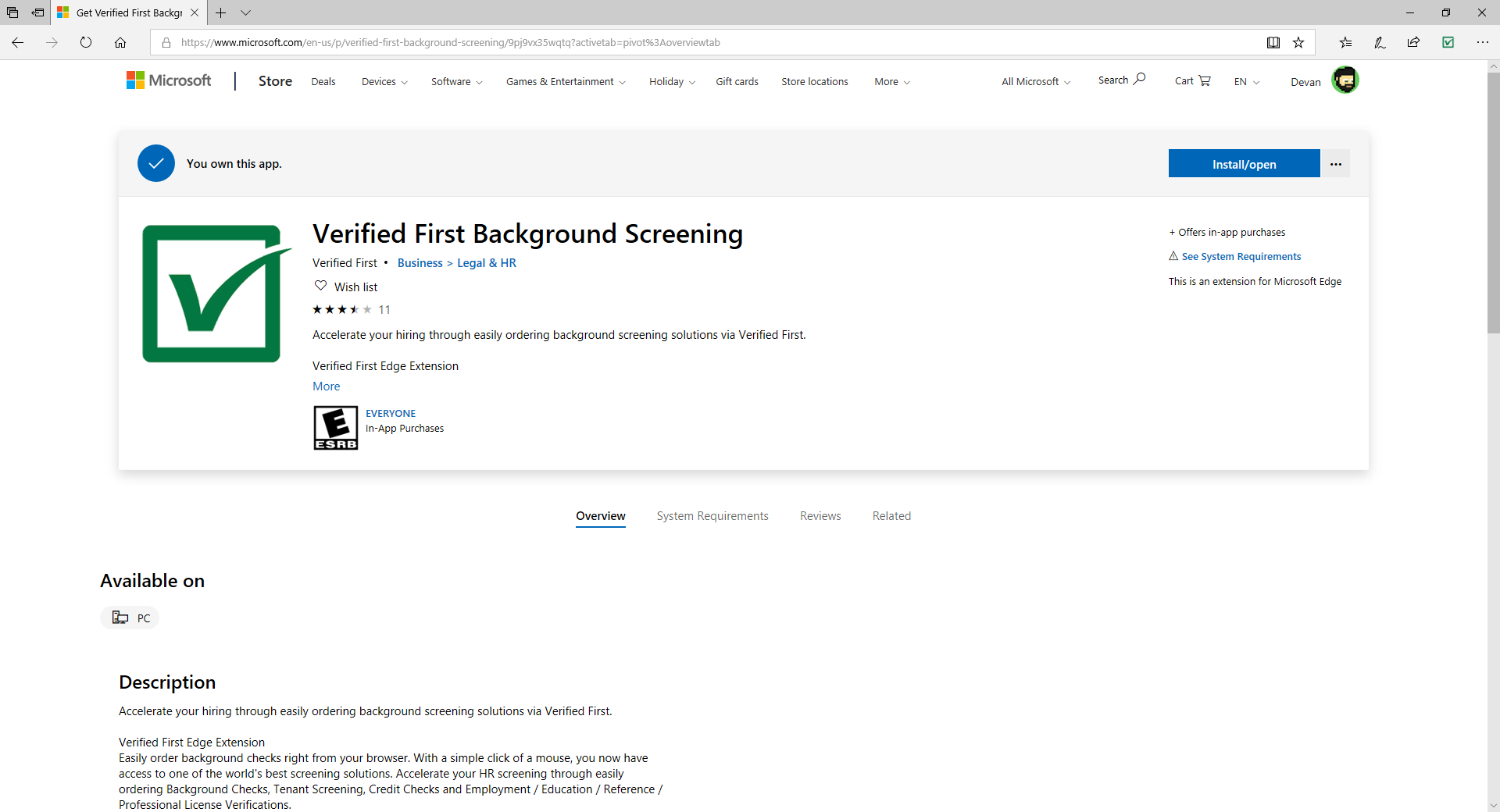 3. Once you have downloaded the Verified First extension, click the green checkbox icon at the top-right of your browser window and log in with your Verified First credentials.

If you have any further questions, or need a product enabled on your account, 
please contact Verified First Client Services for assistance.

Call 844-709-2708 or email ClientServices@VerifiedFirst.com