If you have signed forms from your candidate, you can upload them to the Verified First app when you place the order. 
First, make sure your attachments are in PDF format, and attached to the candidate you are screening. Add the attachments to your candidate's "Notes & Attachments" section.

Next, click the "Verify / Background Check" button and proceed with placing a Direct Order.
On the last page of the order forms, before you place the order, there will be an "Upload from Salesforce" button. Click this button, and your attached PDF's will be listed and available to upload to Salesforce.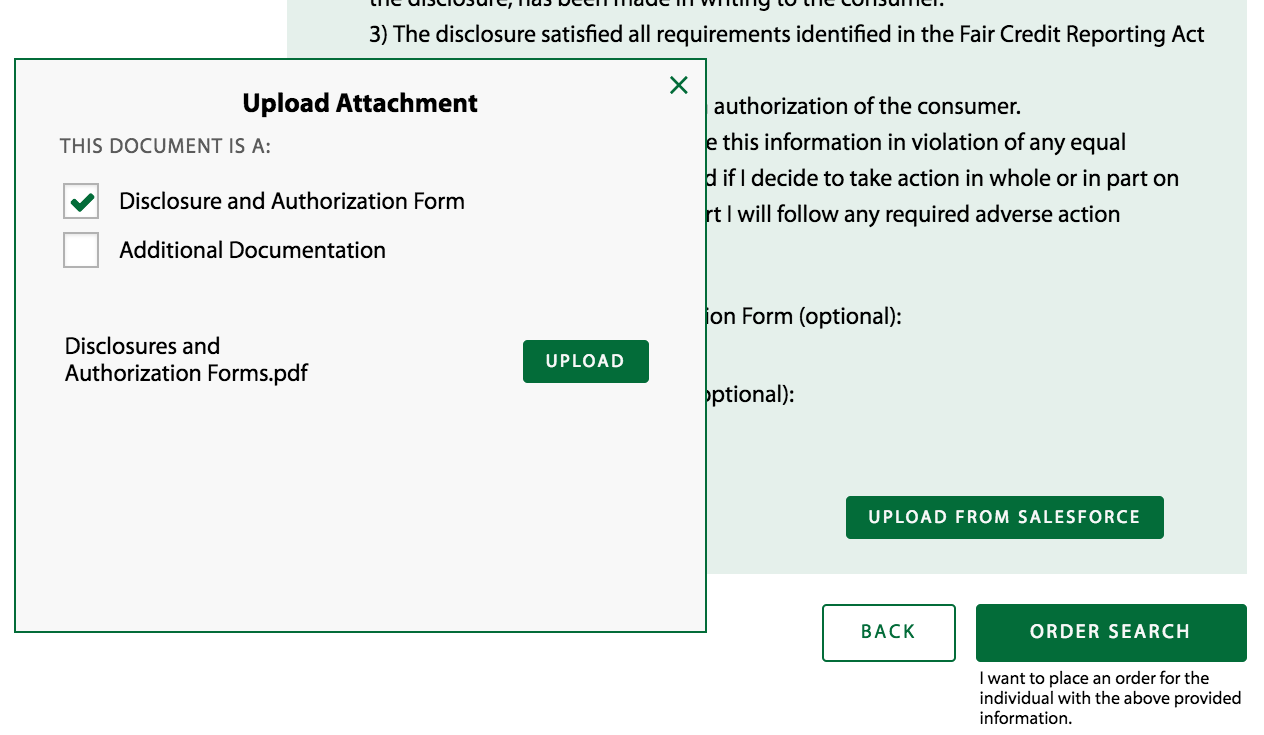 If you have any further questions, or need a product enabled on your account, 
please contact Verified First Client Services for assistance.

Call 844-709-2708 or email ClientServices@VerifiedFirst.com