After installing and configuring the Verified First Salesforce App, you are now ready to start placing orders.
Start with the candidate you would like to screen. Click the Verify / Background Check button: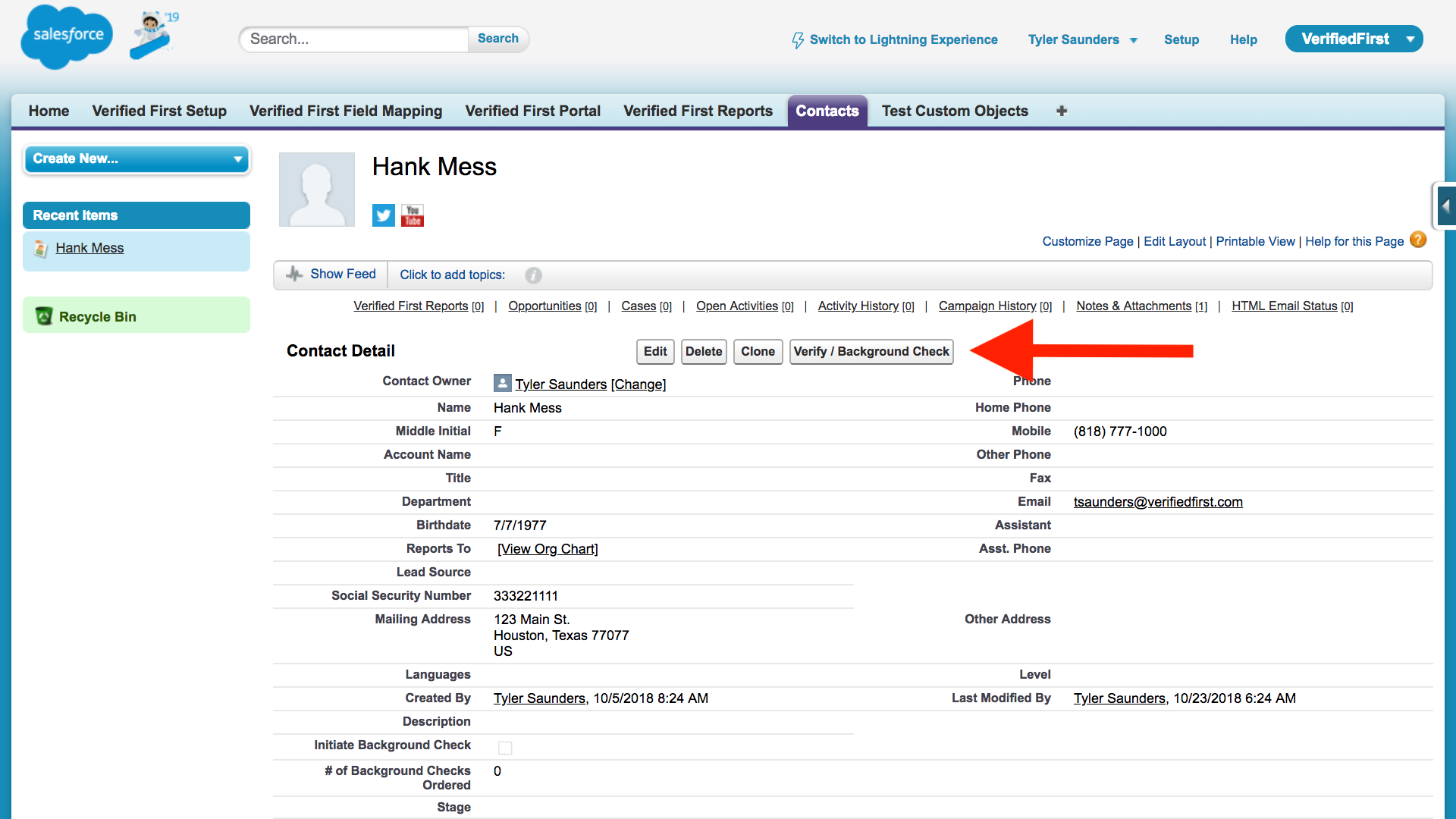 The order page should be pre-filled with your candidates information utilizing field mapping.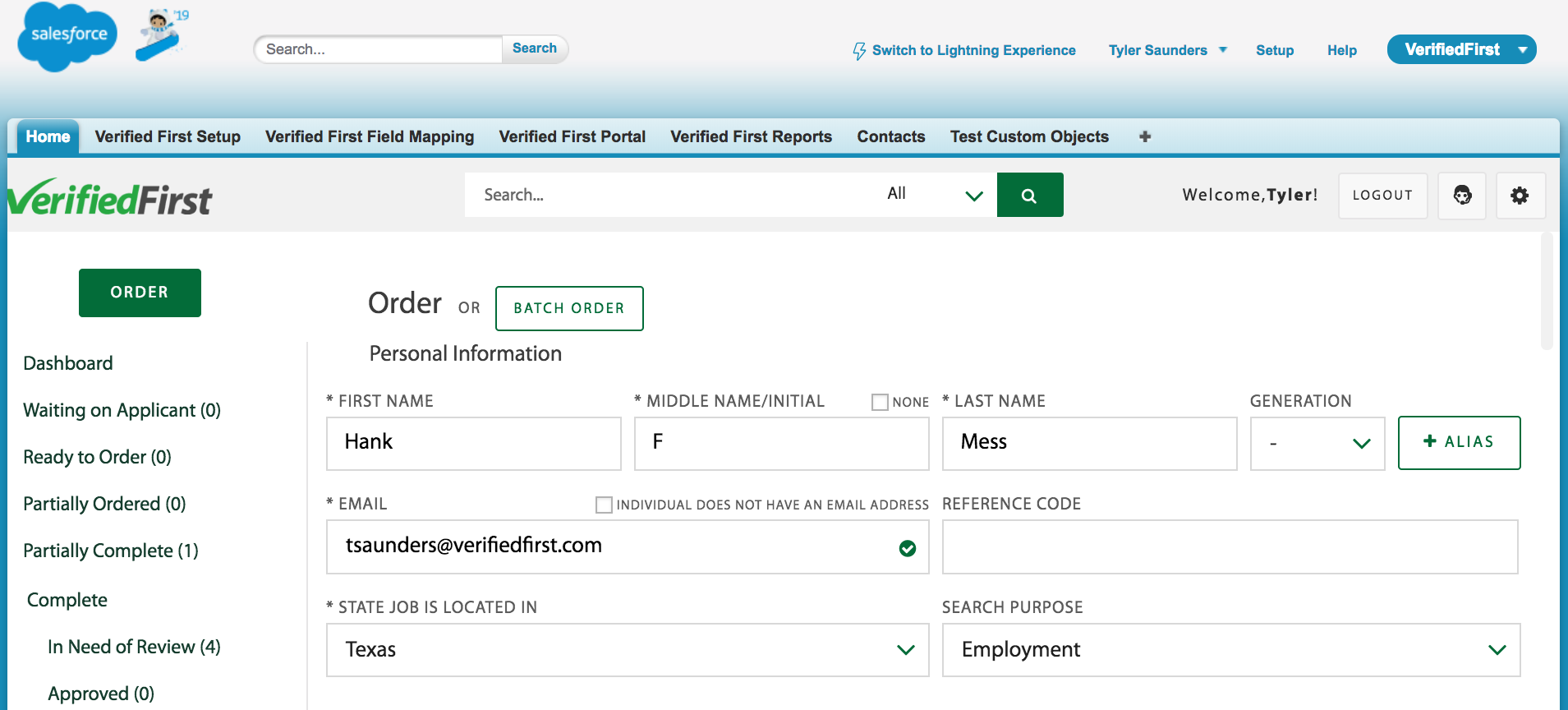 Scroll down to select your screening package and file owner.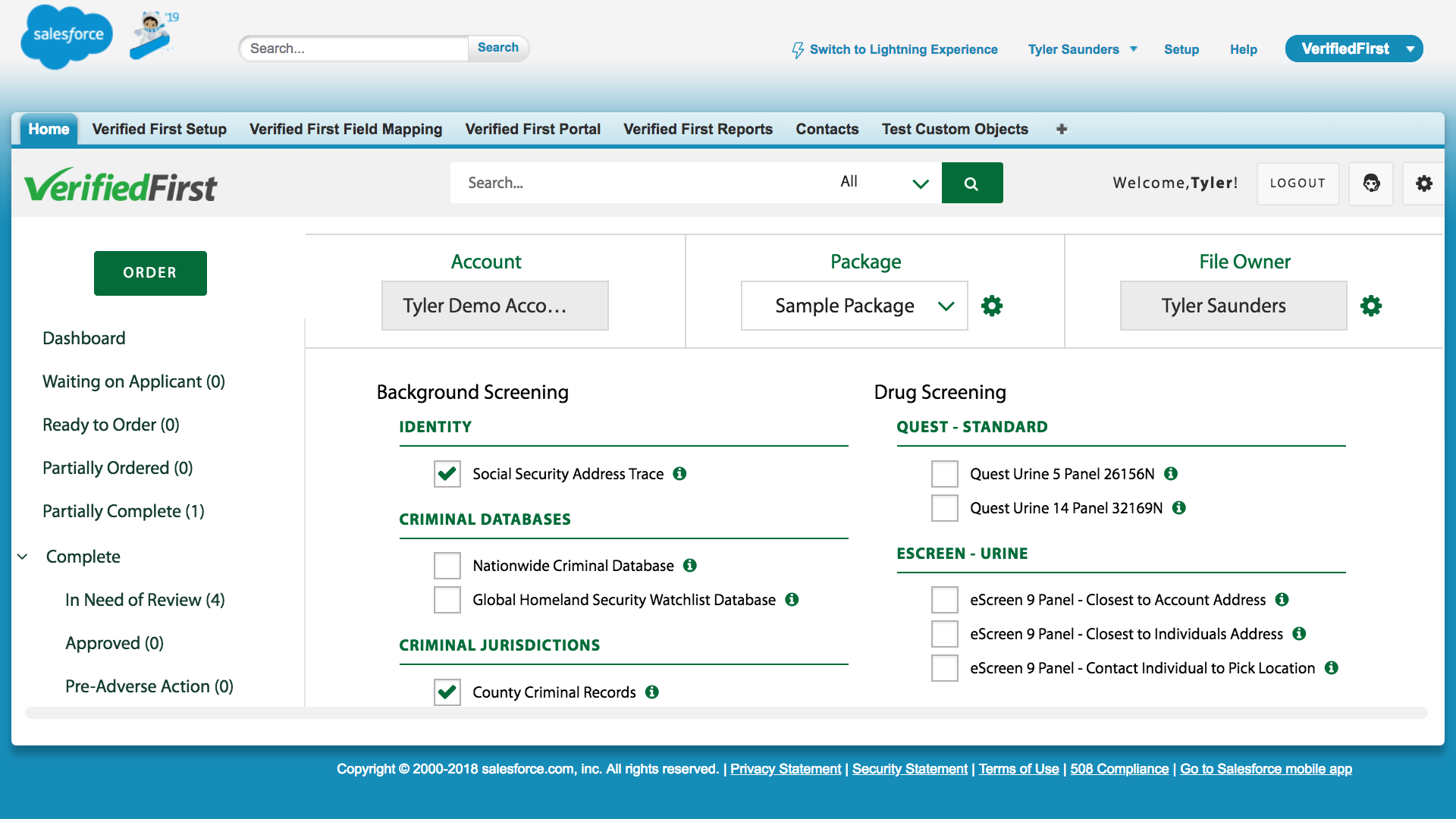 You're now ready to place your order. You have a choice of either placing an Invite Order, or placing a Direct Order.
If you have any further questions, or need a product enabled on your account, 
please contact Verified First Client Services for assistance.

Call 844-709-2708 or email ClientServices@VerifiedFirst.com