Packages can help you designate specific searches to run with a background screen order. To add or edit packages, you will need the "Add/Edit Packages" permission.

To add new packages or edit existing packages, log in to the Portal and click the Gear at the top-right corner of your screen.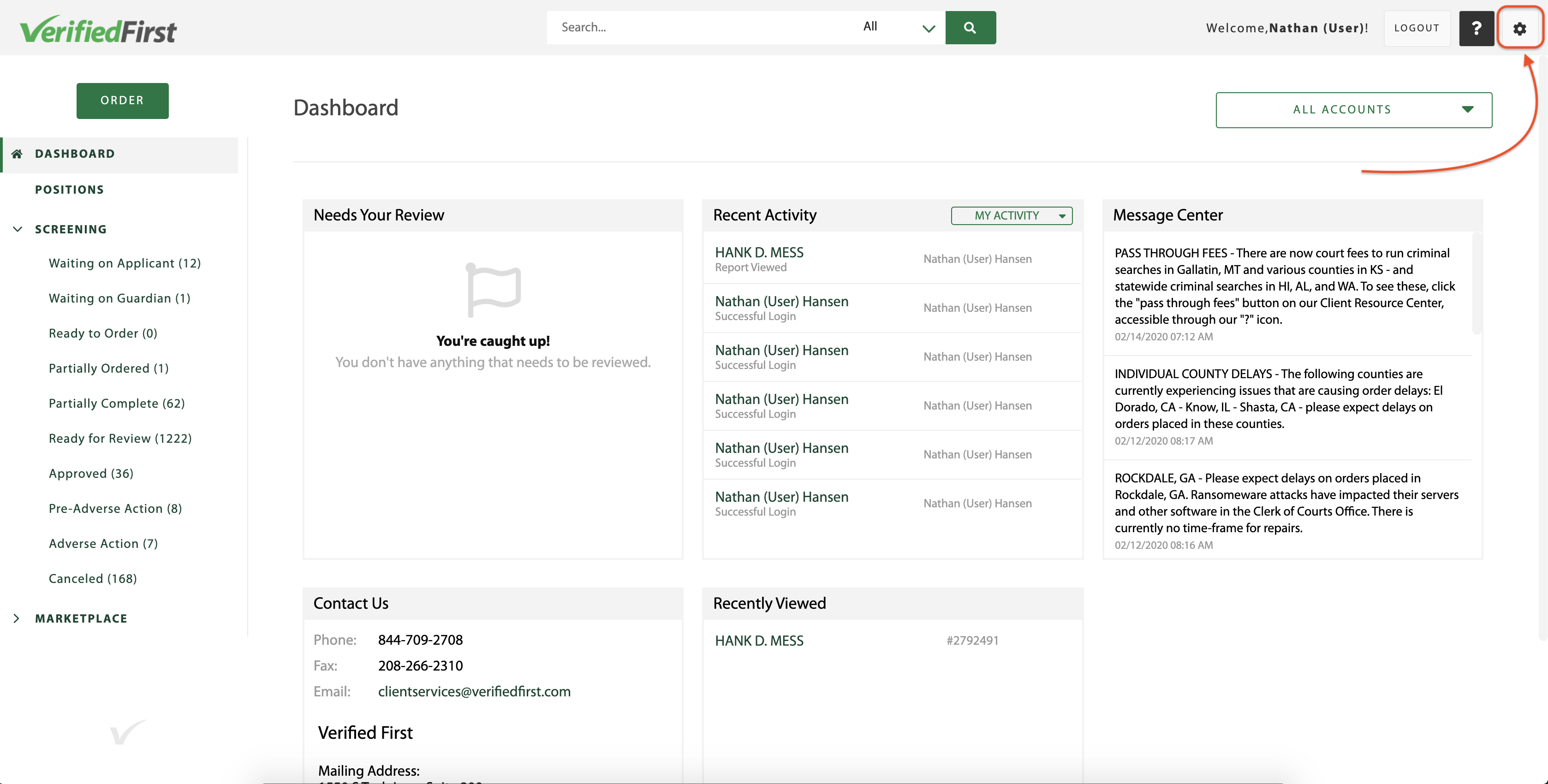 Under "Order Configs" you'll find the "Packages" tab, which lists all currently available packages. From here you can edit or delete current packages, or click "Add New Package" to create a custom package.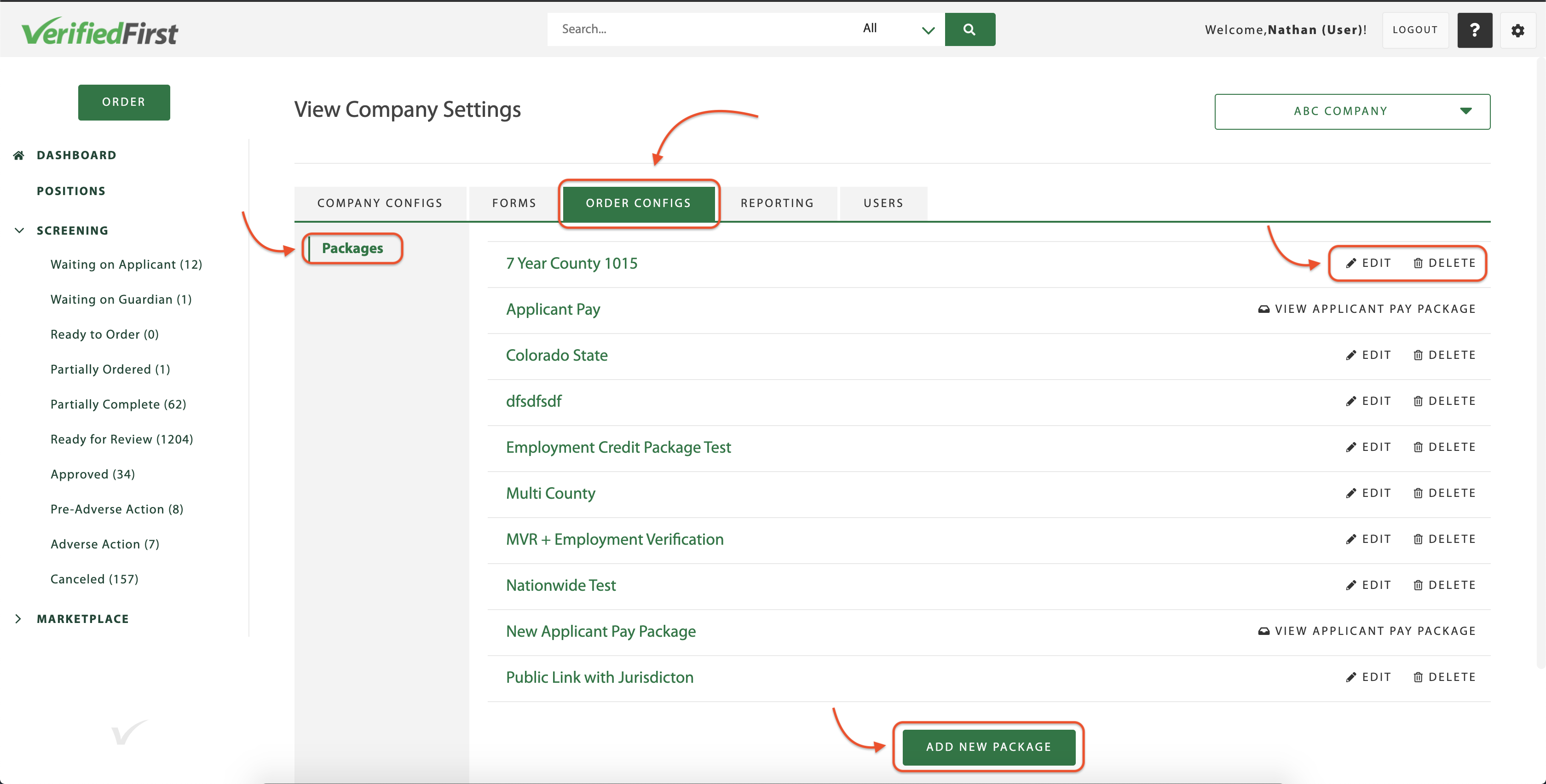 When creating a new package, all you need to do is name the package and add the Products you'd like to be included in the package by checking the box next to each product. If you're unaware of what each product is, we've included displayable product information that appears when you hover your mouse over the green "i" icon.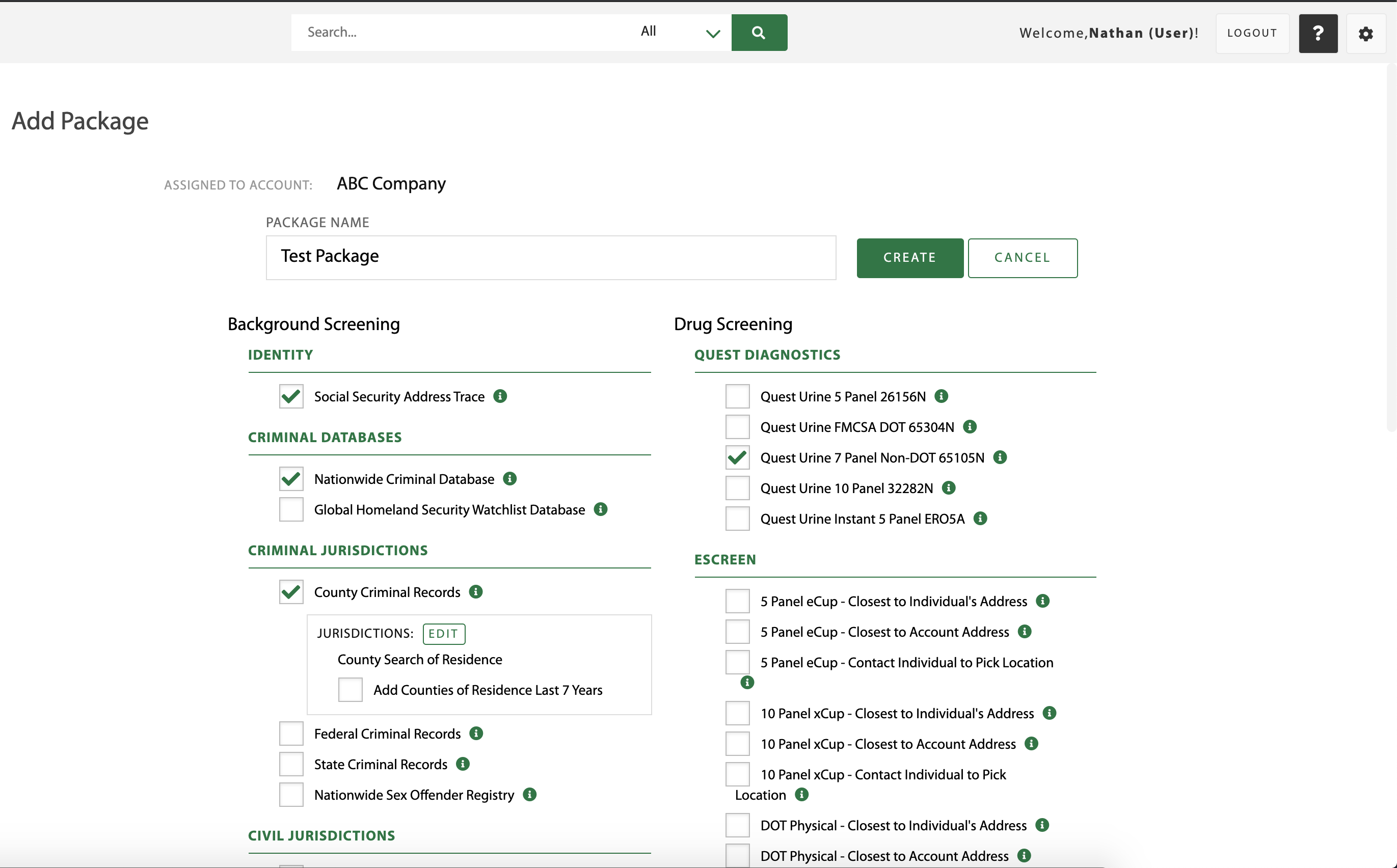 If you would like to select a default package for new orders, you can do so on the "edit user" page. Simply expand the "Default Package" dropdown and select the default package for that user.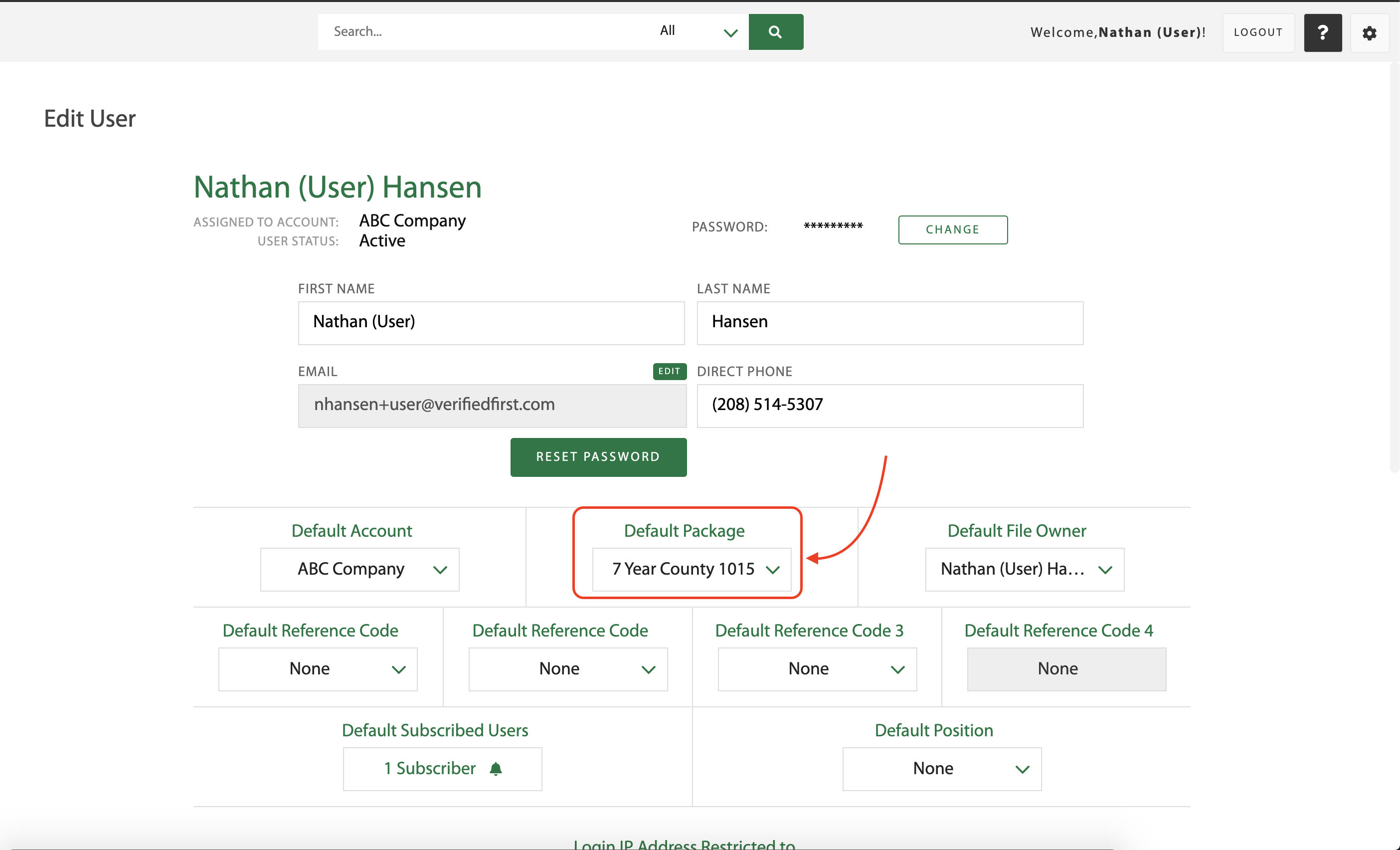 Once you're done creating your package, click "Create" at the top of the page and you'll be able to start using your new package right away!
If you have any further questions, or need a product enabled on your account, 
please contact Verified First Client Services for assistance.

Call 844-709-2708 or email ClientServices@VerifiedFirst.com