Packages can help you easily designate and run specific searches in a background screen order. To add or edit packages, you will need the "Add/Edit Packages" permission on your user account.
Add or Edit Packages
To add new packages or edit existing packages, log in to the Portal and click the Gear at the top-right corner of your screen: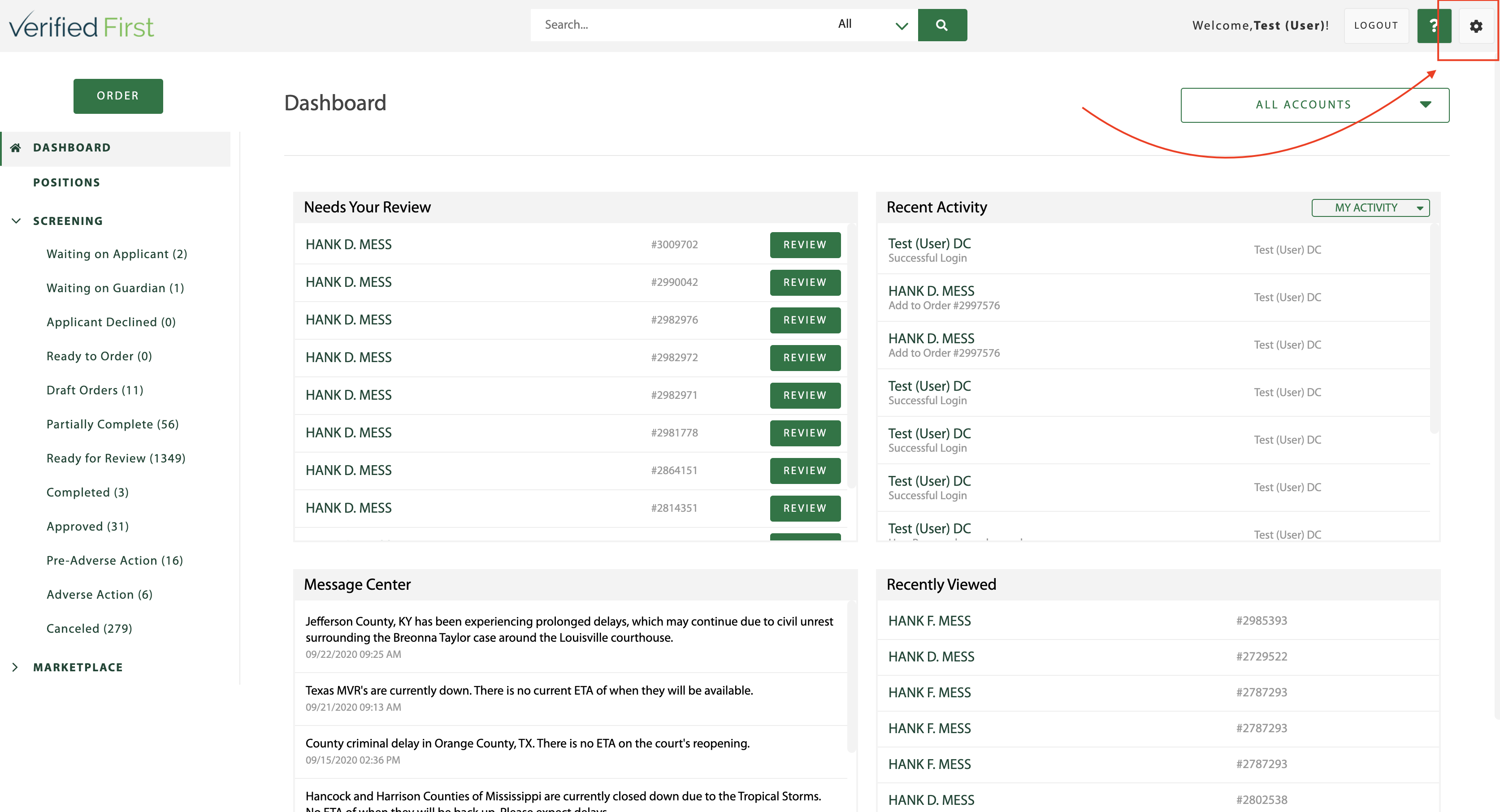 Under the Order Configs tab you'll find the Packages sub-menu, which lists all currently available packages. From here you can edit or delete current packages, or click Add New Package to create a custom package: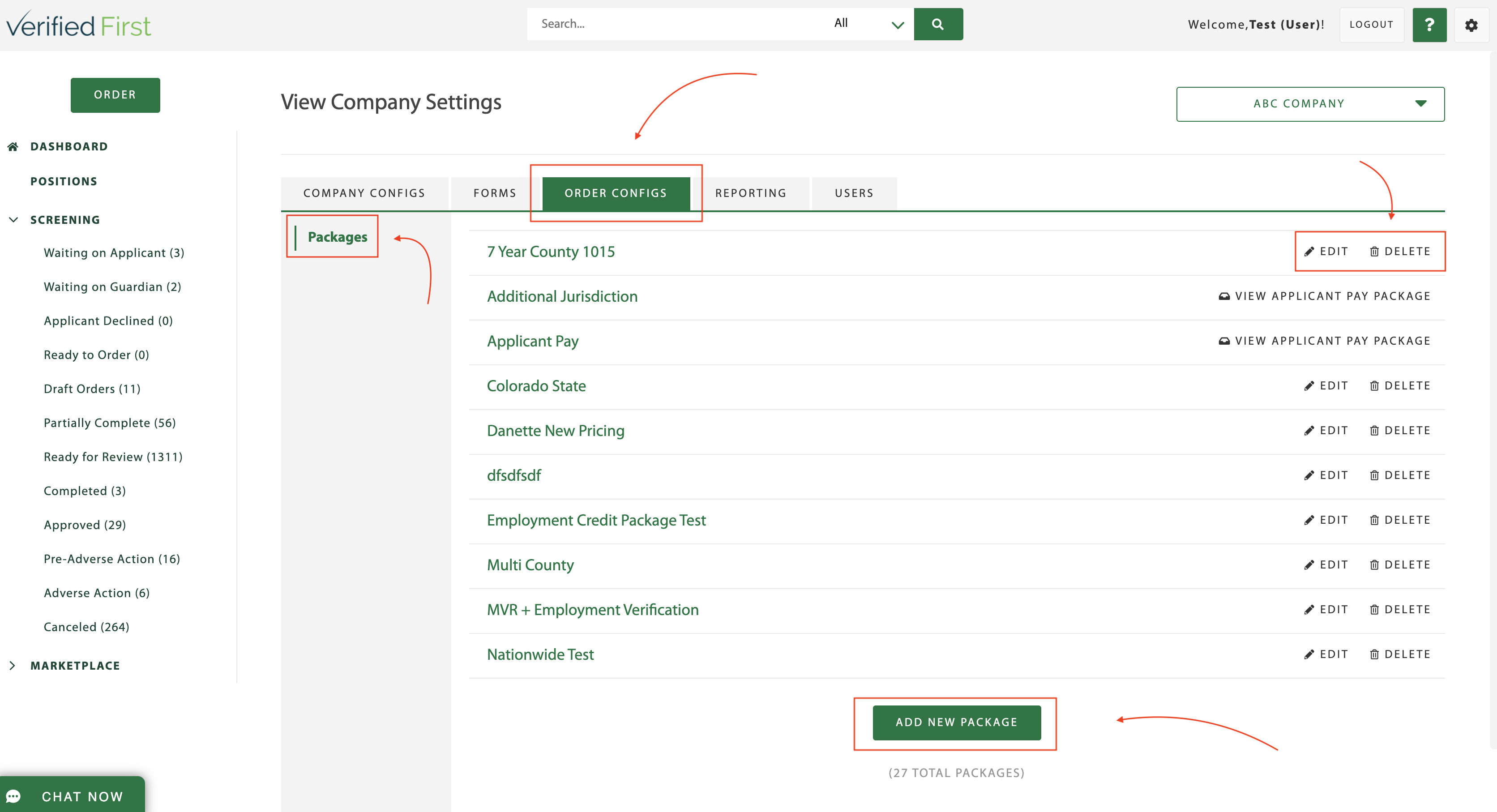 When creating a new package, you will need to name the package and add the Products you would like to be included in the package by checking the box next to each product. If you're unaware of what each product is you can hover your mouse over the green "i" icon for a description of the product.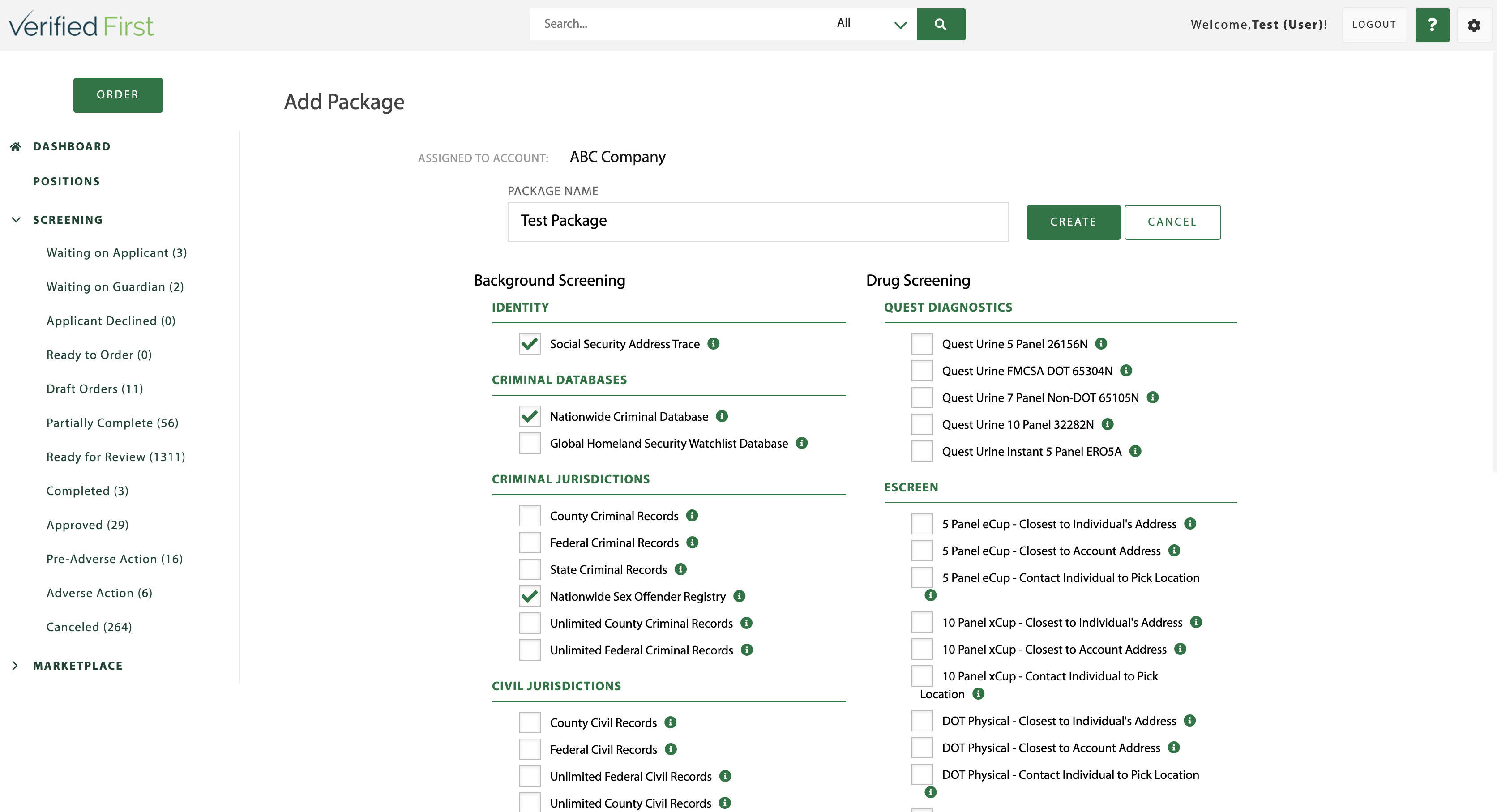 Once you have selected the relevant products for your package, click the Create button to save your package.
Changing the Default Package for User
After you have created the package, you can set it as the default package for future orders that will be placed by a specific HR user. If you would like to change a user's default package, you will navigate to the edit users page by clicking on the gear icon, users tab, and then clicking edit next to the user you want to update.
Click on the Default Package drop-down, select the package you previously created, and click the Save button at the bottom of the page.
Now any future orders placed by that user will automatically have the package you selected chosen for the order: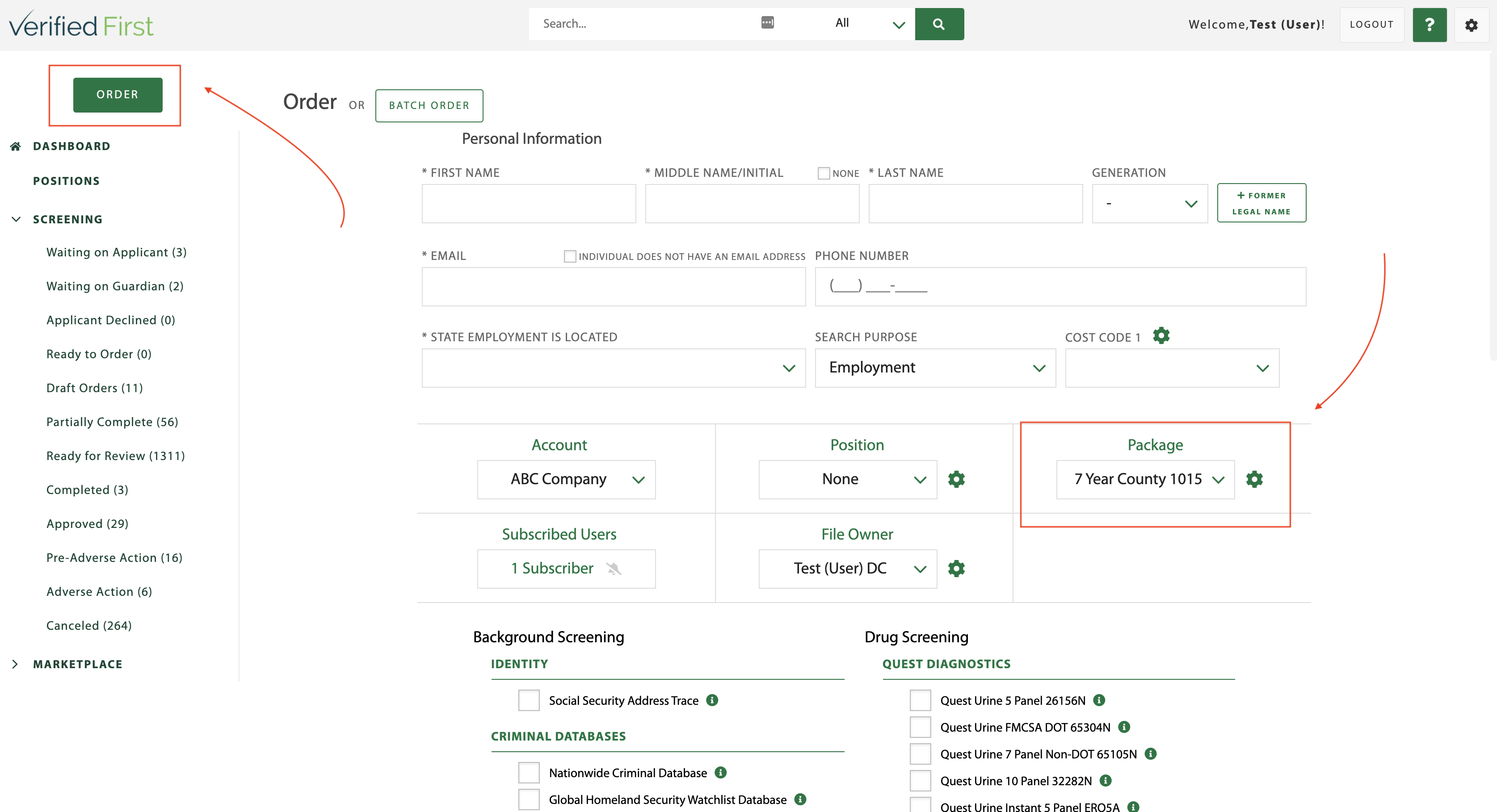 The information and opinions expressed are for educational purposes only and are based 
on current practice, industry related knowledge and business expertise. The information
provided shall not be construed as legal advice, express or implied. 

If you have any further questions, or need a product enabled on your account, 
please contact Verified First Client Services for assistance.

Call 844-709-2708 or email clientservices@verifiedfirst.com