To Edit or Delete a user from your Verified First account, you will need the "Add/Edit Users" permission.
In order to edit a user, log in to the portal and click the gear icon at the top right corner of your screen.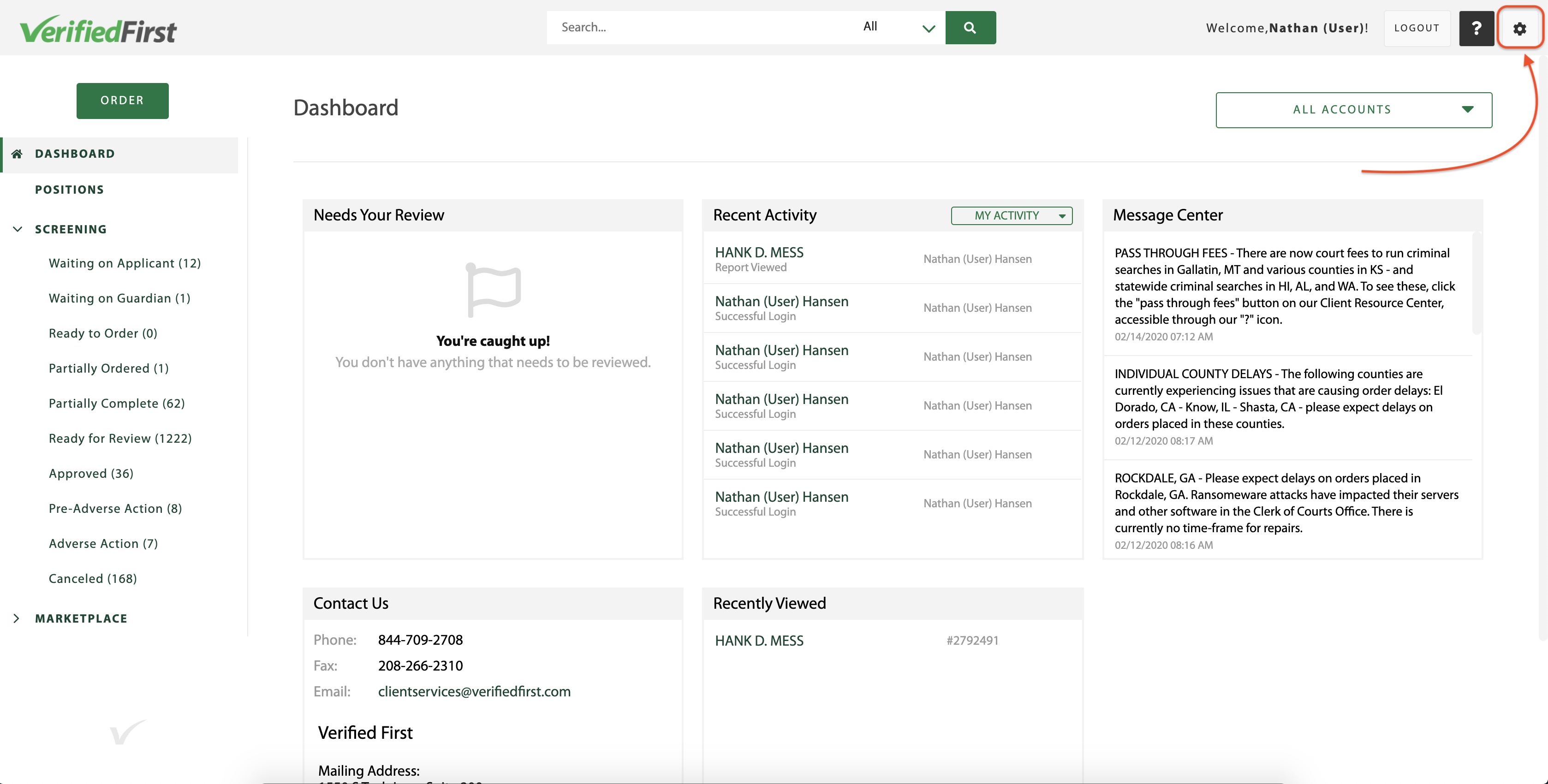 Under the "Users" tab, you will see a list of all your current users. From here, you can edit and delete users, or add a new user.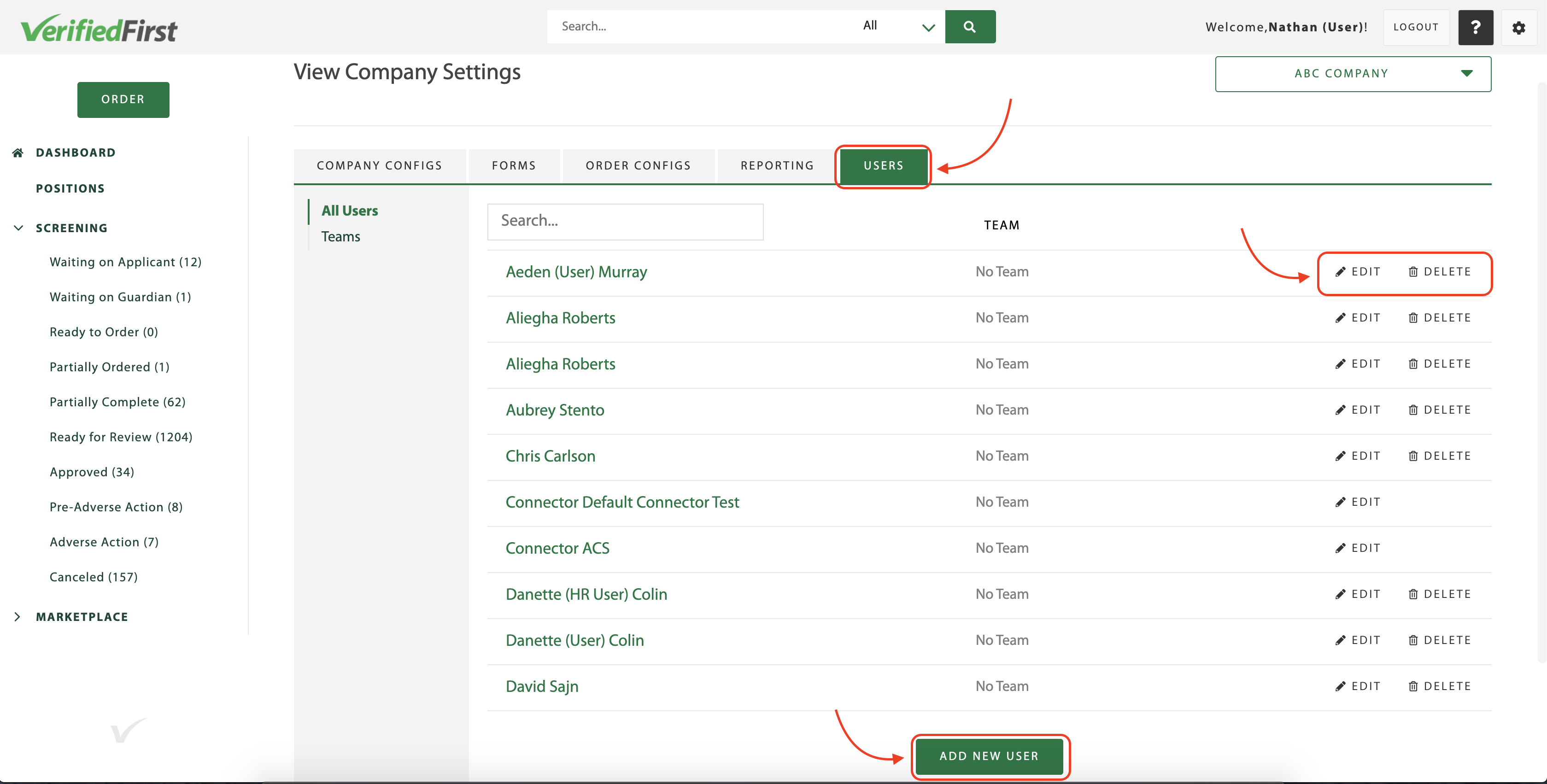 When you click Edit, you can edit the following:
Permissions

User Default Package

User Default File Owner

User IP Address Restriction

Name and Number
To add a permission or restriction to a user, simply select the checkbox next to the permission or restriction you want to activate. Please note that you can only add permissions that you have on your own user profile.
For example, if you do not have the "Manage Users" permission, you cannot grant other users that permission or grant other users to have a higher level of permission than yourself.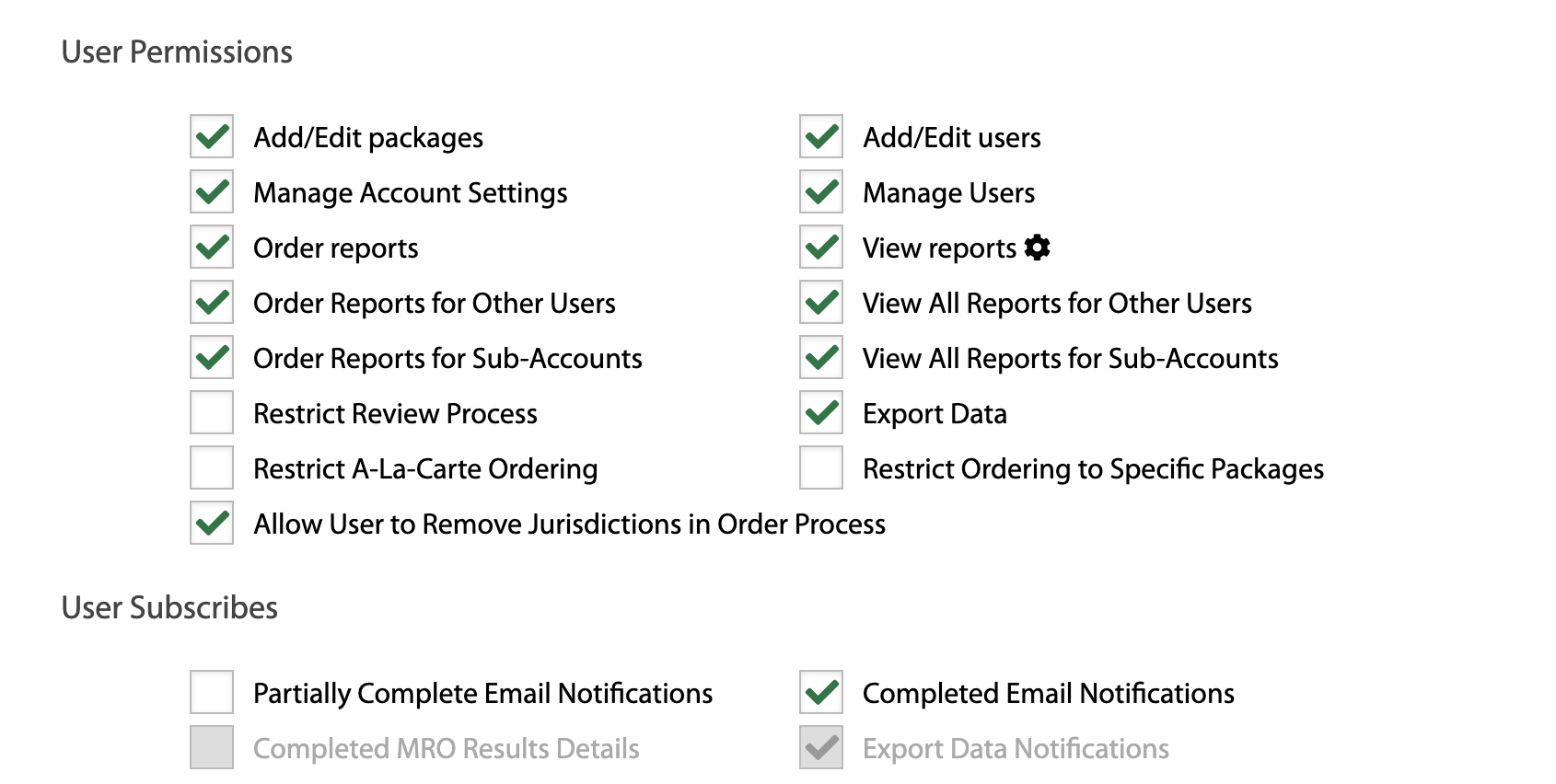 To delete a user, click "Delete" to the right of that user's name. When you delete a user that does not have any reports ordered or reports owned by them, the deletion occurs instantly.
When you delete a user who does have reports that they have ordered or are owners of, these records will need to be transferred to an active user.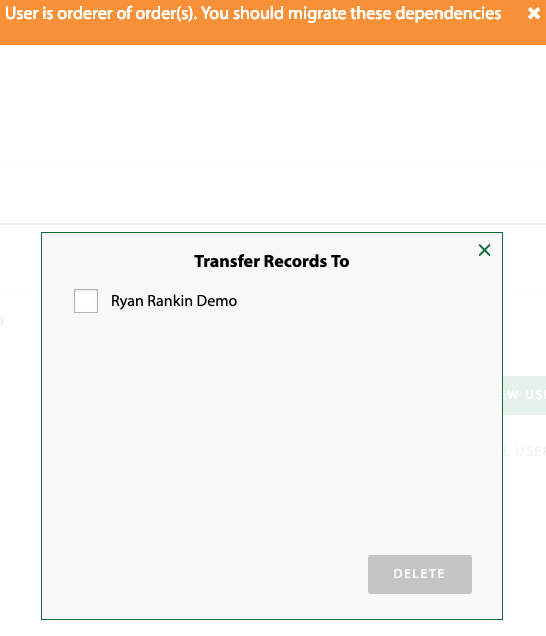 If you have any further questions, or need a product enabled on your account, 
please contact Verified First Client Services for assistance.

Call 844-709-2708 or email ClientServices@VerifiedFirst.com