The File Owner is the user assigned to a file who will receive notifications on changes in the file and who is able to take the necessary actions on the file once it is complete.
File owners are selected at the time of placing the order or can be pre-set at the user level for all new orders being created (Default File Owner in User Settings - discussed in this article).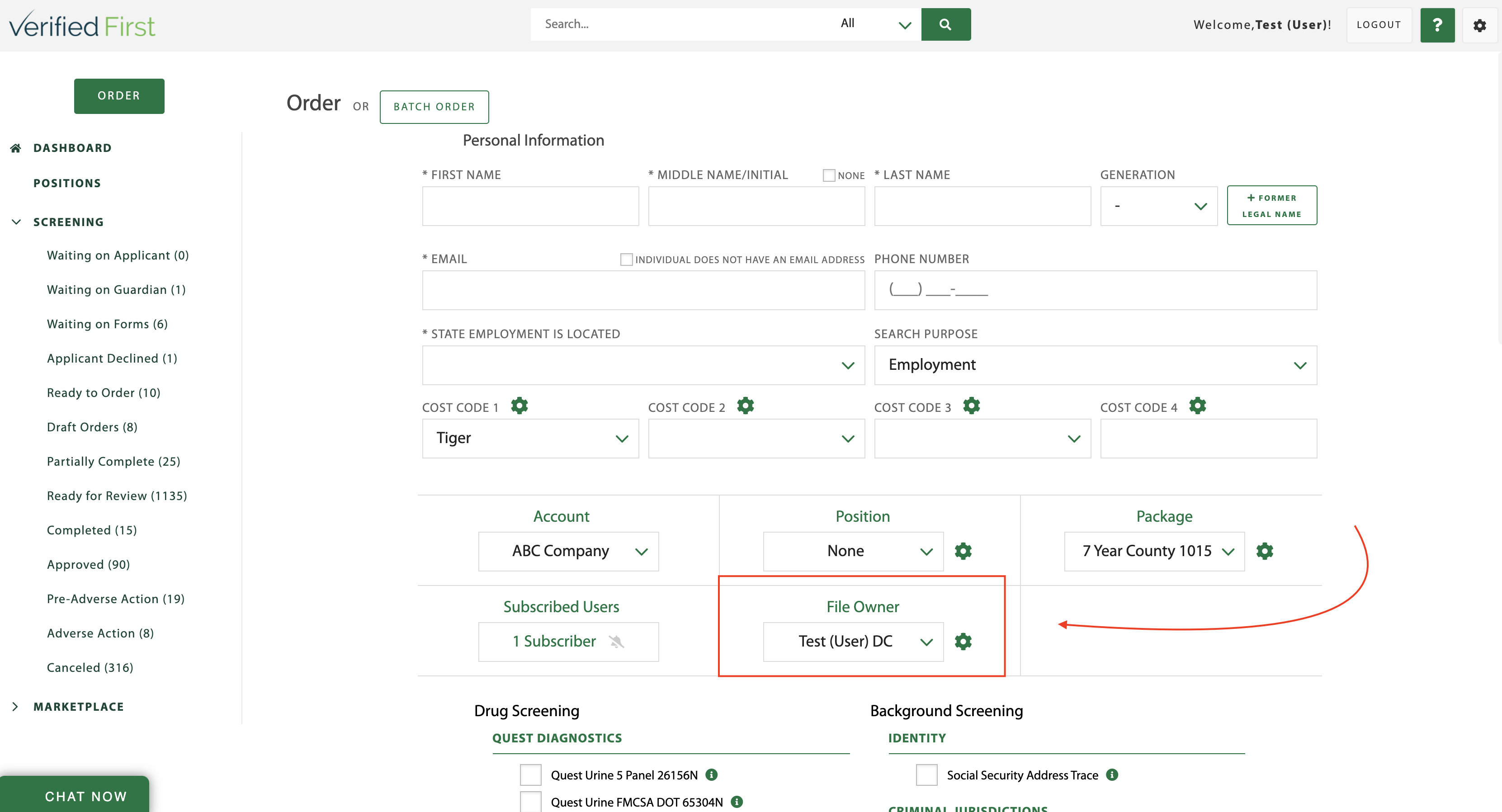 There can only be one file owner per file, however other users can be assigned as subscribers to receive notifications regarding the report, if desired.
Transfer File Ownership to Another User
If you need to give ownership of a file so the new file owner can take actions on that file (such as approving the file, submitting the file for pre-adverse action, etc.) you can transfer the file ownership to another user in your organization.
To transfer the file to a different owner, you will navigate to the file you desire and click the pencil icon next to the file owner's name: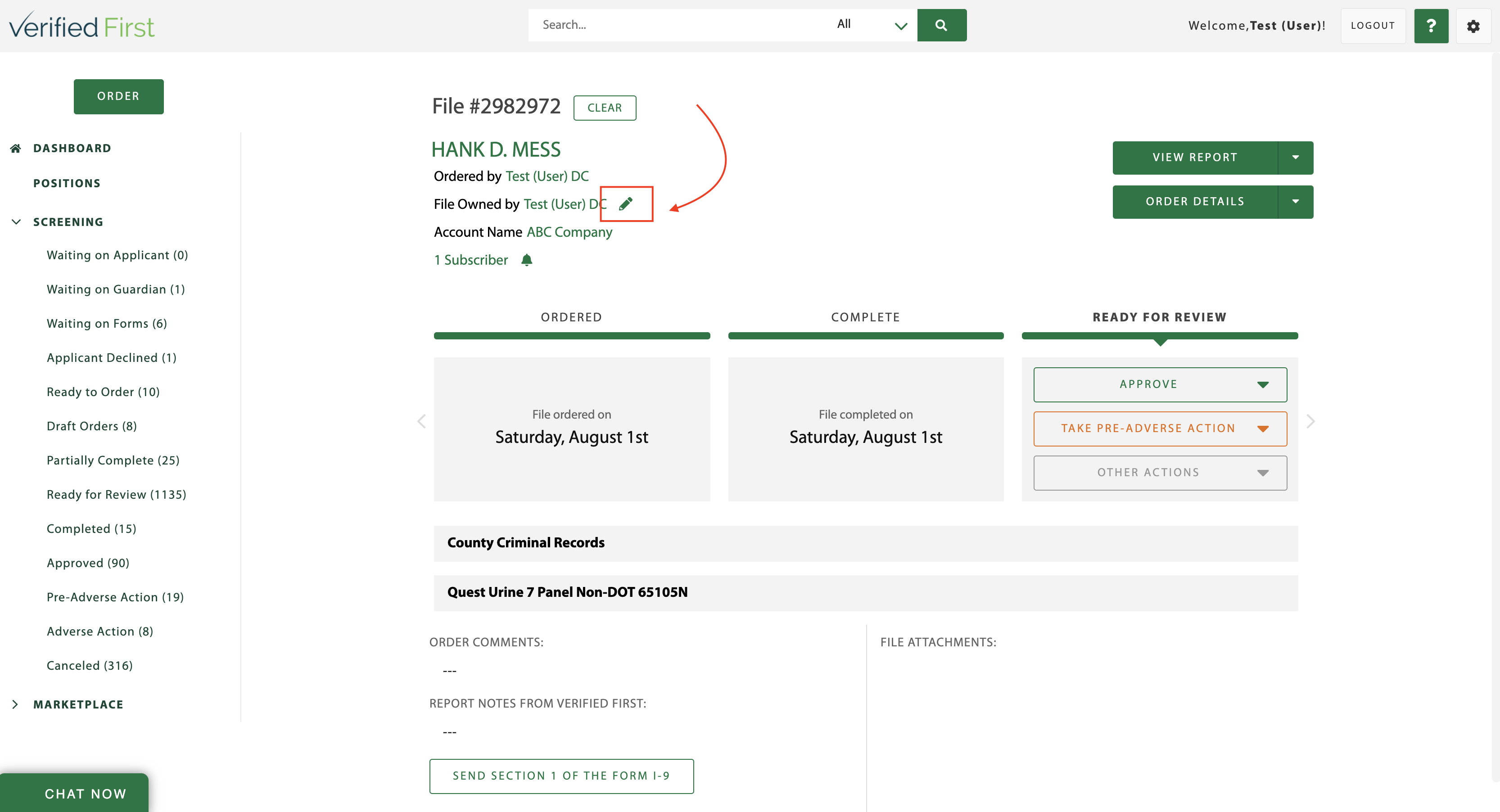 You will then be presented with a drop-down of the other file owners from which you may select: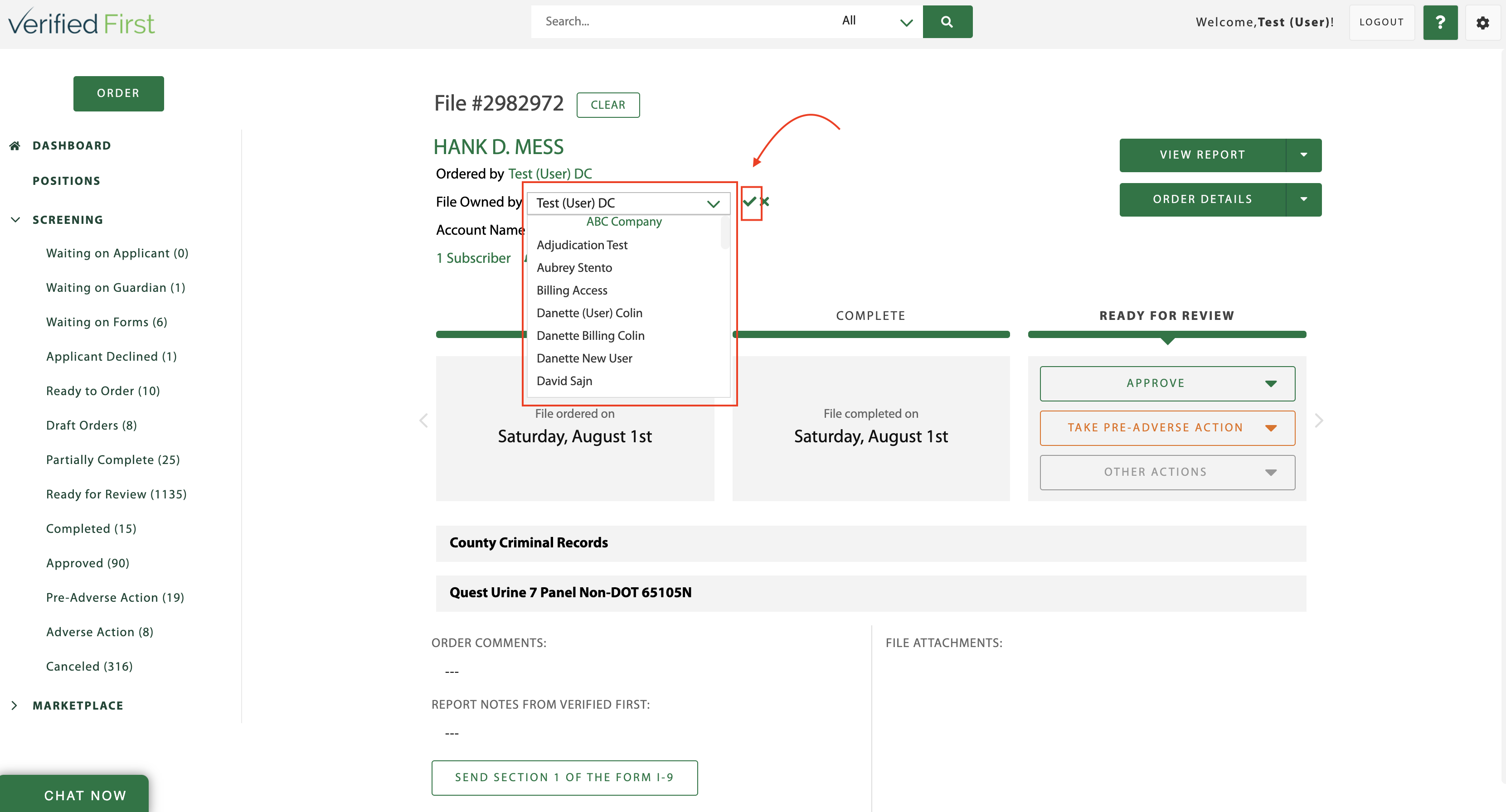 Scroll through the names and select the appropriate new file owner. Then click the check box to confirm your selection.
Once you have done this, you will notice the pencil icon has disappeared: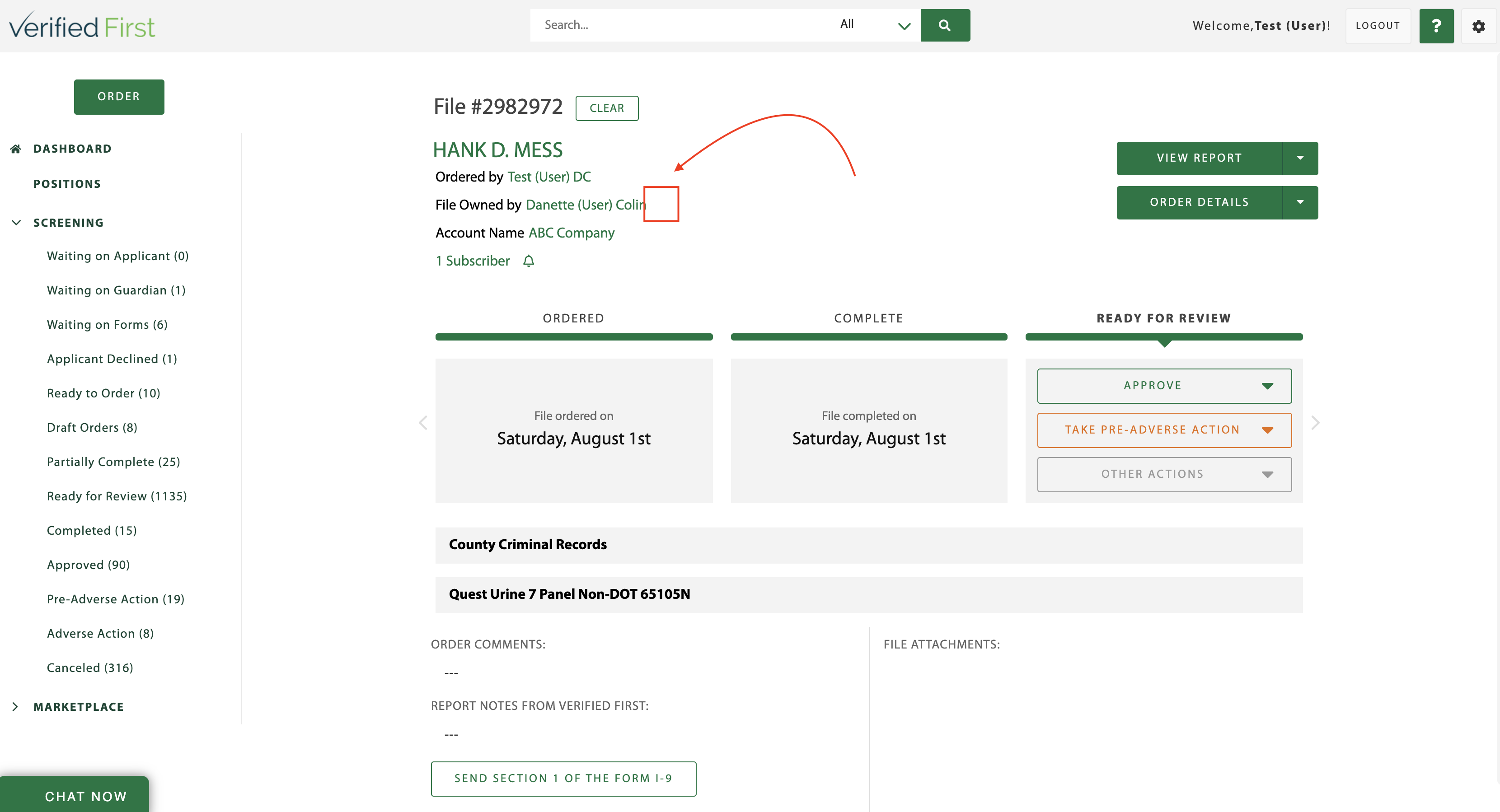 If you realize you've made the file transfer in error, or need to regain ownership of the file again in the future, you will need to request that the new file owner log in to the portal and transfer the file back to your name.
The information and opinions expressed are for educational purposes only and are based 
on current practice, industry related knowledge and business expertise. The information
provided shall not be construed as legal advice, express or implied. 

If you have any further questions, or need a product enabled on your account, 
please contact Verified First Client Services for assistance.

Call 844-709-2708 or email clientservices@verifiedfirst.com