The File Owner is the individual listed on the file who will receive the notification via email once the screen is complete.
File owners are selected at the time of placing the order. There can only be one file owner, however, other users can be assigned as subscribers to receive notifications regarding the report.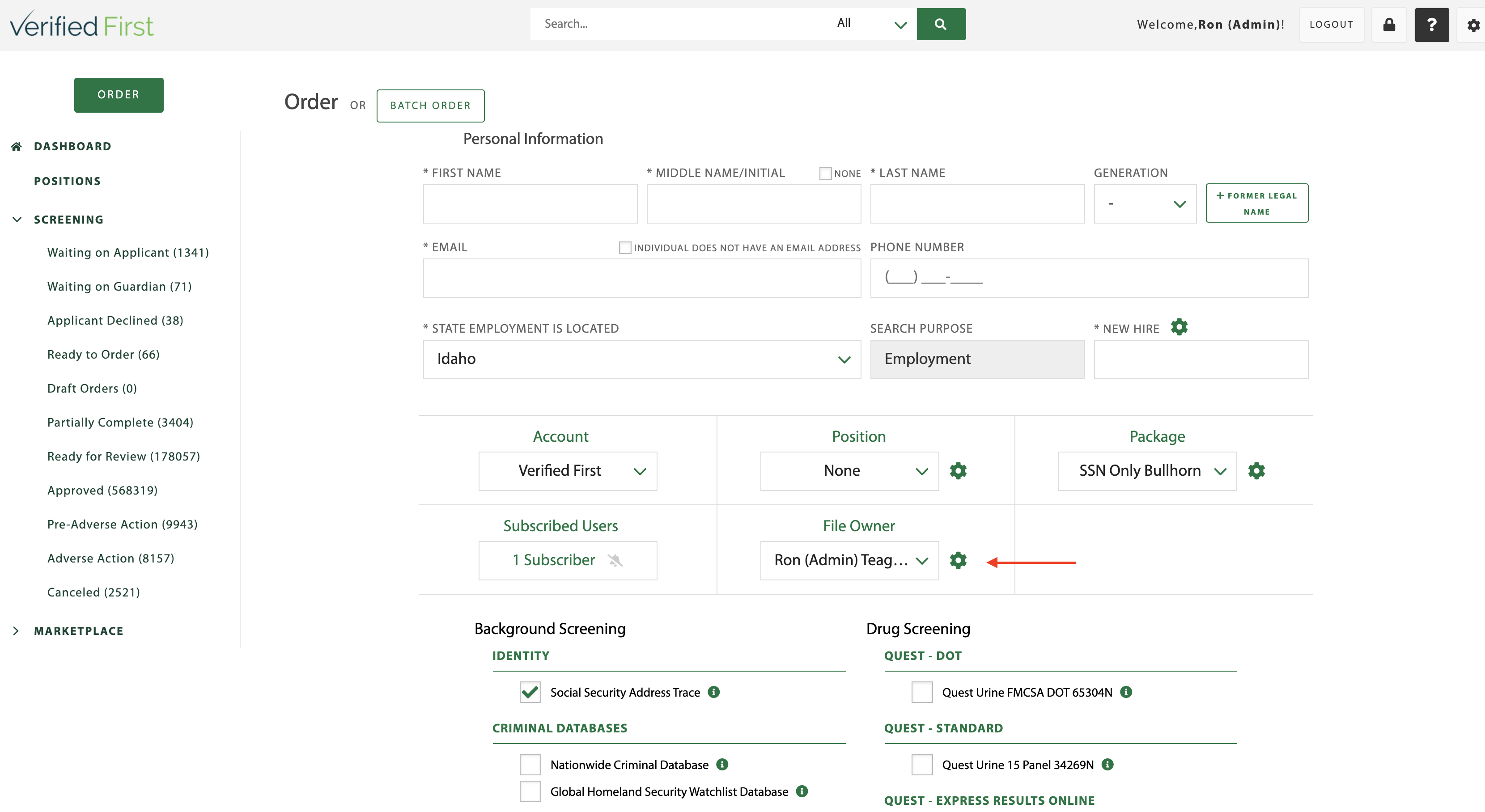 You can change a file's owner, but you need to do so on the individual file page (shown below). If you would like to change file owners, locate the file and click the pencil icon next to the current file owner and select a new owner.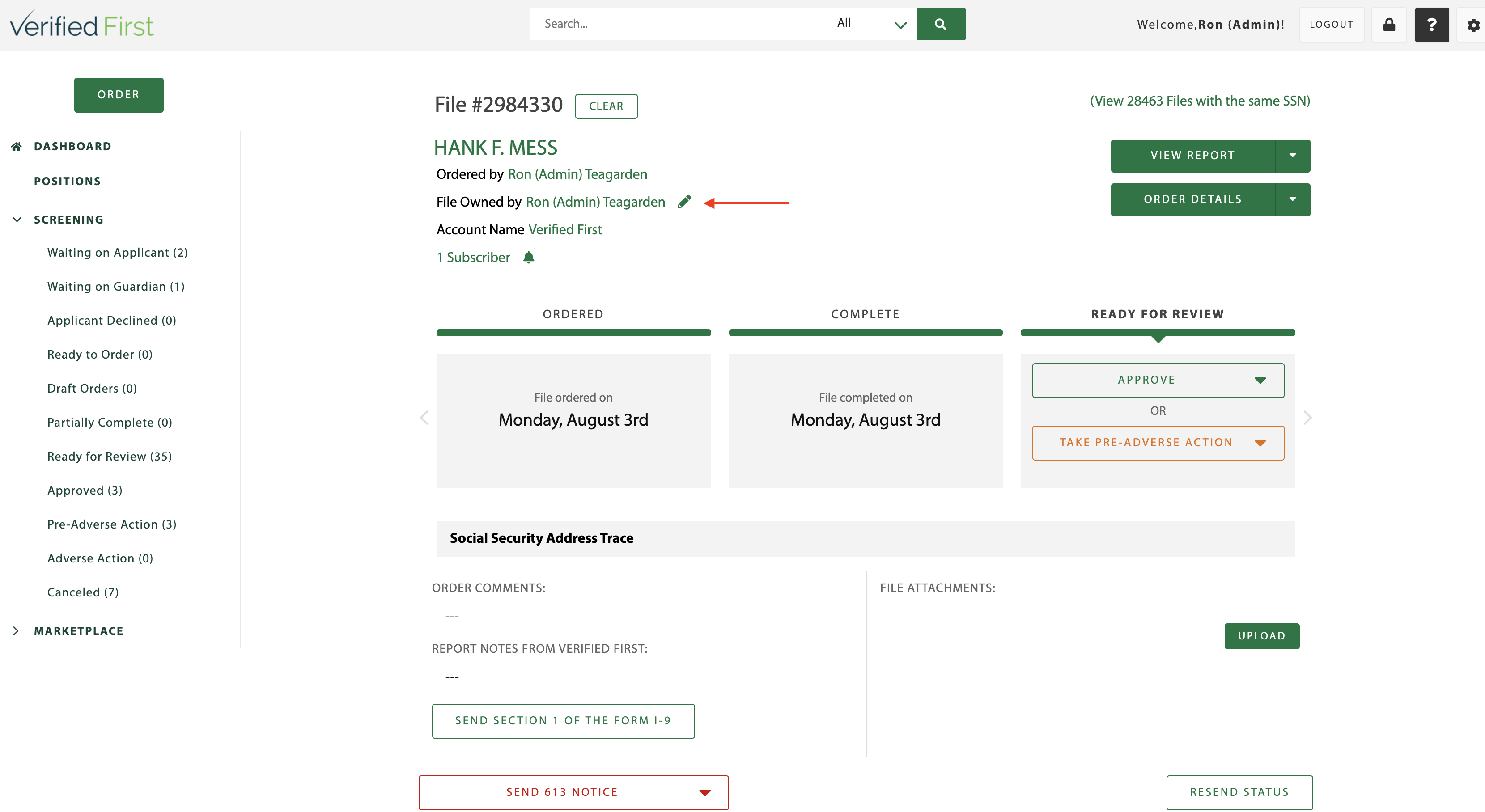 If you have any further questions, or need a product enabled on your account, 
please contact Verified First Client Services for assistance.

Call 844-709-2708 or email ClientServices@VerifiedFirst.com