Sometimes an applicant may decide not to accept the job after you've submitted the application and the background screen has been completed. In this case, you could leave the file in its current status, or move it out of the list of applicants you are actively working on, to keep your list more relevant and fresh.
The "Completed" queue can be used to house these files where you can always access them at a later date, if needed. From this queue you can view, download, print, or save any documents submitted on the file and you can easily move the file back to its previous status, in the event that the applicant changes their mind about the job offer (or you accidentally moved the file to "Completed" status!).
In order to move a file to "Completed," you must have "View Reports" permission, in addition to "Allow Review Action" permission, with "Allow Move to Completed Action" sub-permission enabled.
To move a file from any completed status/queue (Ready for Review, etc.) to "Completed," you will access the file from your dashboard or one of the other queues on the left-hand navigation: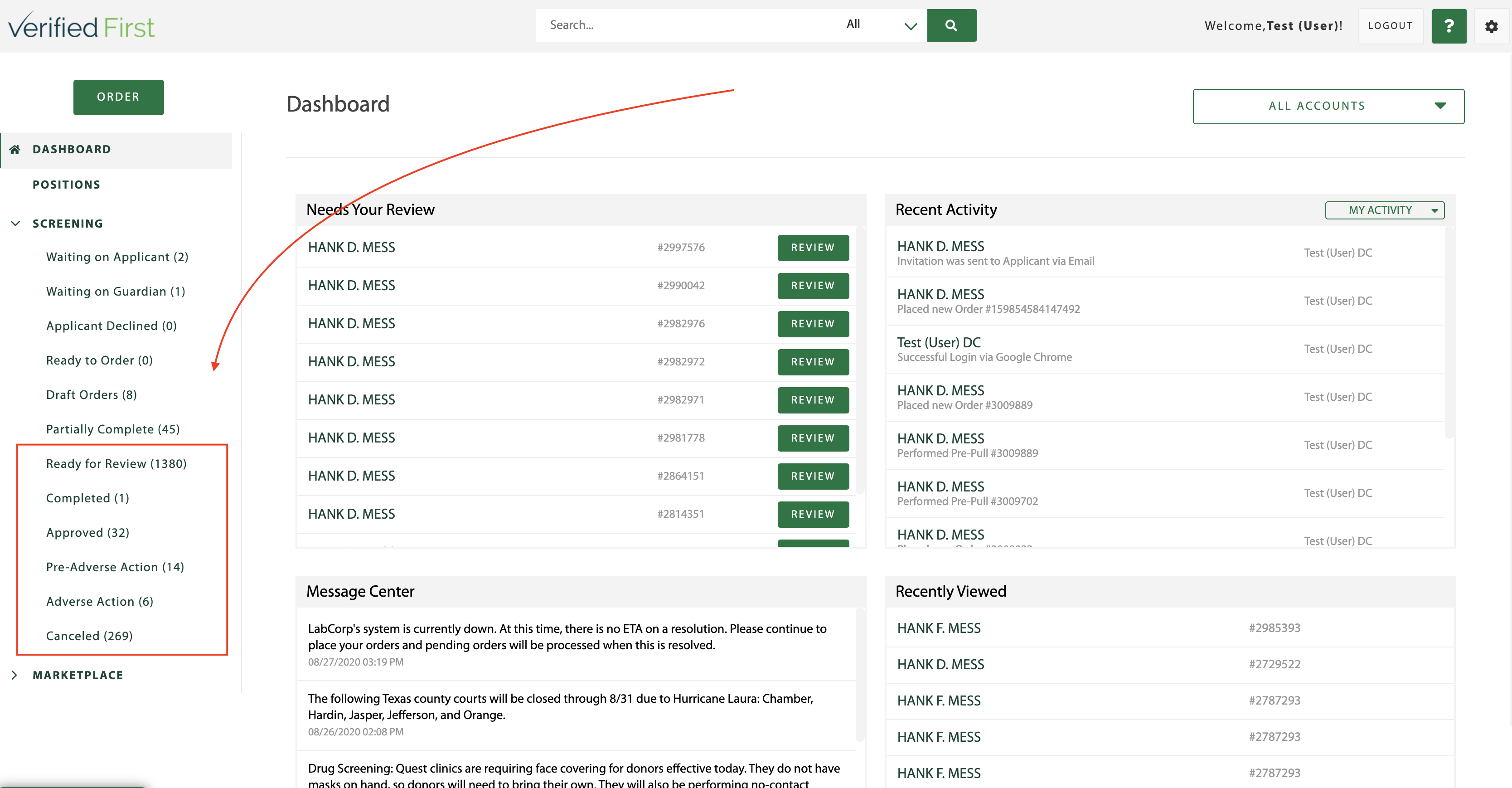 Access the report-results view of the file by clicking on the applicant's name: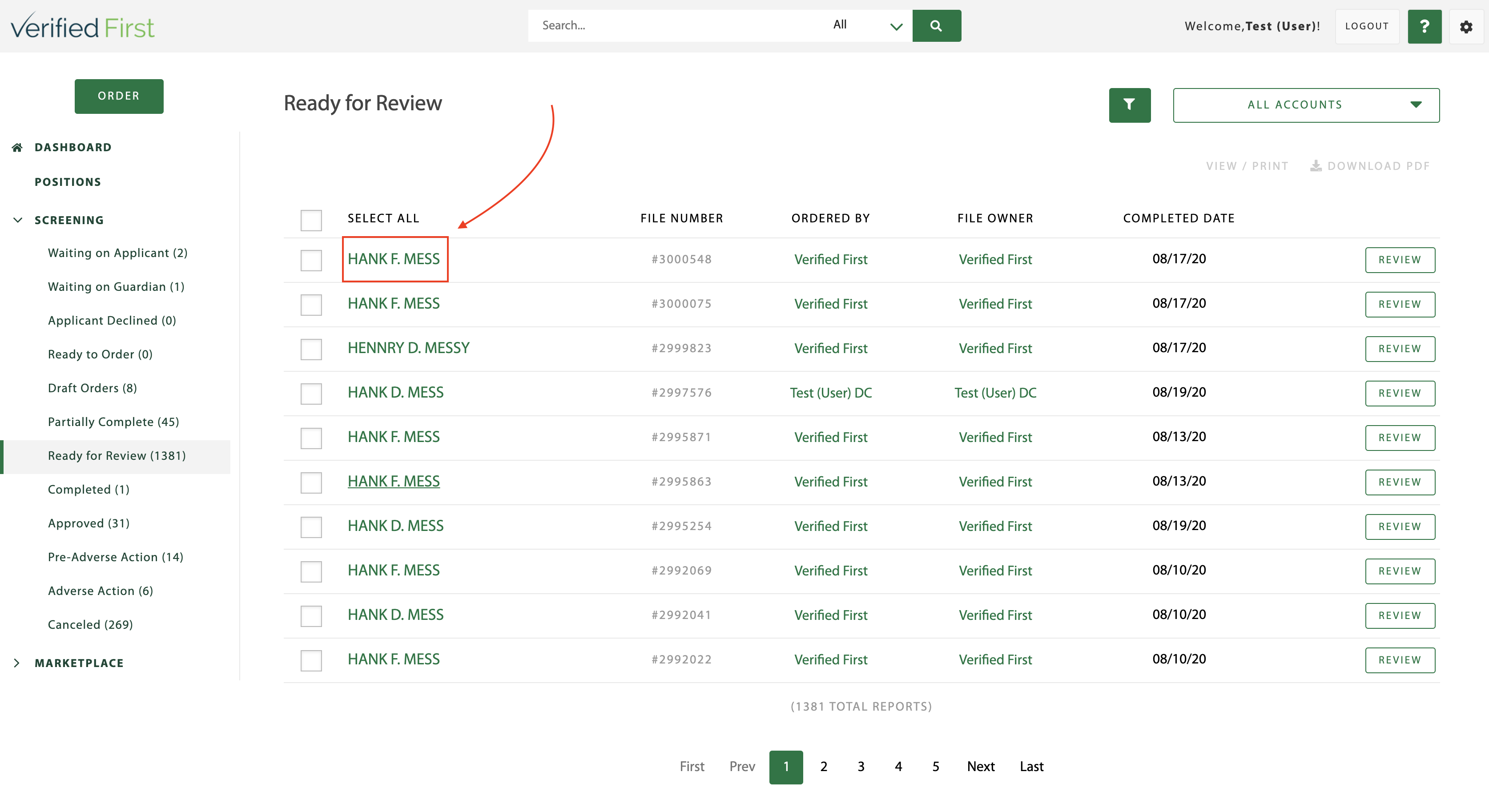 And click on the Other Actions drop-down: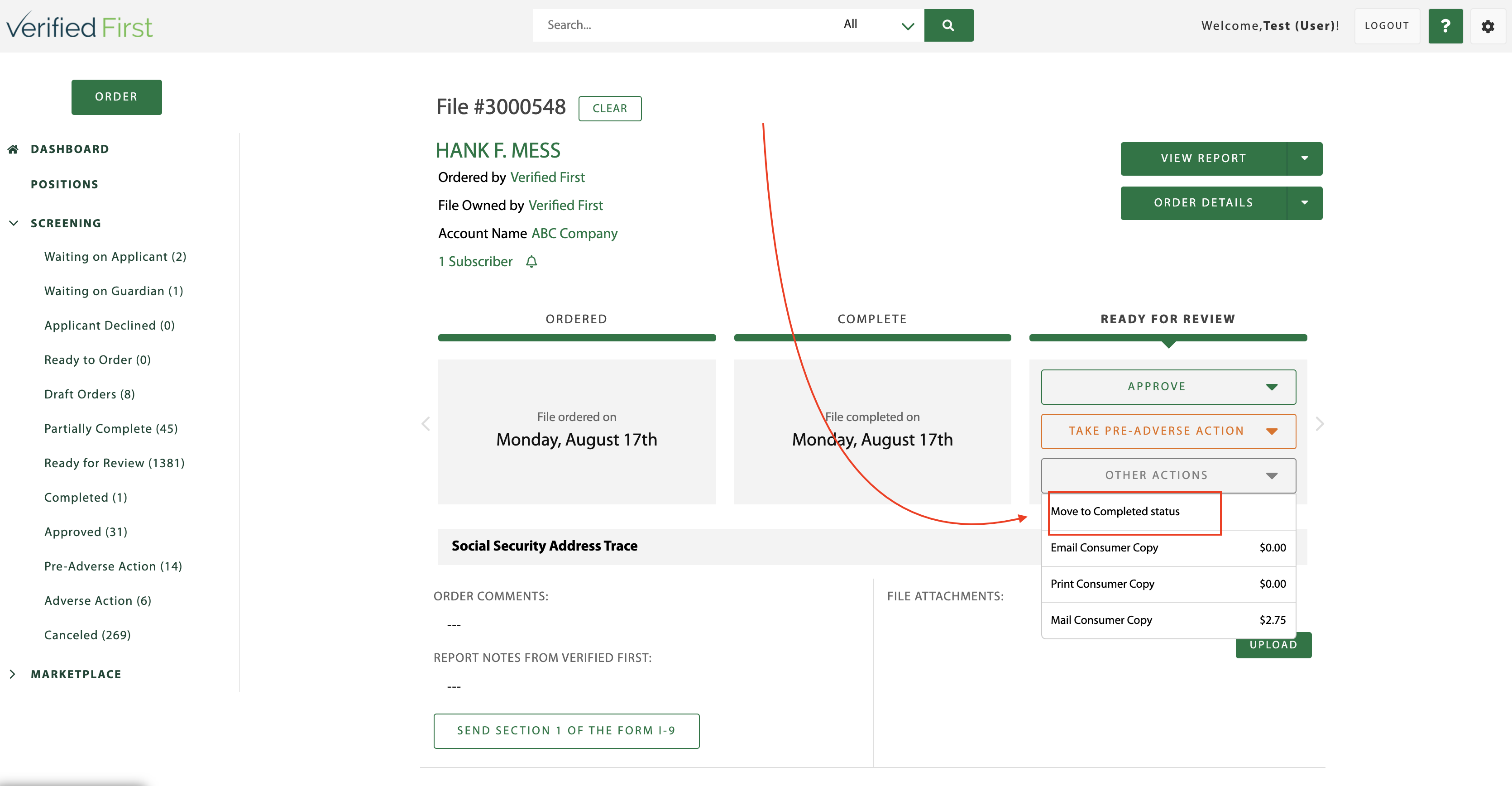 From here you can move the file to "Completed" status: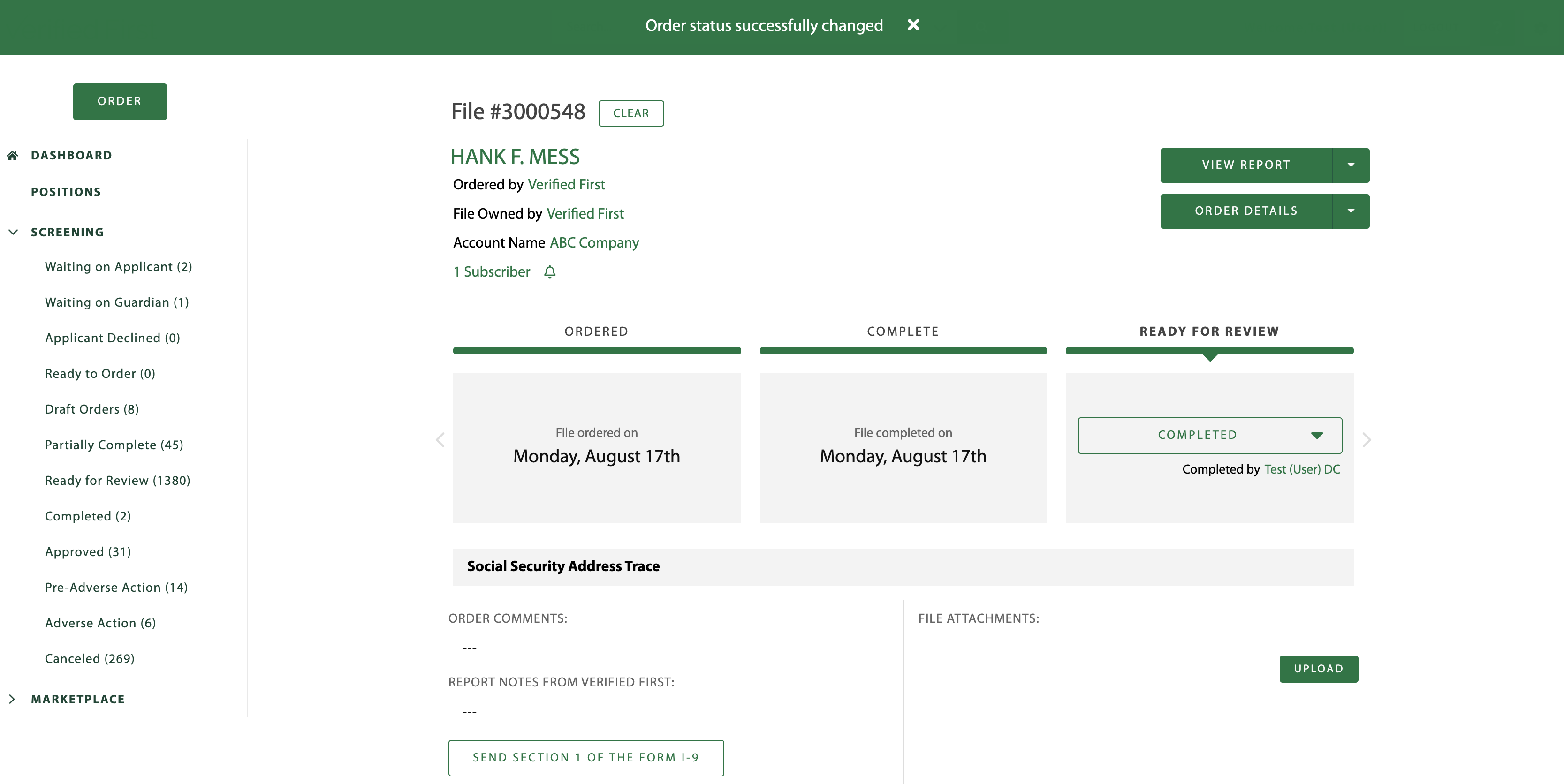 If you accidentally move a file into "Completed" status, you can always move it back to its prior status. Click the "Completed" drop-down in the file: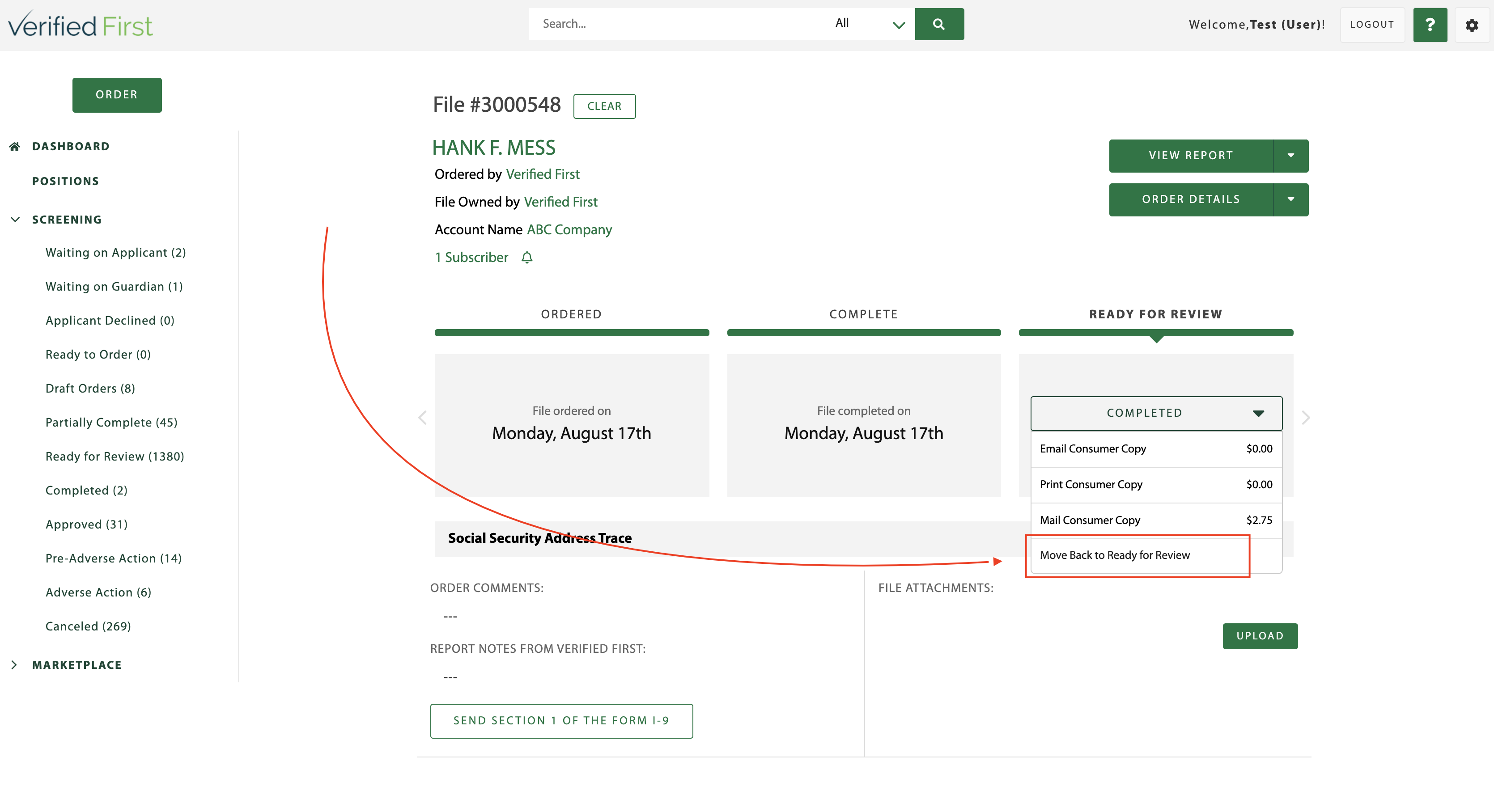 Click Move Back to Ready for Review and the file will be returned to the previous stage.
Additionally, any activity of this nature is tracked in the activity history of the file: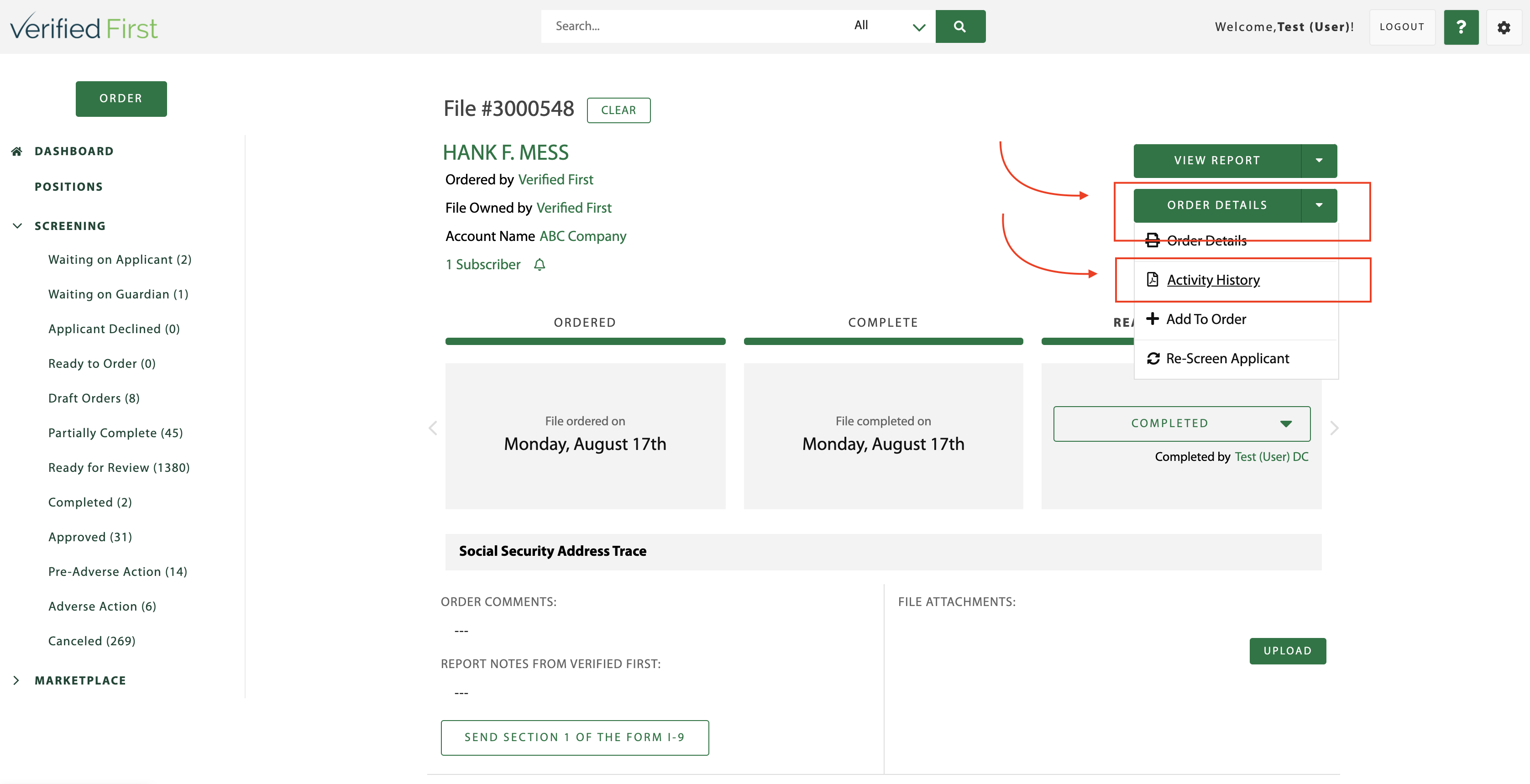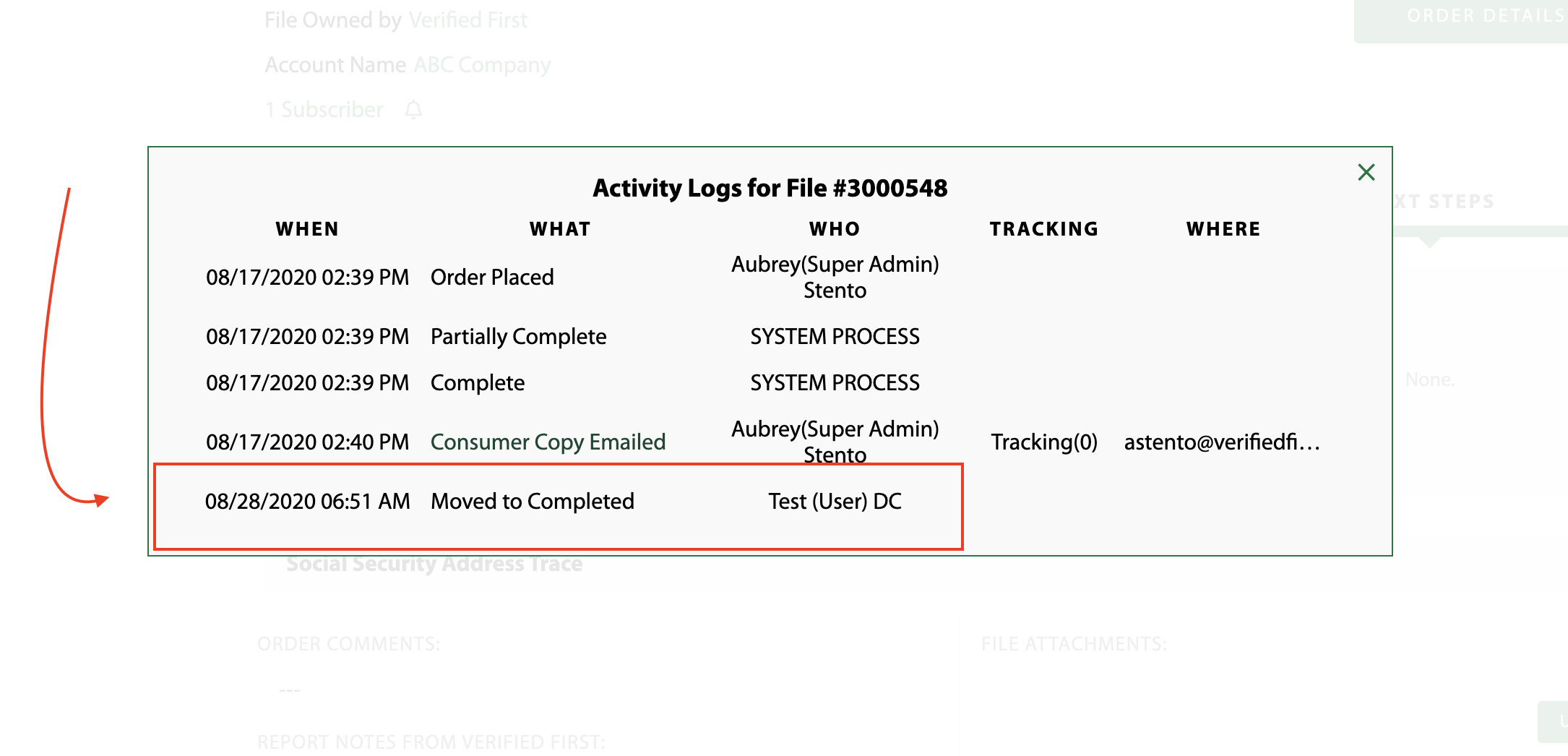 This history can also be seen in the User Activity History tracking at the overall account level (if your user account has this level of permission).
If you have any further questions, or need a product enabled on your account, 
please contact Verified First Client Services for assistance.

Call 844-709-2708 or email ClientServices@VerifiedFirst.com