Positions in the portal allow you to group specific products together in a package and tie it to a specific job position in order to easily place an order with a preselected grouping of products.
Public links provide an efficient way to give an applicant a url that automatically directs the candidate to the proper application screens (without you having to log in to the portal to create the order initially!). These links can be displayed on your website or sent in an email template, and are tied to specific positions.
Positions
In order to add positions, you'll need to have the "Manage Account Settings" permission.
To add a position, click the gear icon in the top right corner of the portal: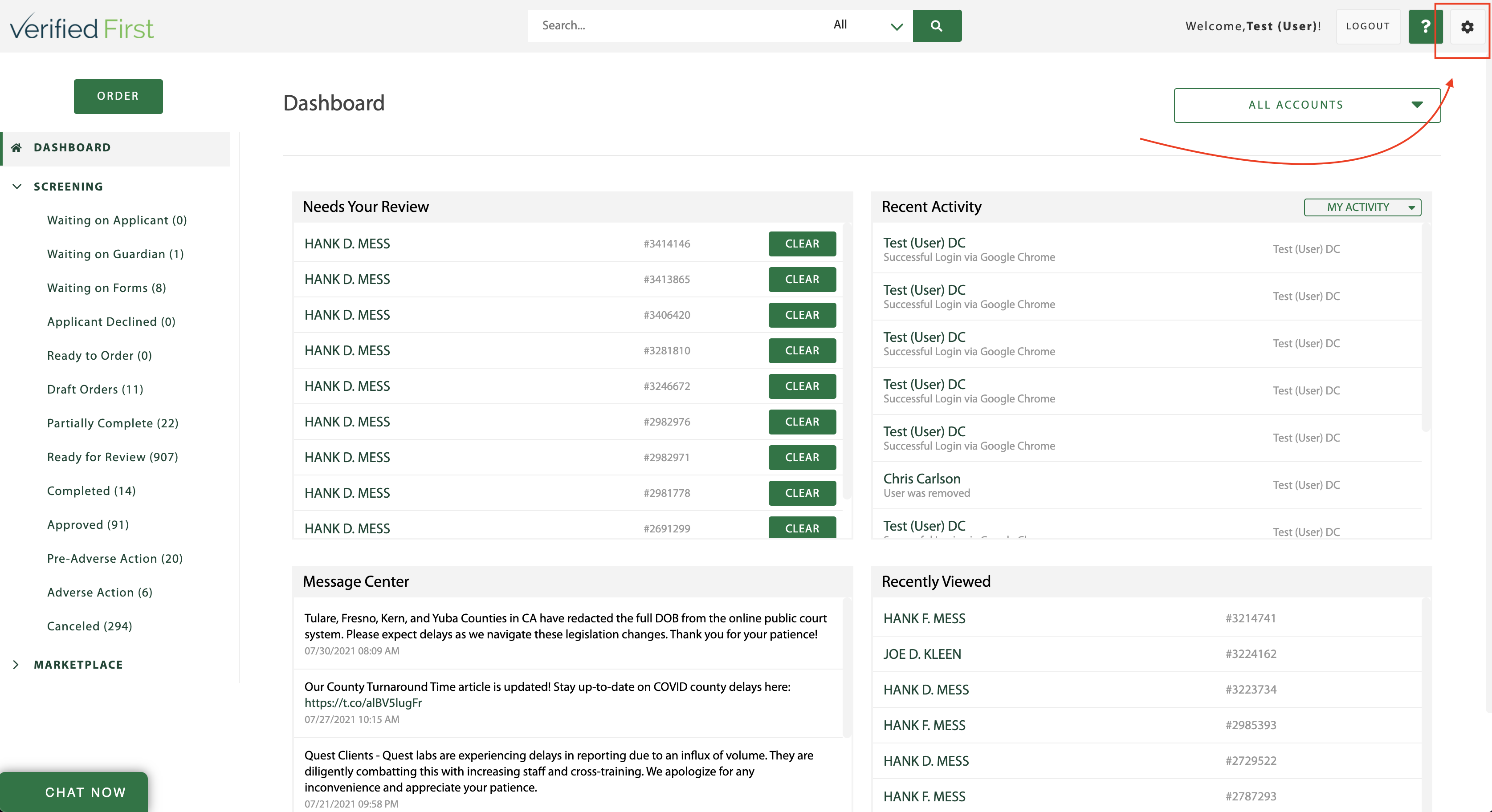 You will already be on the company configs tab, so select positions, and then click "Add New Position:"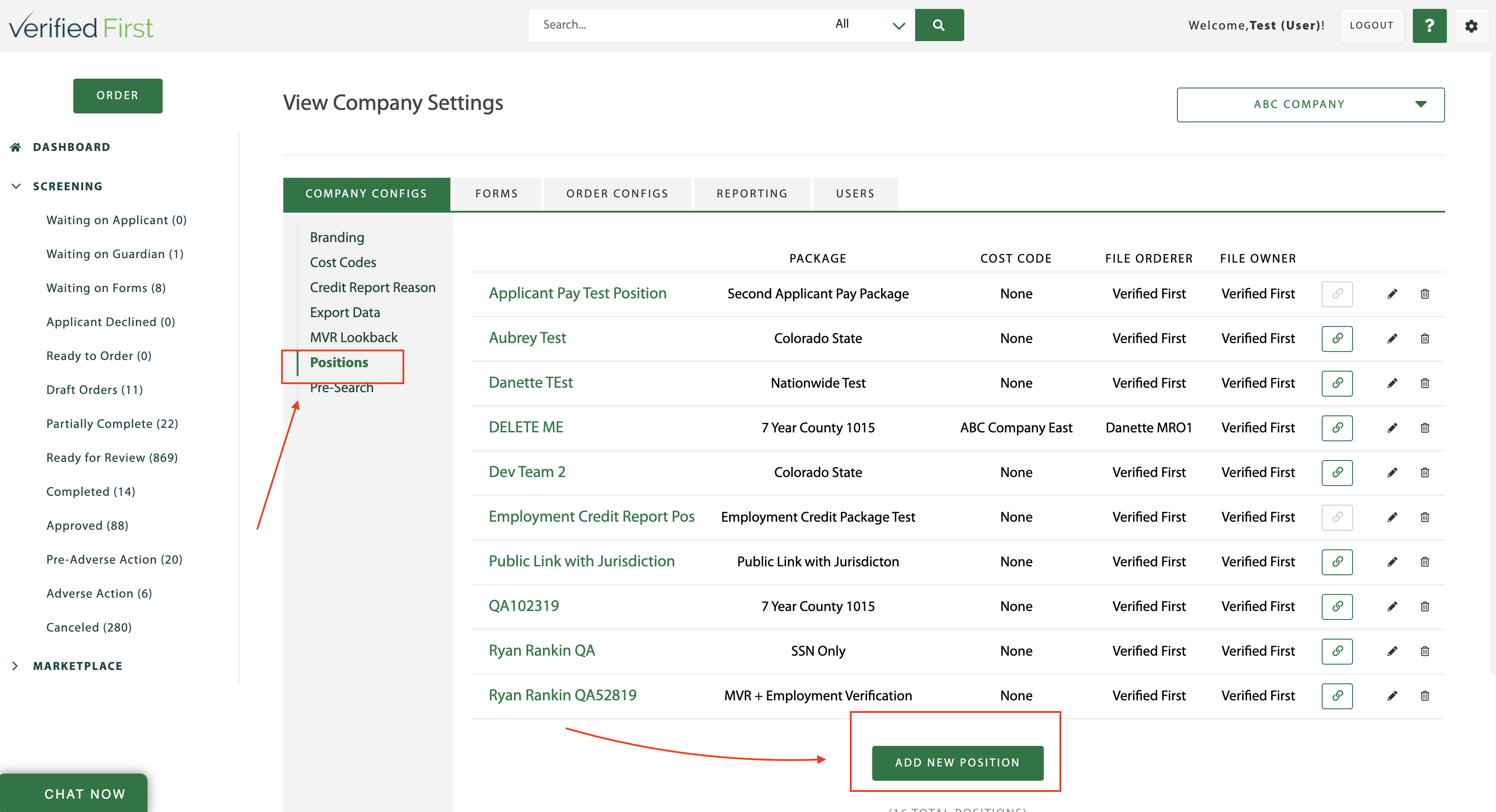 Enter a position name, select a default search purpose, select a cost code (if required on the account), select the file orderer, select a file owner, and select a package: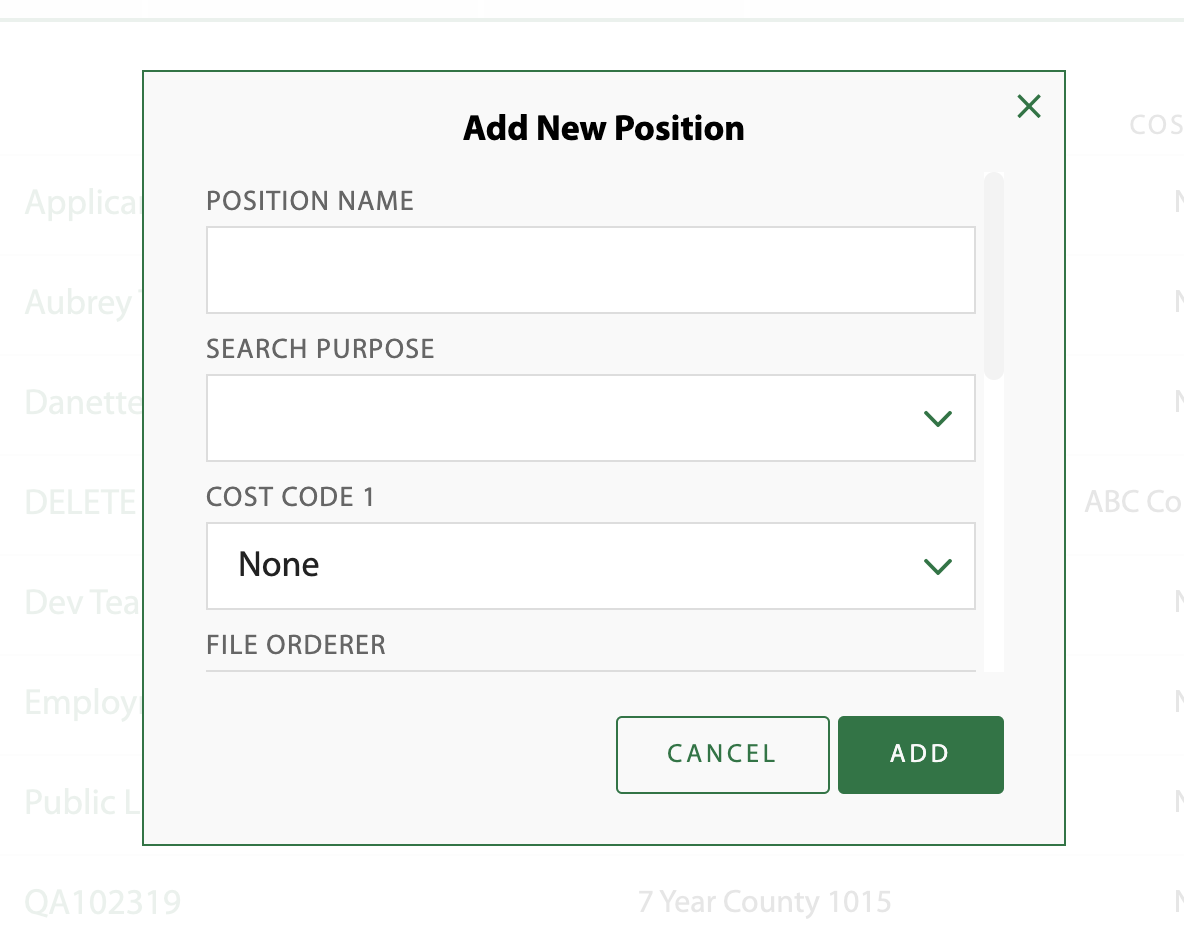 You will also need to choose a reason for employment credit report and may select additional subscribers to be notified of the files that are ordered with that position information, if desired.
Once the position is created, you can select the position while placing an order and the package (pre-selected grouping of products) will be included in the background screen: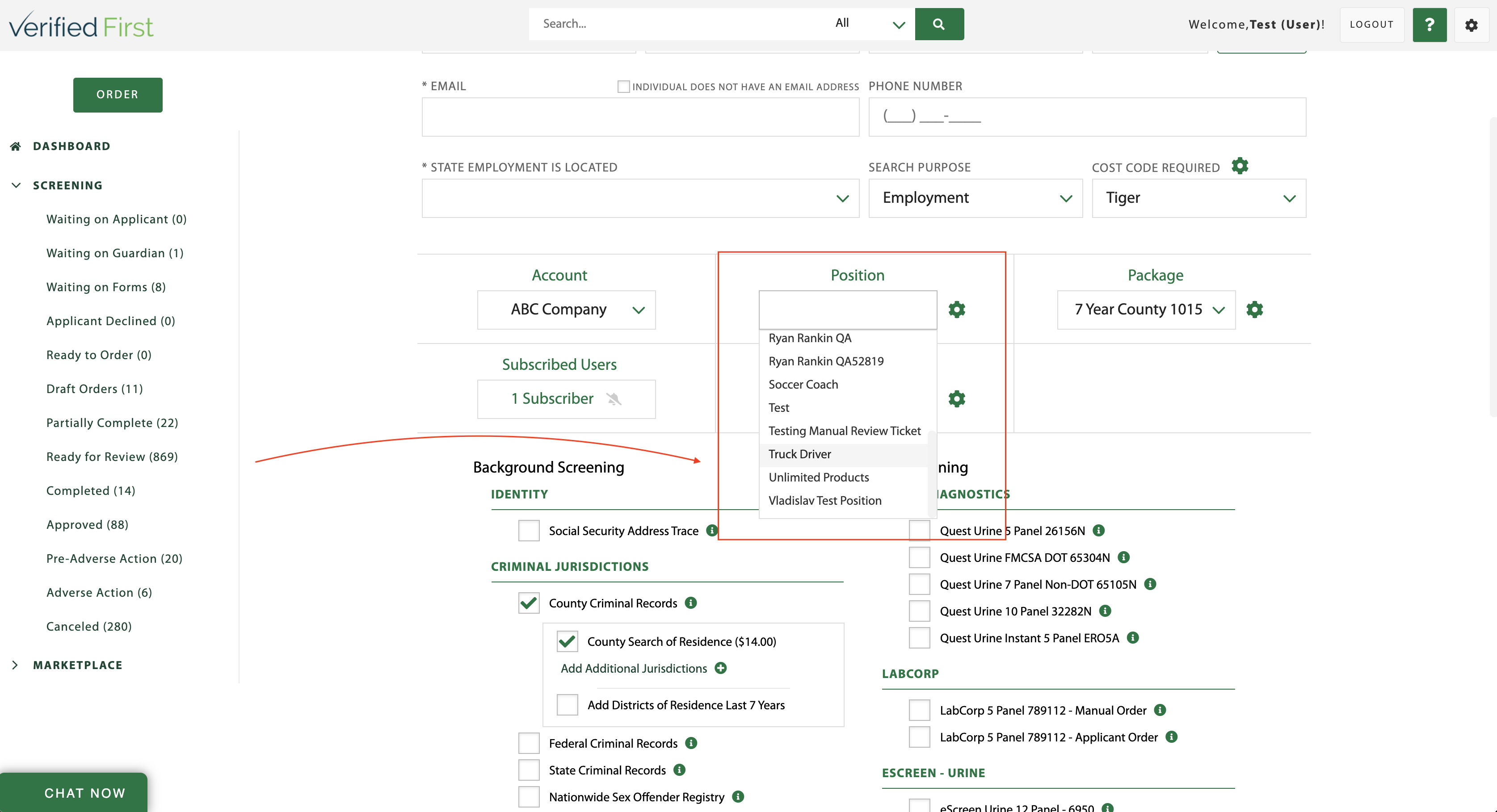 Public Links
Once the position is created, you can edit or delete the position, or use the link icon to copy a url (public link) for use on your website:

After clicking on the link icon, a pop-up will appear with two link options. The first option* is set to auto-order a background screen upon candidate submission, and the second option will place the candidates completed file into a queue for you to manually review before you confirm or cancel the order.
*Note: you are responsible for any unsolicited submissions and the subsequent charges associated with auto-processing these orders.
If, at any time, you need to reset the previous links that were generated for that position, you can do so by selecting Reset Links: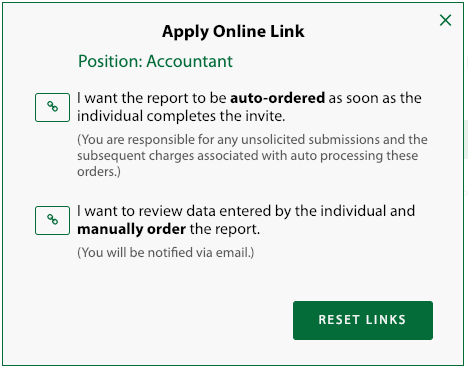 The information and opinions expressed are for educational purposes only and are based 
on current practice, industry related knowledge and business expertise. The information
provided shall not be construed as legal advice, express or implied. 

If you have any further questions, or need a product enabled on your account, 
please contact Verified First Client Services for assistance.

Call 844-709-2708 or email clientservices@verifiedfirst.com