Verified First allows you to create "Positions" that are tied to order packages. By creating a position you can automatically select orders that are associated with that position.
Public links provide an efficient way to automatically order screens, which can be displayed on your website or in an email template, can be tied to individual positions.
Public links can be set to either 1) Auto Order upon applicant completion*, or 2) Manual Order (you are notified via email).
*Please be aware if you select "Auto Order" you should protect the link from unwarranted completions since you will automatically be charged for an order once a candidate fills out the form.
In order to add positions, you'll need to have the "Manage Account Settings" permission.
To add a Position, click the Gear icon in the top right corner of the portal.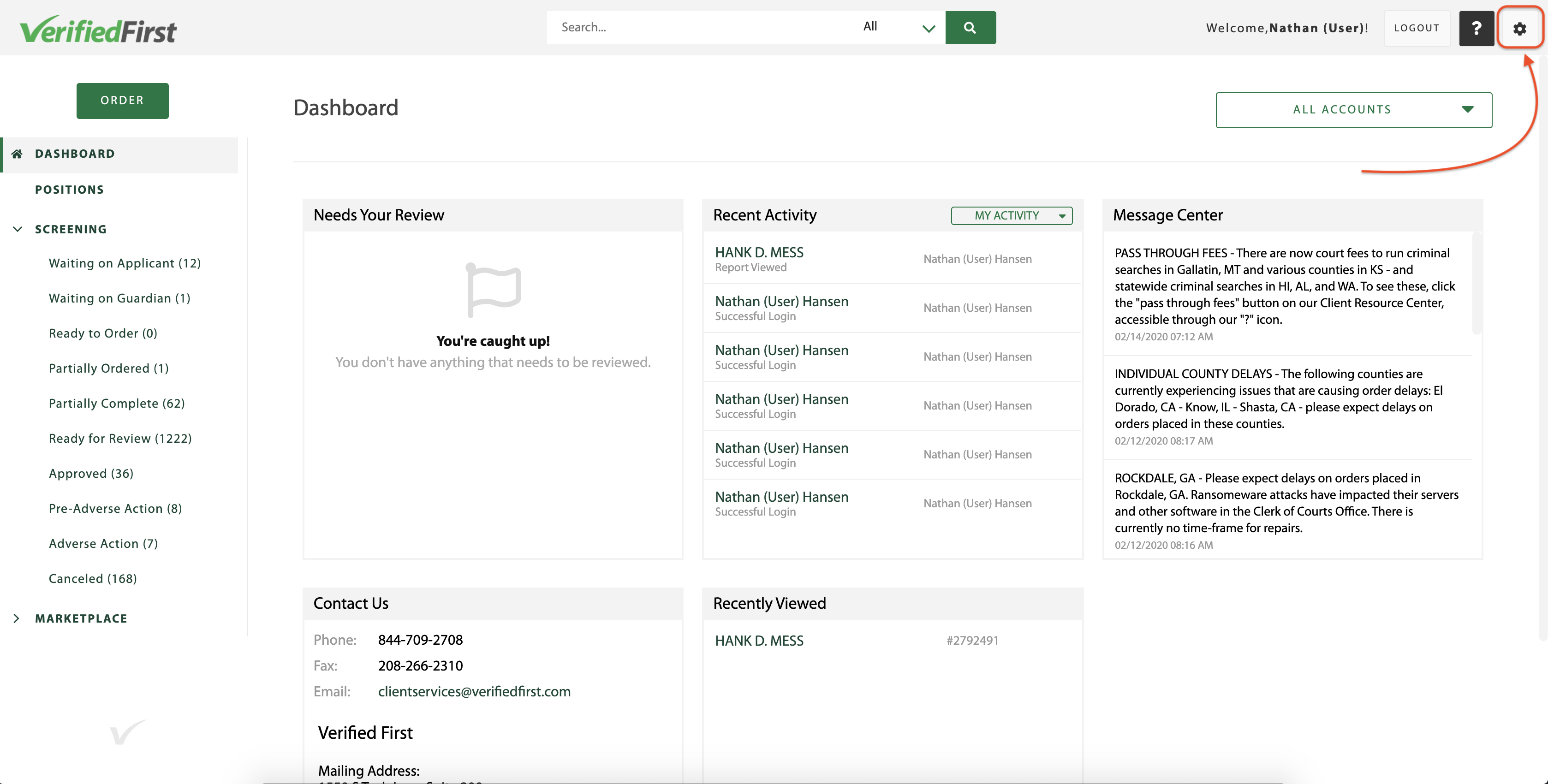 Click on the "Company Configs" tab, select "Positions", and click "Add New Position".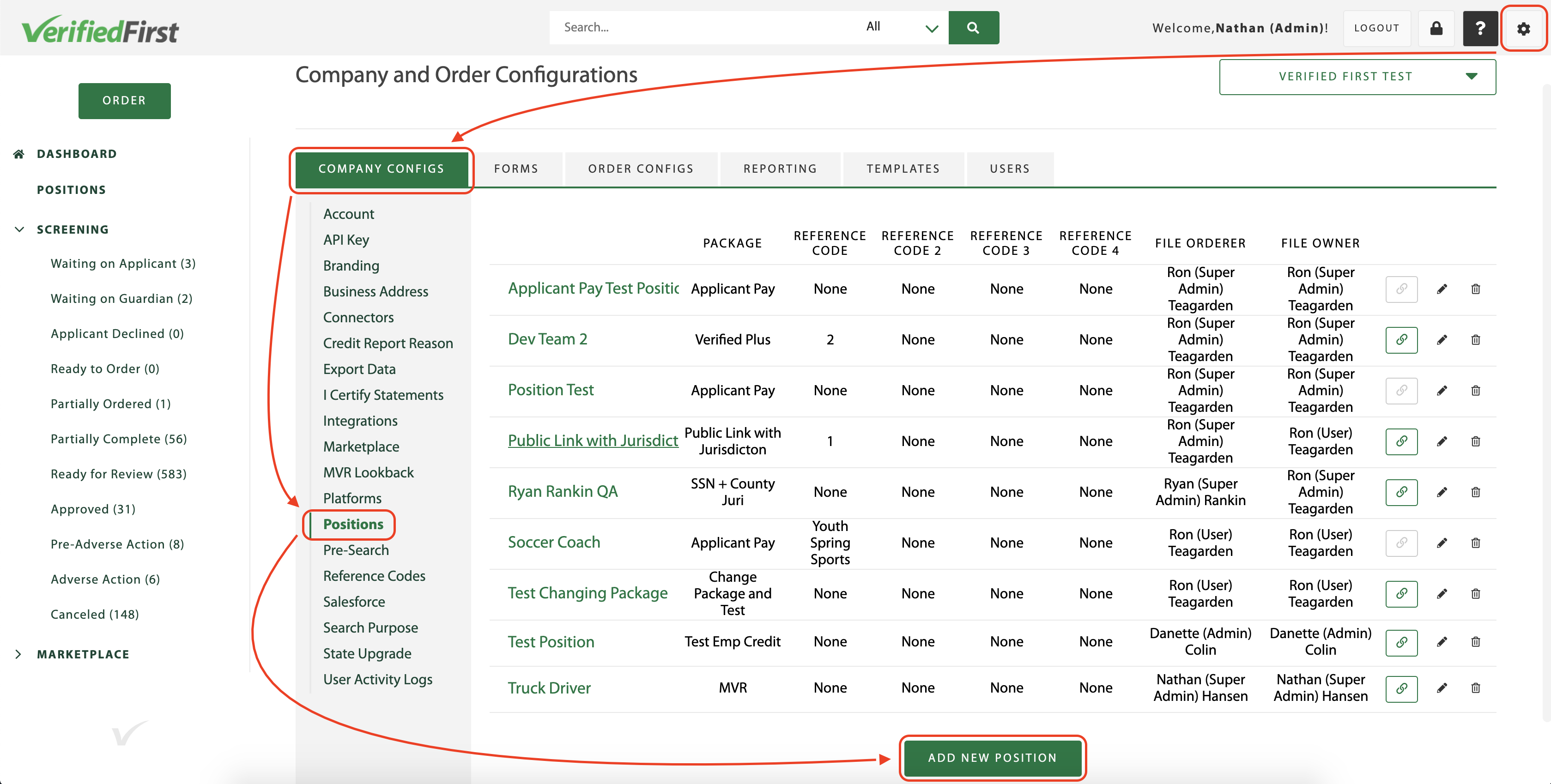 Fill out the Position Name, Package, Reason for Employment Credit Report, Search Purpose, Reference Code(s), File Orderer and File Owner. Once the correct information has been entered, click Add.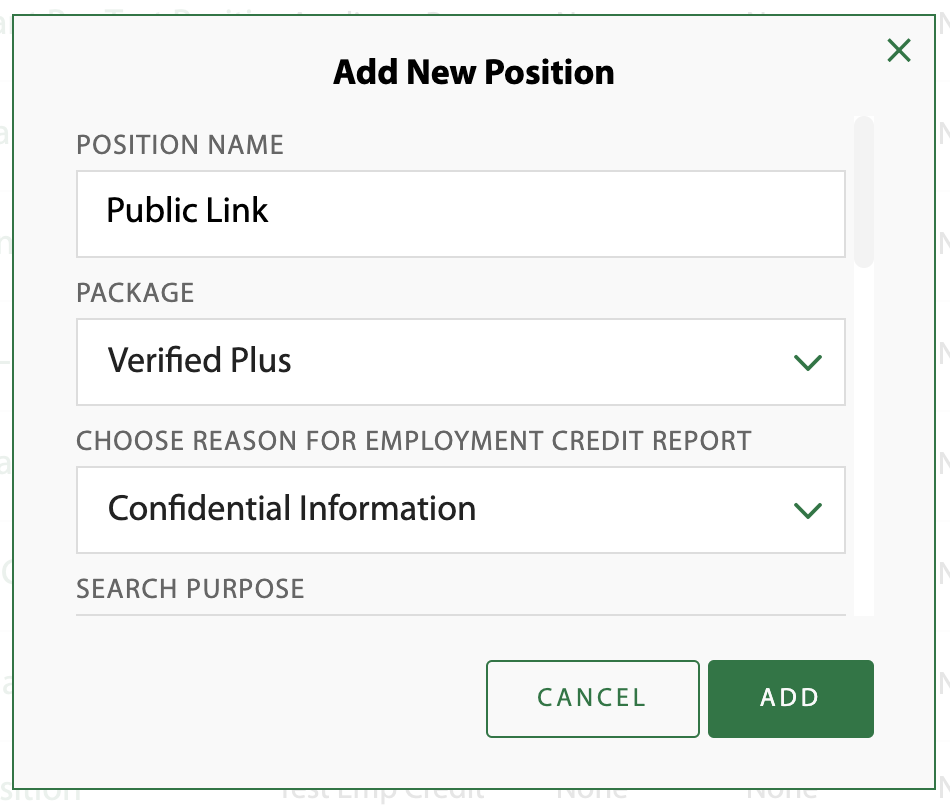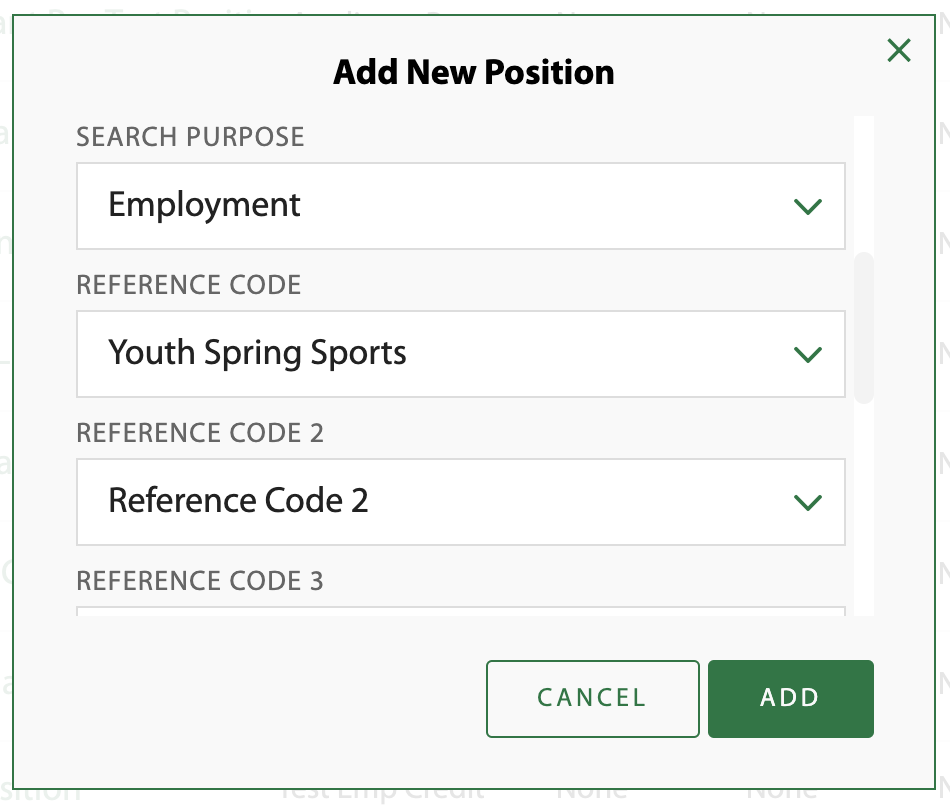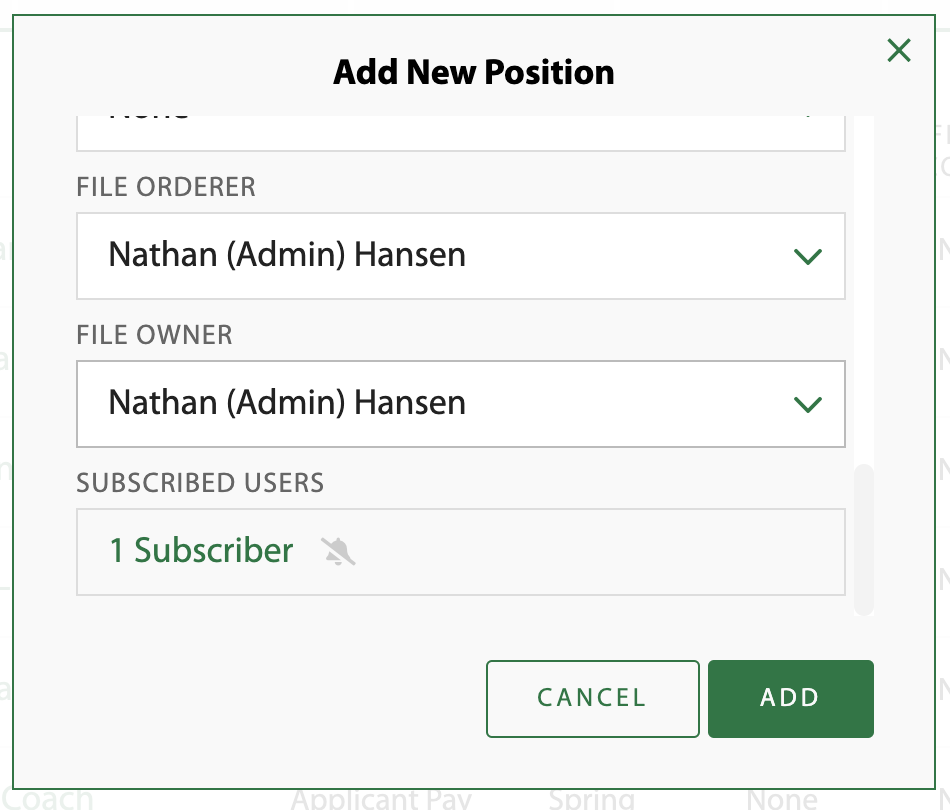 Once a Position is created, you can edit or delete the position, or use the Link icon to copy a Public Link for use on your website.

To create a Public Link, click on the Link icon on the Positions menu.

After clicking on the link icon, a popup will appear with two link options. The first option* is set to auto-order a background screen upon candidate submission, and the second option will place the candidates completed file into a queue for you to manually review before you confirm or cancel the order.
*Note: you are responsible for any unsolicited submissions and the subsequent charges associated with auto-processing these orders.
You can reset the link and generate new links by selecting Reset Links.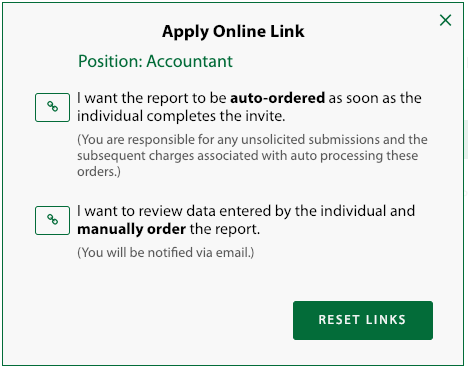 Additionally, you can quickly view and edit your existing Positions by clicking "Positions" on the Dashboard.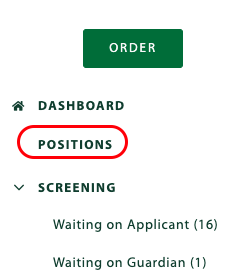 Once the position is created, you can also select it when placing an order to automatically select the package and products you would like to include on the background screen.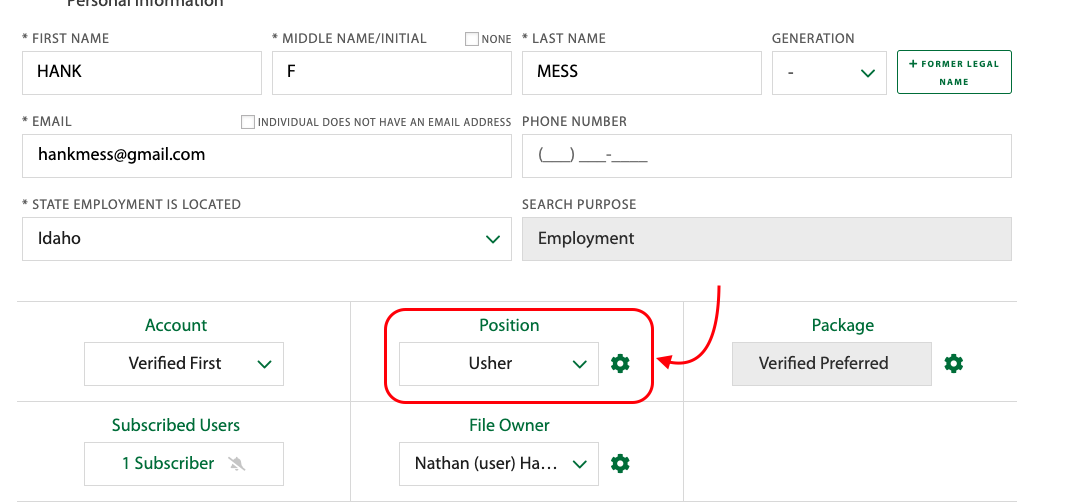 If you have any further questions, or need a product enabled on your account, 
please contact Verified First Client Services for assistance.

Call 844-709-2708 or email ClientServices@VerifiedFirst.com