Problem:
Because multiple users within an organization can place orders in the portal for screens at the same time, sometimes this can lead to accidental duplicate orders being placed on the same candidate.
Solution:
The Verified First portal has customizable functionality, called "Pre-Search" that can help your organization prevent duplicate orders from being placed on a candidate. This setting can be customized for your organization to alert file orderers in the event that either any or all of the criteria are found to be true:
Social Security Number (SSN)

Candidate's Name

Email Address
You can also customize the number of days in the past that you want the system to look at in comparing duplicate orders, as well as select or deselect searching sub-accounts as well (for organizations that have parent and child accounts in the portal).
Currently, the default settings are as follows:
Pre-Search searches the last 30 days for possible duplicate orders

Match on SSN, Name, Email

Results match ALL specified criteria
What this means is if you don't change this setting at all, the system will warn you when you place an order that matches another order that was placed in the last 30 days where the SSN, name, and email address matches the current order you're trying to place.
Want to update these default settings? Let's take a look at how to update this functionality.
Log in to the portal and click on the Gear in the upper right corner of the screen: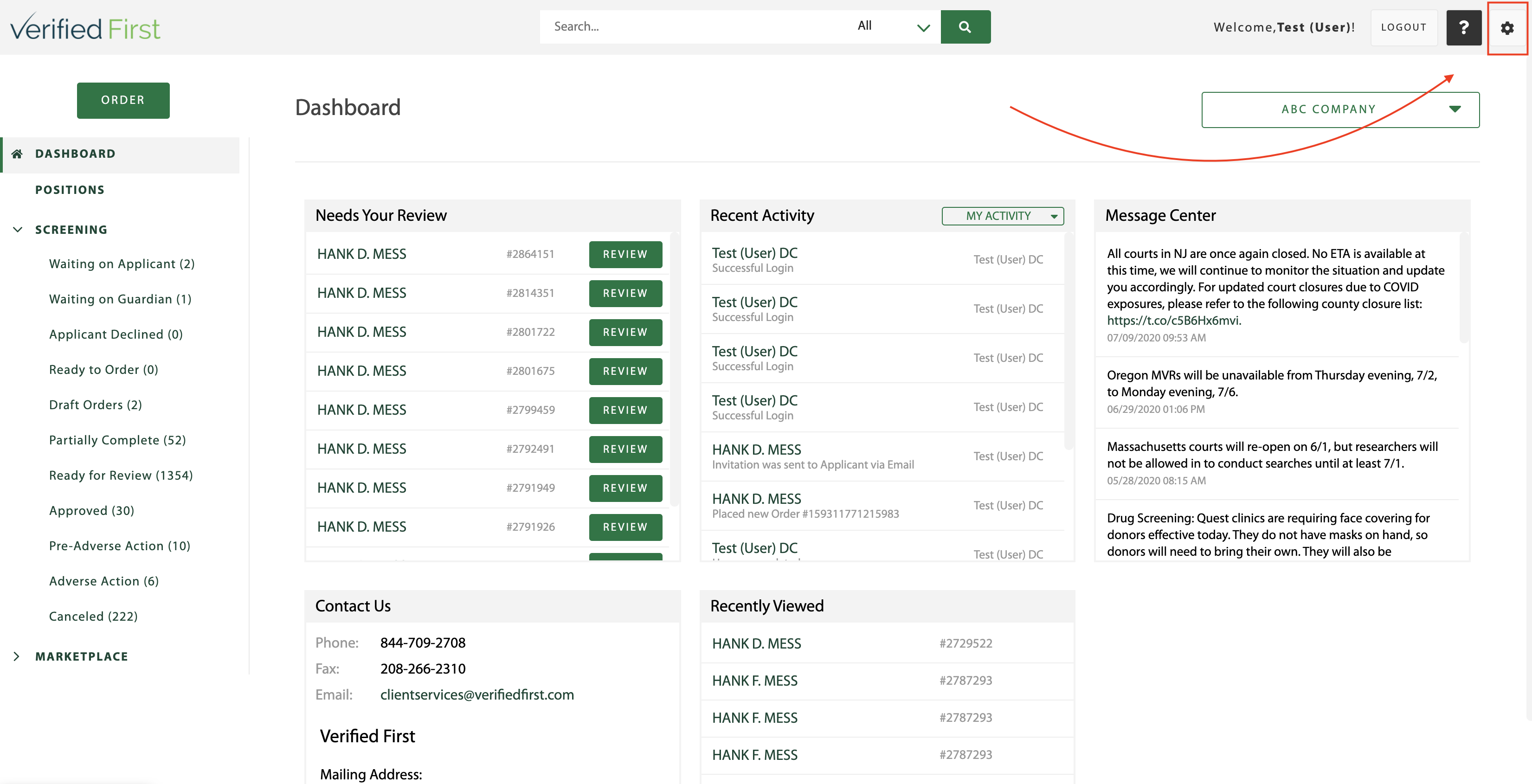 You will already be on the "Company Configs" tab, so click on the sub-menu of "Pre-Search:"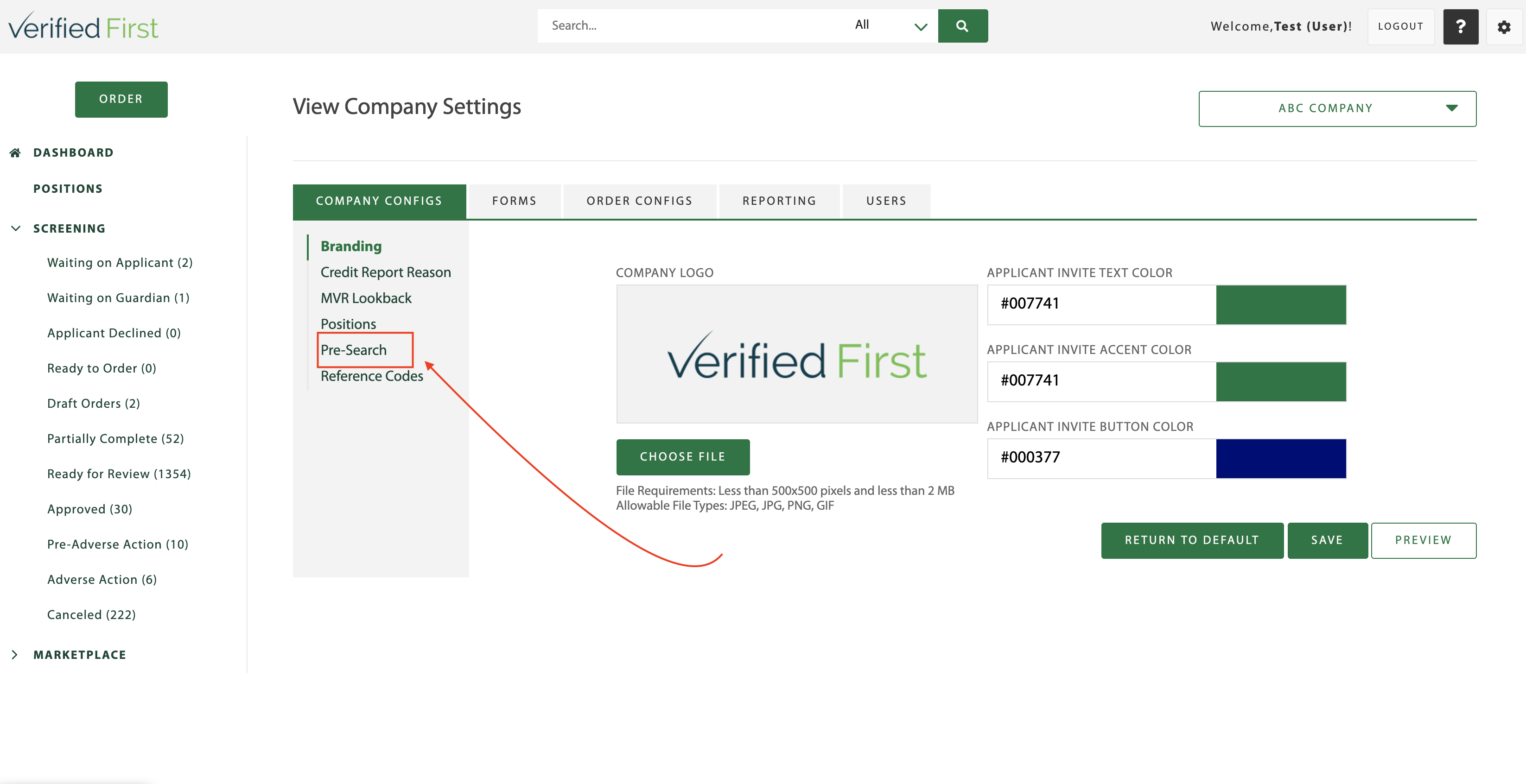 Update each of the settings, as desired and then click "save:"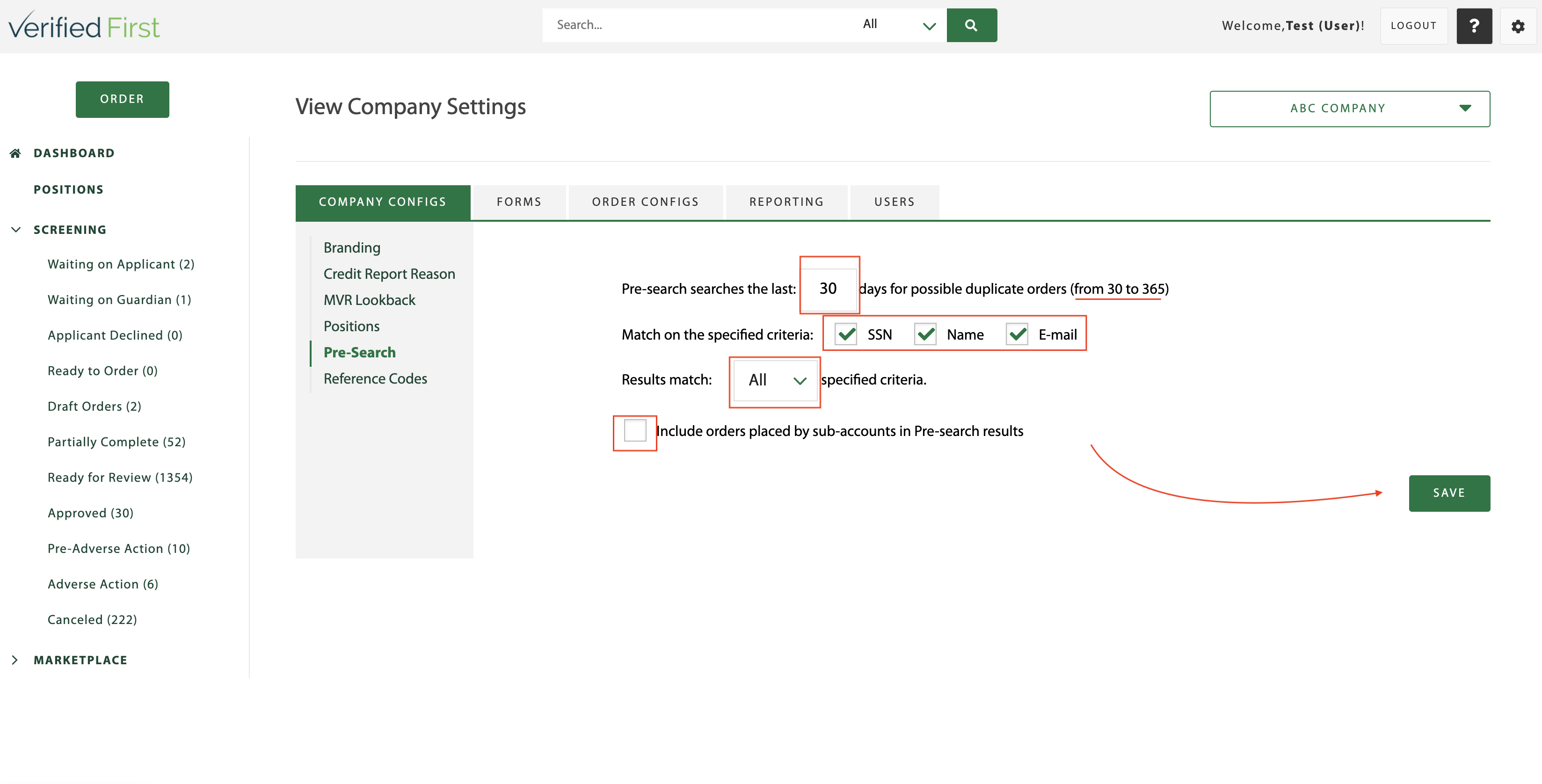 If you select "Any" in the "Results match" drop-down, the system will warn you of possible duplicate orders whenever any of those items checked find a match.
What this means is if you have "Name" checked and "Any" in the drop down, the system will present you the duplicate orders screen every time the name of your new candidate matches any of the previous candidates. So update these settings cautiously and if you find you are encountering the "Prior Order Notice" too frequently, you can always update the settings to be more restrictive.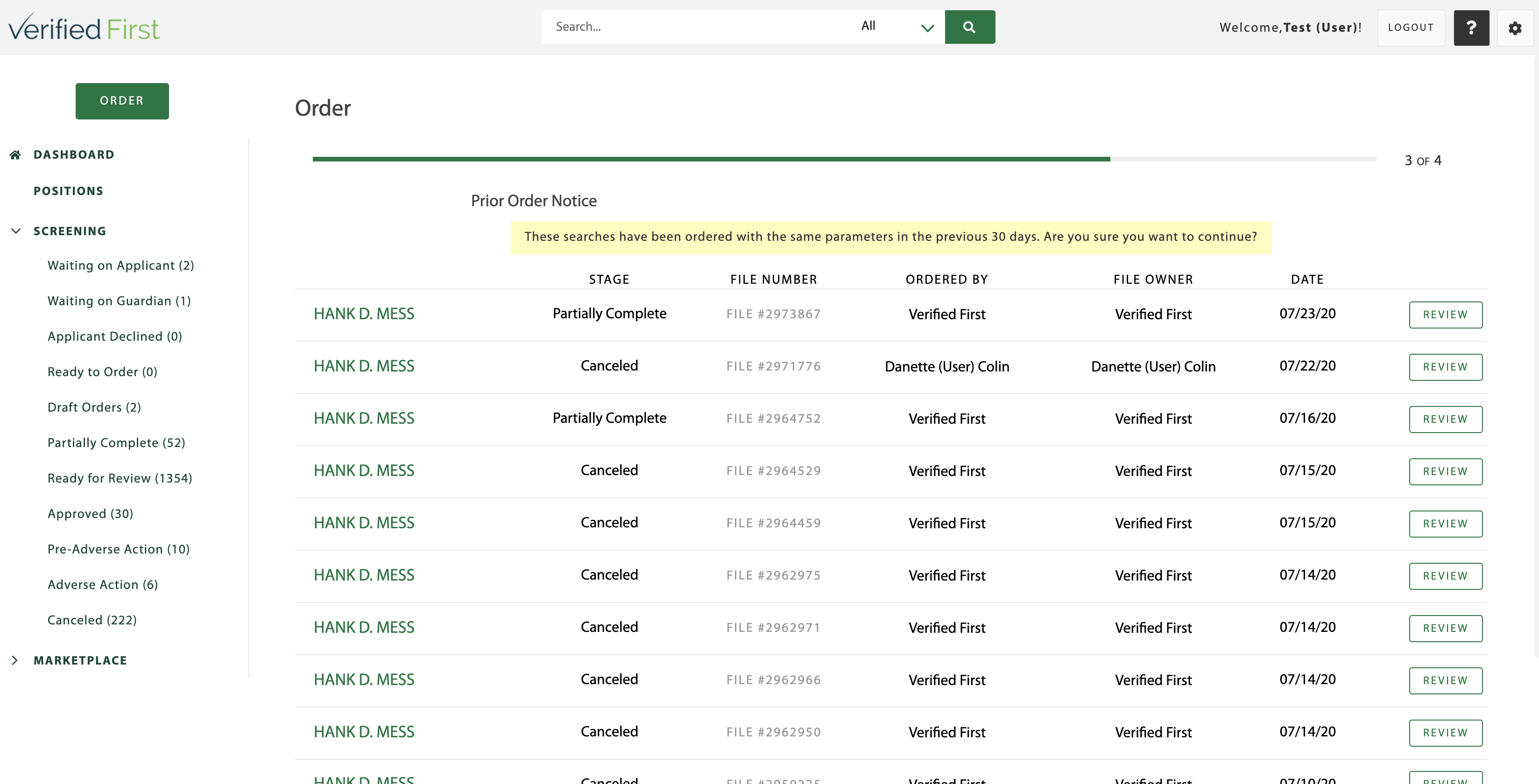 If you have any further questions, or need a product enabled on your account, 
please contact Verified First Client Services for assistance.

Call 844-709-2708 or email ClientServices@VerifiedFirst.com