If you find that you need to re-screen an applicant and order similar searches as the initial order, you can utilize the "Re-Screen Applicant" functionality in the portal so that you don't have to enter all of the applicant's information all over again. This comes in handy if you have an applicant that has changed job or volunteer positions and you need to screen them for their new position, or maybe your company has a policy to re-screen all employees every 6 months.
Note: Files are retained for a maximum of 2 years from the original file date, so if your applicant has not been screened in more than 2 years, you will not be able to perform a re-screen on the applicant, but will instead need to create a new order.
Before placing a re-screen direct order, you will need to have collected all of your candidates' information, including the disclosures and signed authorization forms. Additionally, you have the option of initiating the re-screen in the portal and sending it to the applicant via applicant invite so they can electronically sign the disclosures and authorization forms.
To re-screen an applicant, you will start by logging in to the Verified First portal.
Locate the file of the applicant you would like to re-screen and hover over the "Order Details" carat until you see the list of options drop-down. Then click Re-Screen Applicant: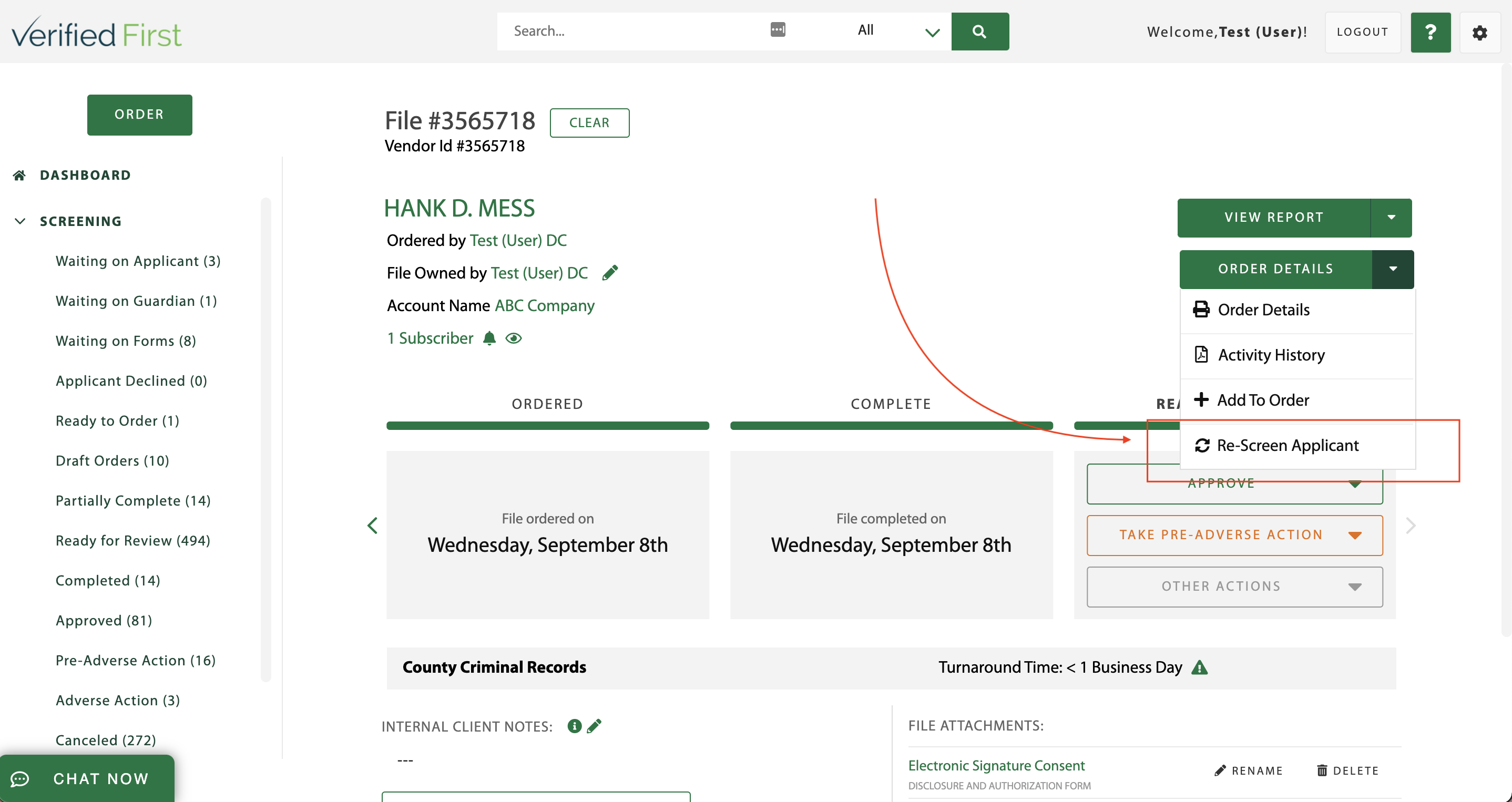 Here you will update any of the applicant's personal information that has changed (email address, phone number, state of employment, search purpose, cost code, etc.):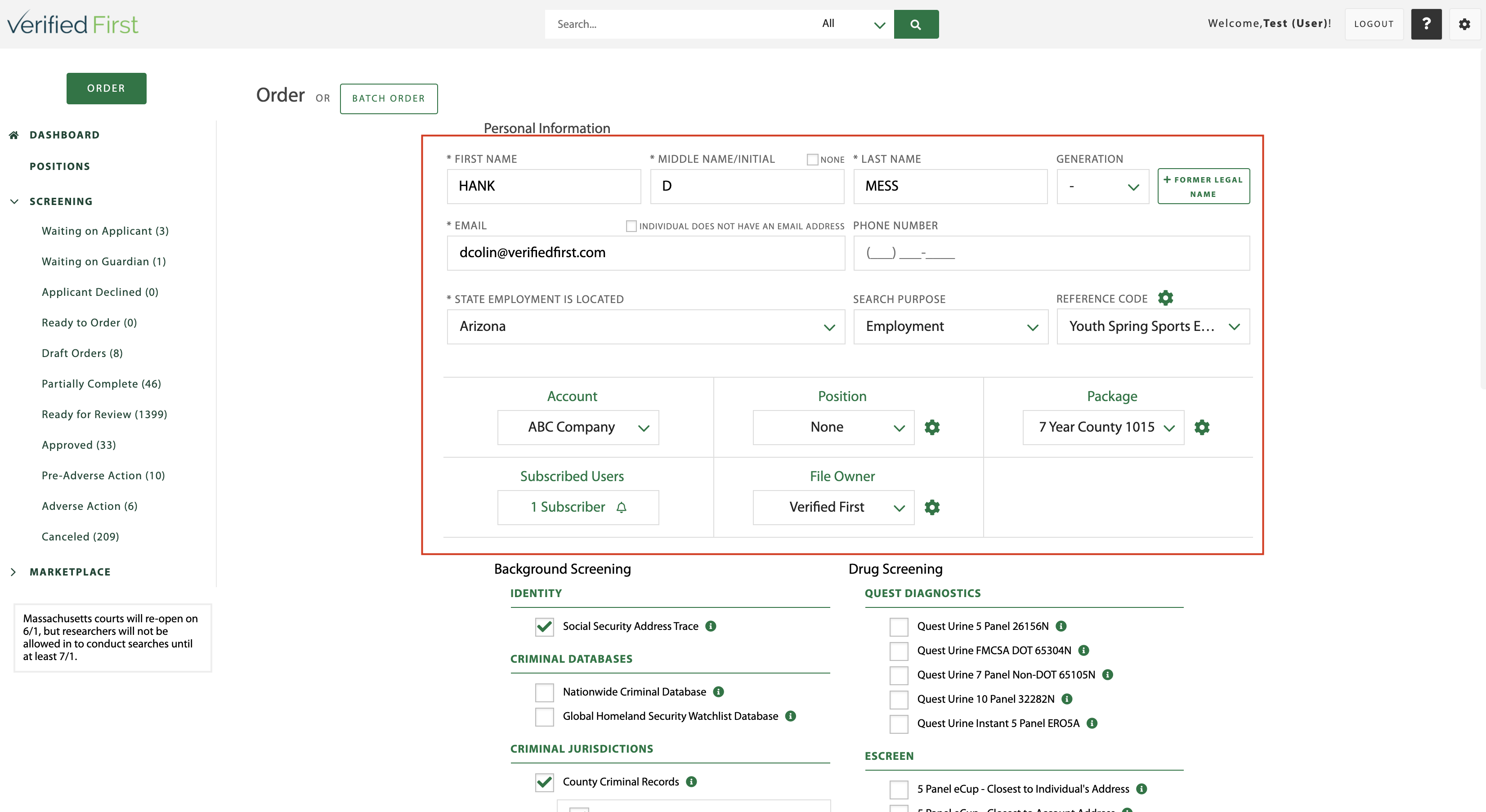 And you will notice that the original products that were ordered on that candidate initially are already checked for you in the products section of the ordering page. You can, however, uncheck any products you don't want to order and add any other products you would like (depending on your level of ordering access). When you have finished updating all appropriate information for the candidate, click Next.
Alternatively, you can select Send Invite if you would rather have the applicant sign and acknowledge the disclosures and authorizations on their own, or if you don't have the updated documents signed by the applicant.
On the next screen you will see the applicant's additional information (such as social security number, date of birth, etc.) and these fields will be masked and uneditable, based on your account settings.
Update any information that has changed and click Next: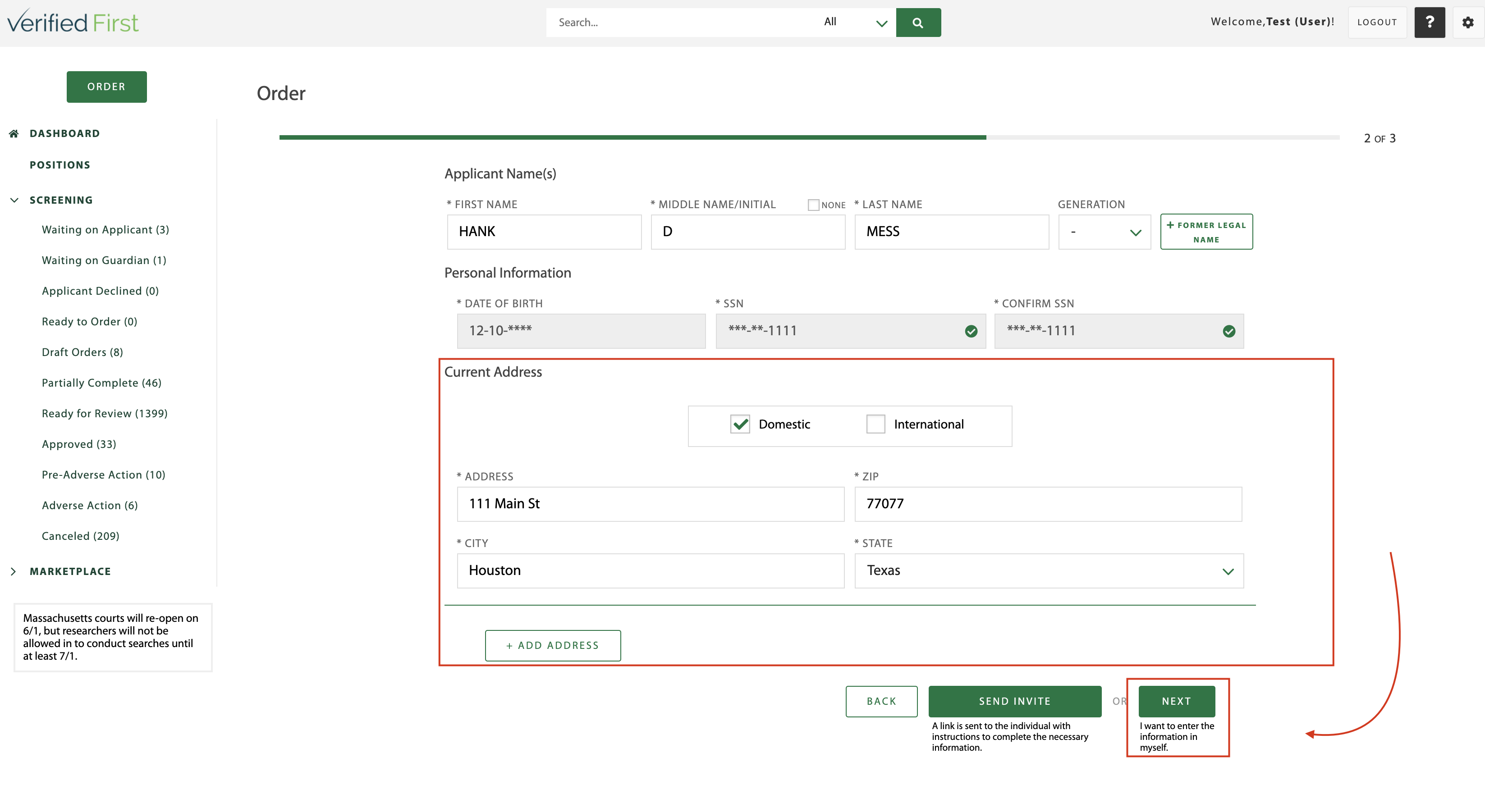 After clicking Next, you must check the box certifying that you have satisfied all the necessary FCRA requirements contained within it: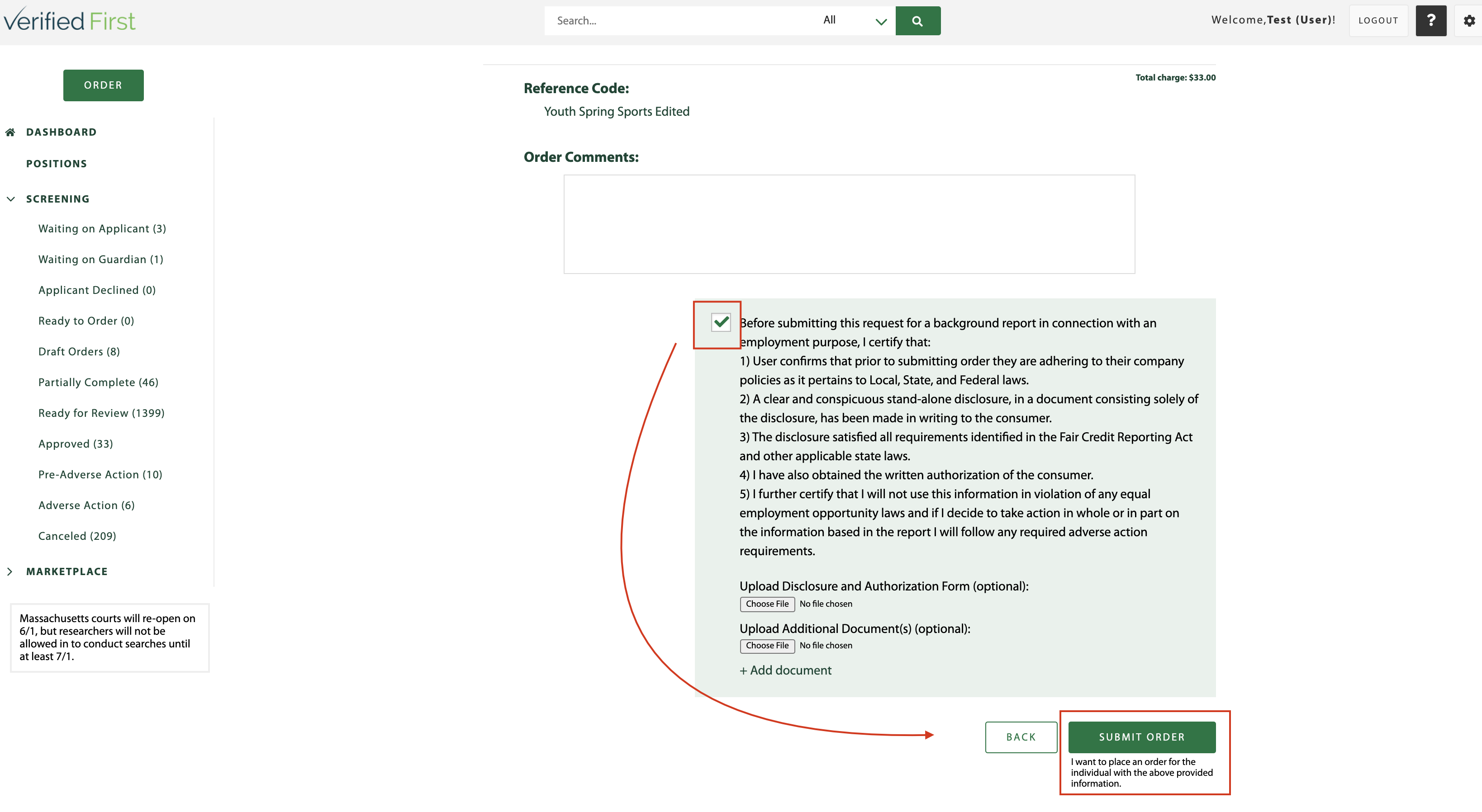 And then click Submit Order.
The page will then refresh and your new file # will be displayed at the top of the file details screen.
Salesforce Integration and Re-Screen
Note: Currently, re-screen orders do not link to the contact record if the initial order for the applicant was made from the Salesforce Integration.
Batch Re-Screening
To learn more about re-screening groups of your employees at once, refer to this article on batch re-screening functionality.
The information and opinions expressed are for educational purposes only and are based 
on current practice, industry related knowledge and business expertise. The information
provided shall not be construed as legal advice, express or implied. 

If you have any further questions, or need a product enabled on your account, 
please contact Verified First Client Services for assistance.

Call 844-709-2708 or email ClientServices@VerifiedFirst.com