When you order a background report for employment purposes, you should clearly disclose that you might run a background screen to your candidates. These Disclosure Forms should be presented to candidates as a stand-alone document without extraneous language and fine print. When you use our background screening application to send an applicant invite, Verified First provides the candidate with the ability to digitally acknowledge and sign both the Disclosure and Authorization forms.
If you use the direct order method, you will need to give your candidates the Disclosure Form separately. You can upload copies of these signed Disclosure Forms to the portal on the final page of our direct order method.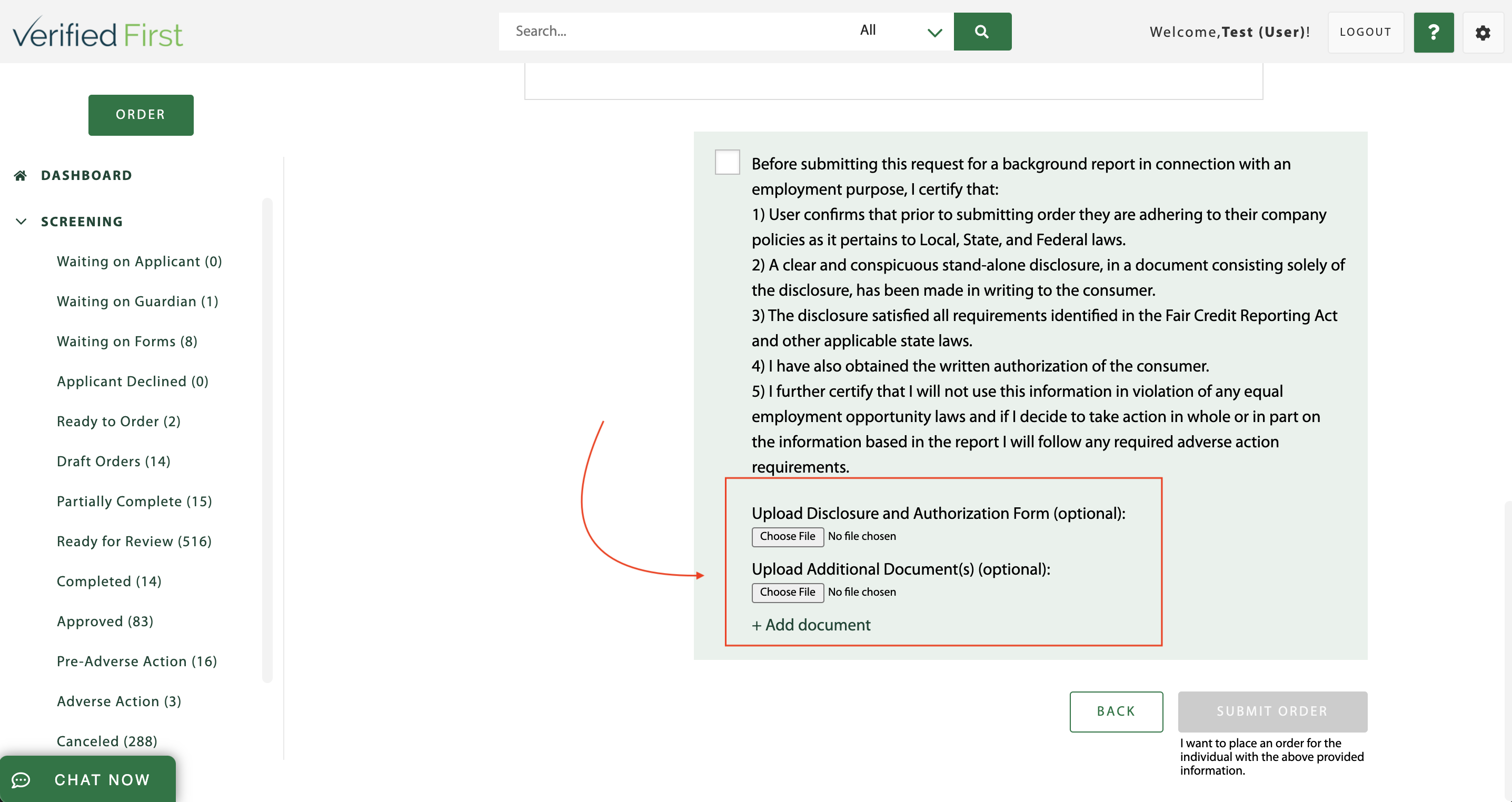 To learn more about Authorization forms, please review this article.
The information and opinions expressed are for educational purposes only and are based 
on current practice, industry related knowledge and business expertise. The information
provided shall not be construed as legal advice, express or implied. 

If you have any further questions, or need a product enabled on your account, 
please contact Verified First Client Services for assistance.

Call 844-709-2708 or email clientservices@verifiedfirst.com