Text message notifications are a feature of our Applicant Invite ordering method that allows you to send the Applicant Invite to a candidate via SMS text; allowing candidates to fill out the same questionnaire on their smartphone or other mobile devices. You always have the option to send invites via email as well.
In order to send an applicant invite via SMS Text, you need to enter the applicant's phone number on the applicant info section: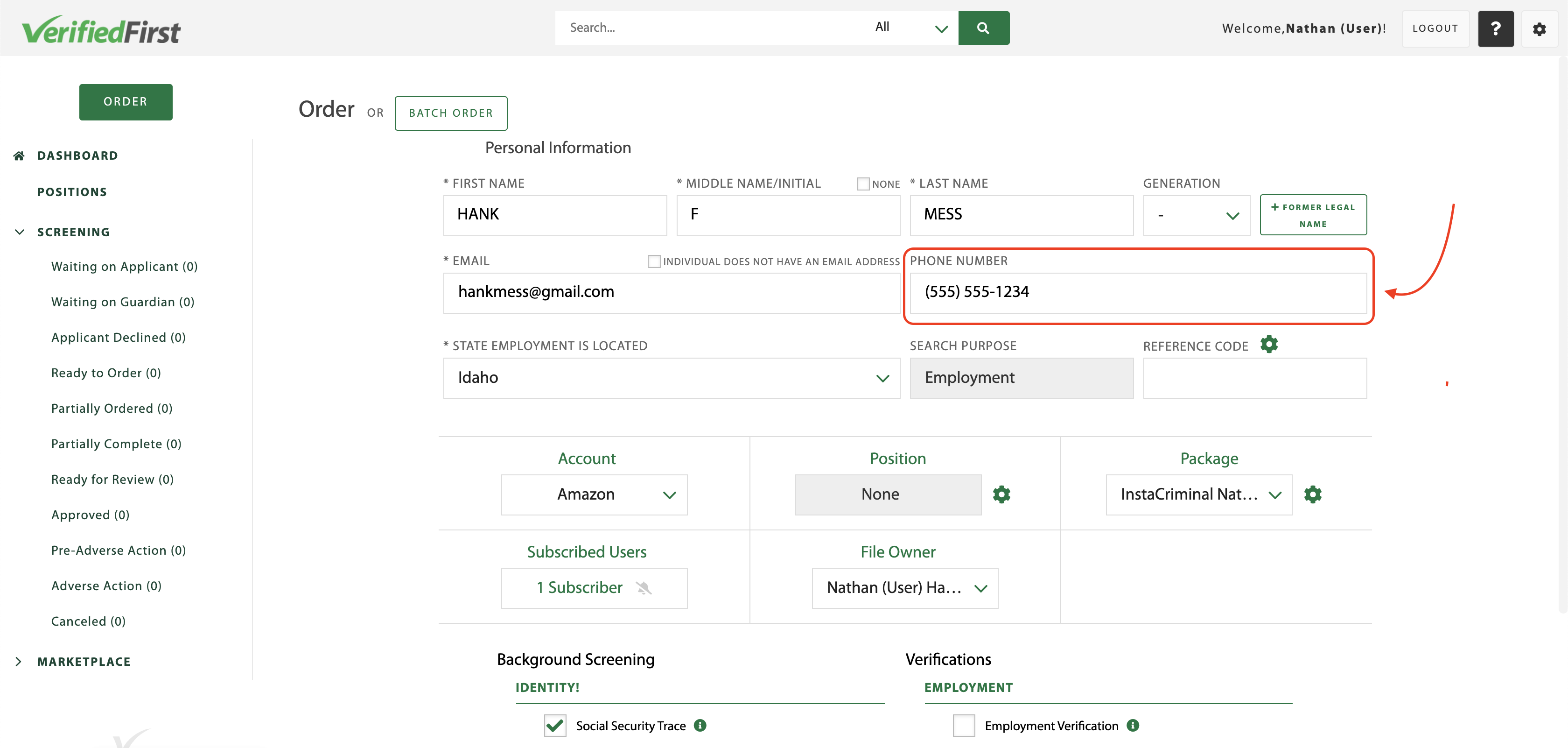 After entering the candidate's information and selecting the correct orders, click the "Send Invite" button at the bottom of the screen.
After clicking send invite, you will be prompted to select the invite delivery method(s). You can select email, SMS/Text, or both.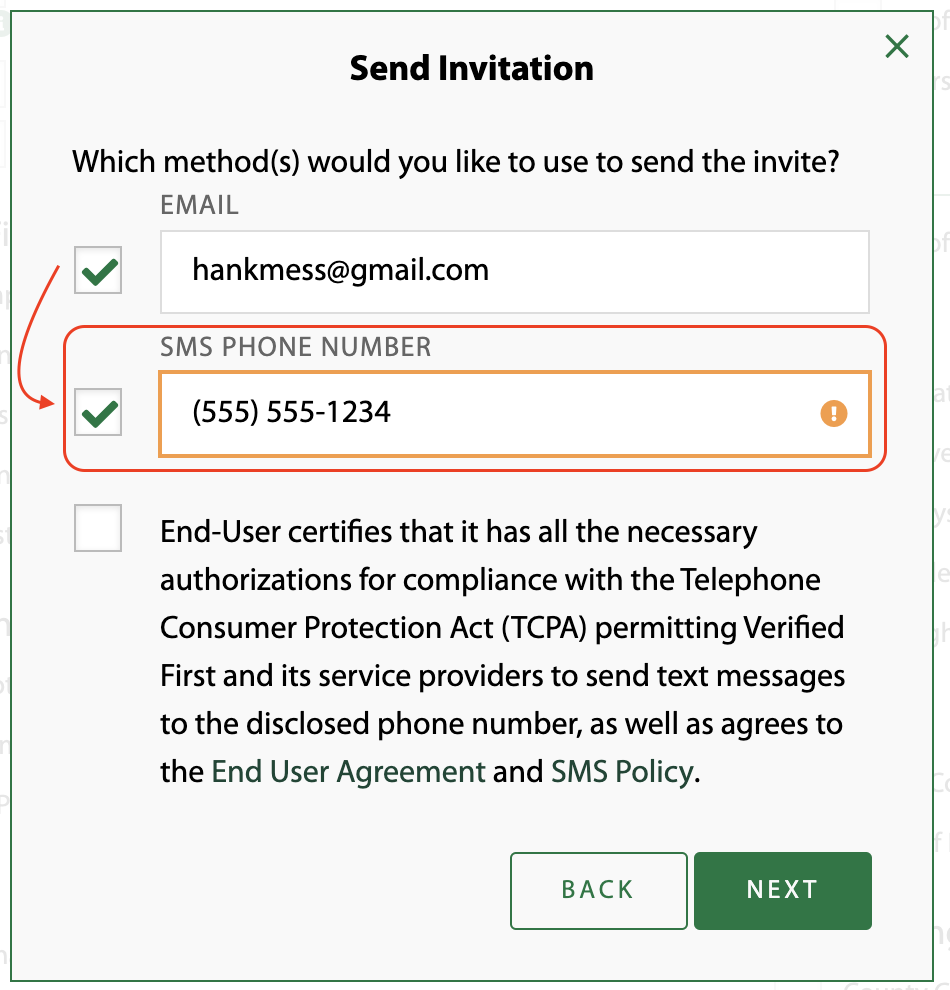 You must certify that you meet the necessary authorizations for compliance with the Telephone Consumer Protection Act (TCPA) to allow Verified First and its service providers to send a text message to the applicant's disclosed phone number.
If the applicant replies "STOP" to Verified First's text messages, we will no longer contact this individual through text. We will then advise the file subscriber(s) to update their consent records.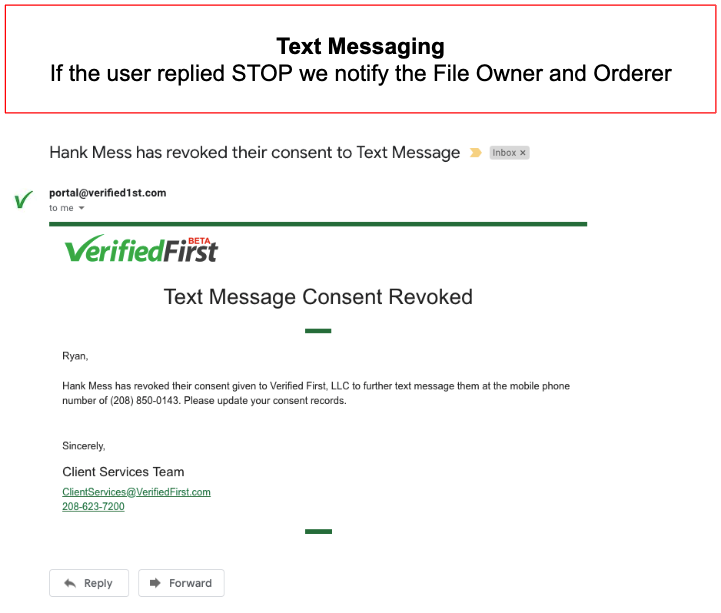 If a candidate misplaces, accidentally deletes, or doesn't receive an email or text message you can resend the invite from the "Waiting on Applicant page," or via the candidate's individual file on the "Orders" tab. You can also withdraw the invite from these pages.
If you would like to change the content of the text messages, contact Verified First to do so.
If you have any further questions, or need a product enabled on your account, 
please contact Verified First Client Services for assistance.

Call 844-709-2708 or email ClientServices@VerifiedFirst.com