Completed reports are available in the Verified First portal for up to two years after the order is placed. If you need to keep copies of reports dated longer than two years, you should download or print them before the two years has passed. Please be advised you will need to store it securely per your Master Service Agreement (MSA) terms.
In order to download, print, or view reports, you'll need the "View Reports" permission.
View Report
To view a completed report, log in to the Verified First Portal and open the completed file.
Select the View Report button: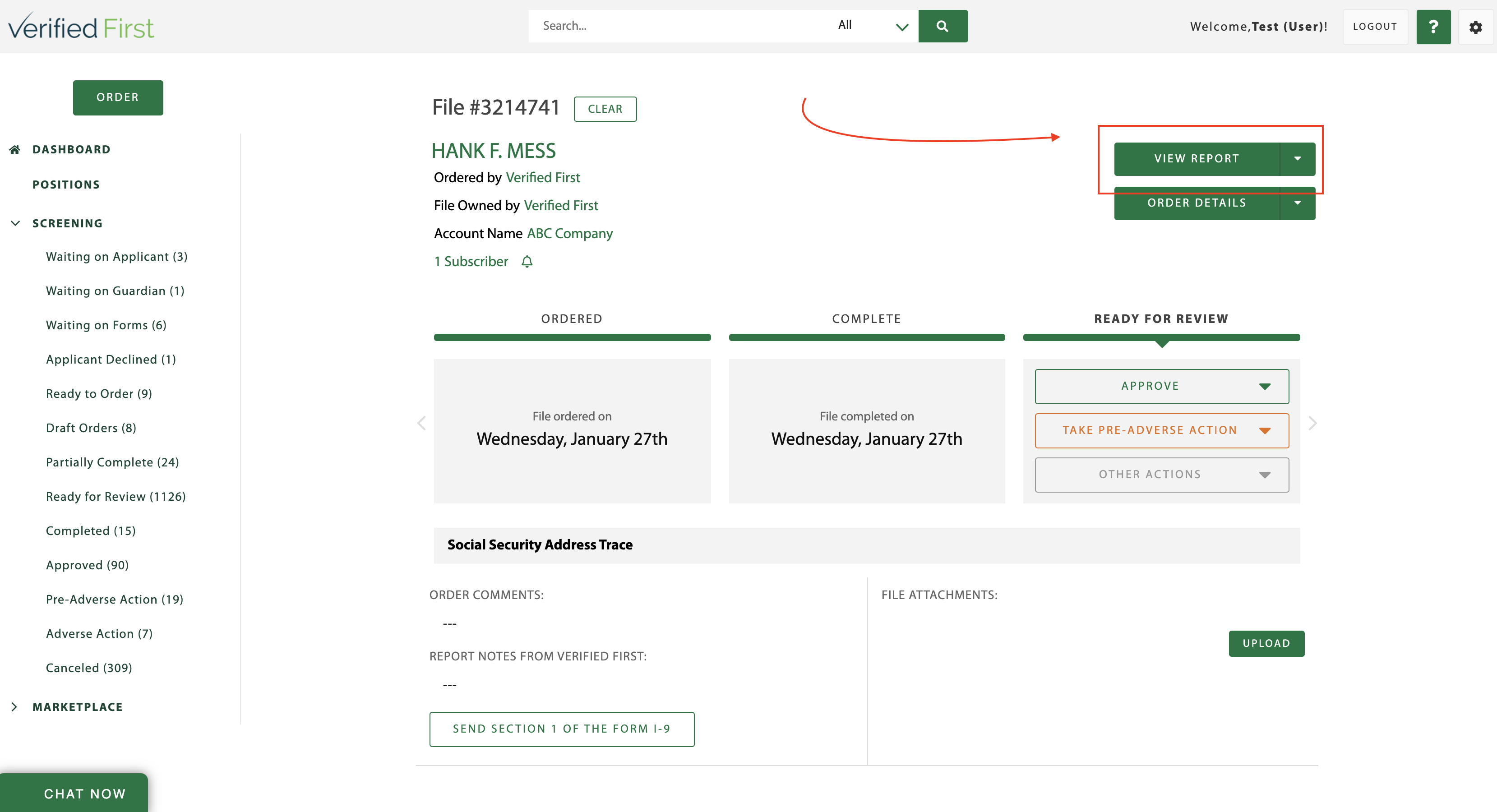 Print or Download Report

Select the down arrow to the right of the "View Report" button and select one of the options presented. You can choose to view/print the PDF report or download the PDF report to your computer: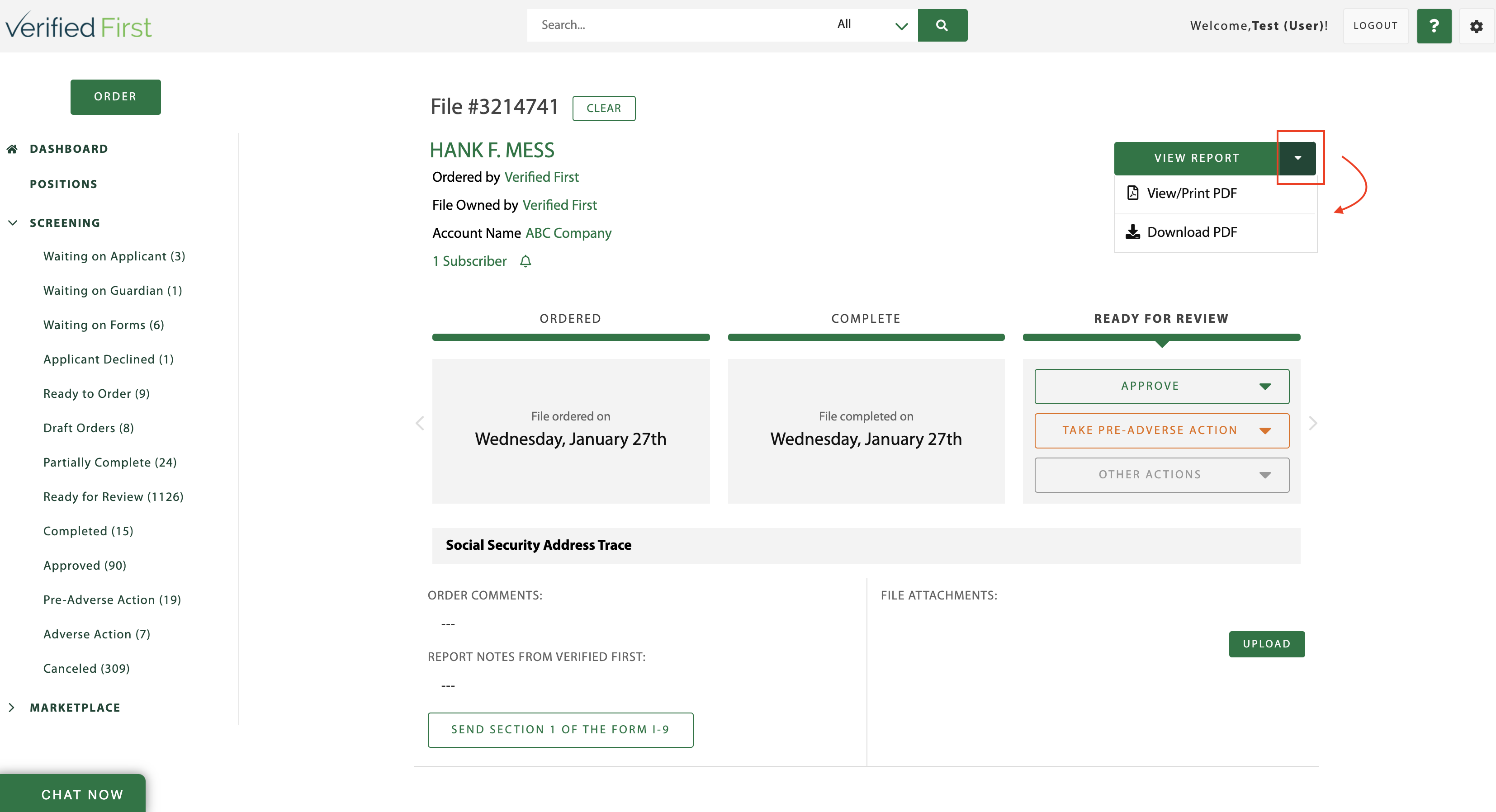 The information and opinions expressed are for educational purposes only and are based 
on current practice, industry related knowledge and business expertise. The information
provided shall not be construed as legal advice, express or implied. 

If you have any further questions, or need a product enabled on your account, 
please contact Verified First Client Services for assistance.

Call 844-709-2708 or email ClientServices@VerifiedFirst.com