Users who need to see all files they have withdrawn can easily filter for this.
Let's take a look at how to build this report.
Log in to the portal. Click on the gear icon, then the reporting tab. Select the orders reporting sub-menu (if not already selected):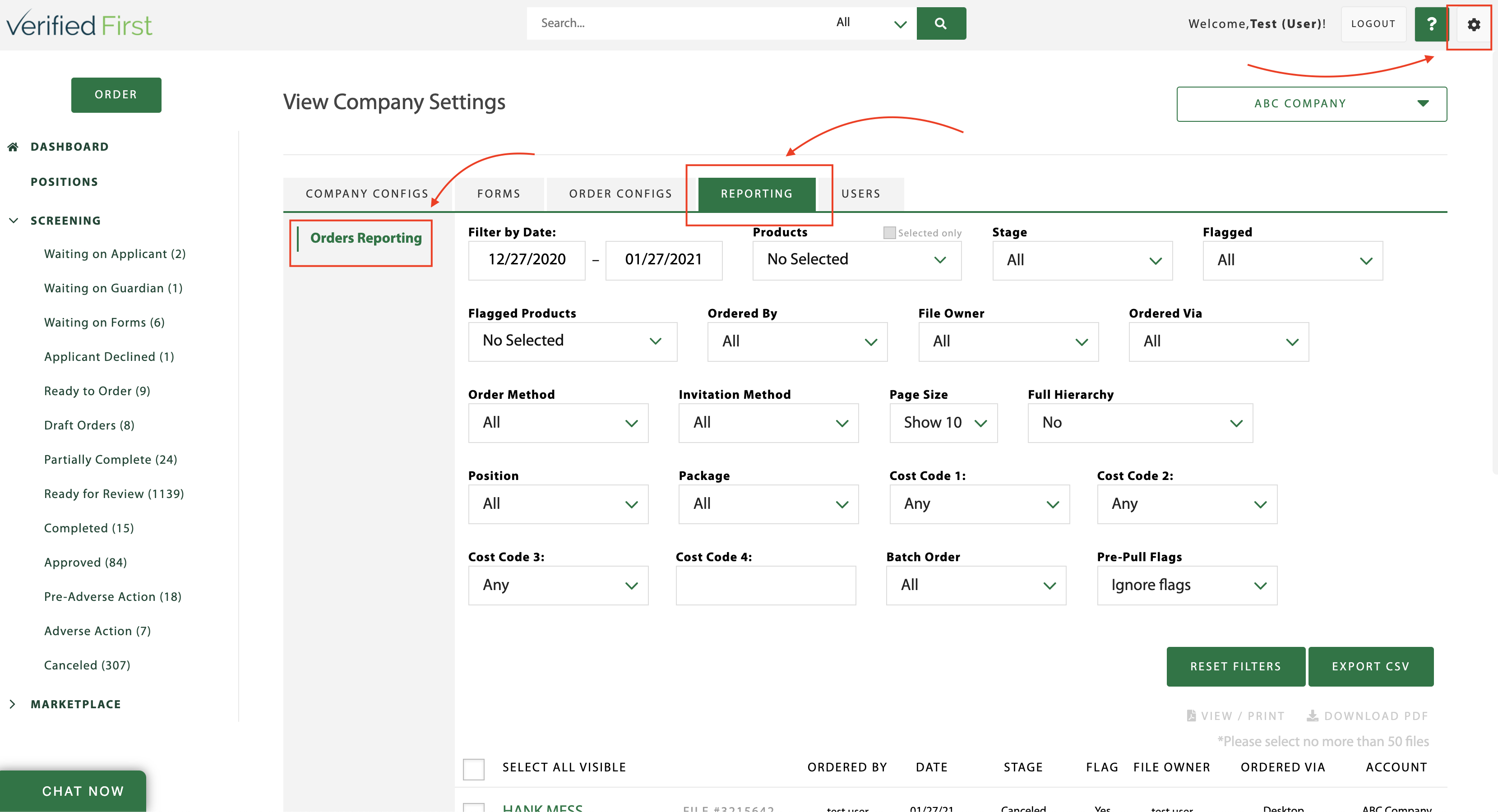 Select "Waiting on Applicant" in the Stage drop-down: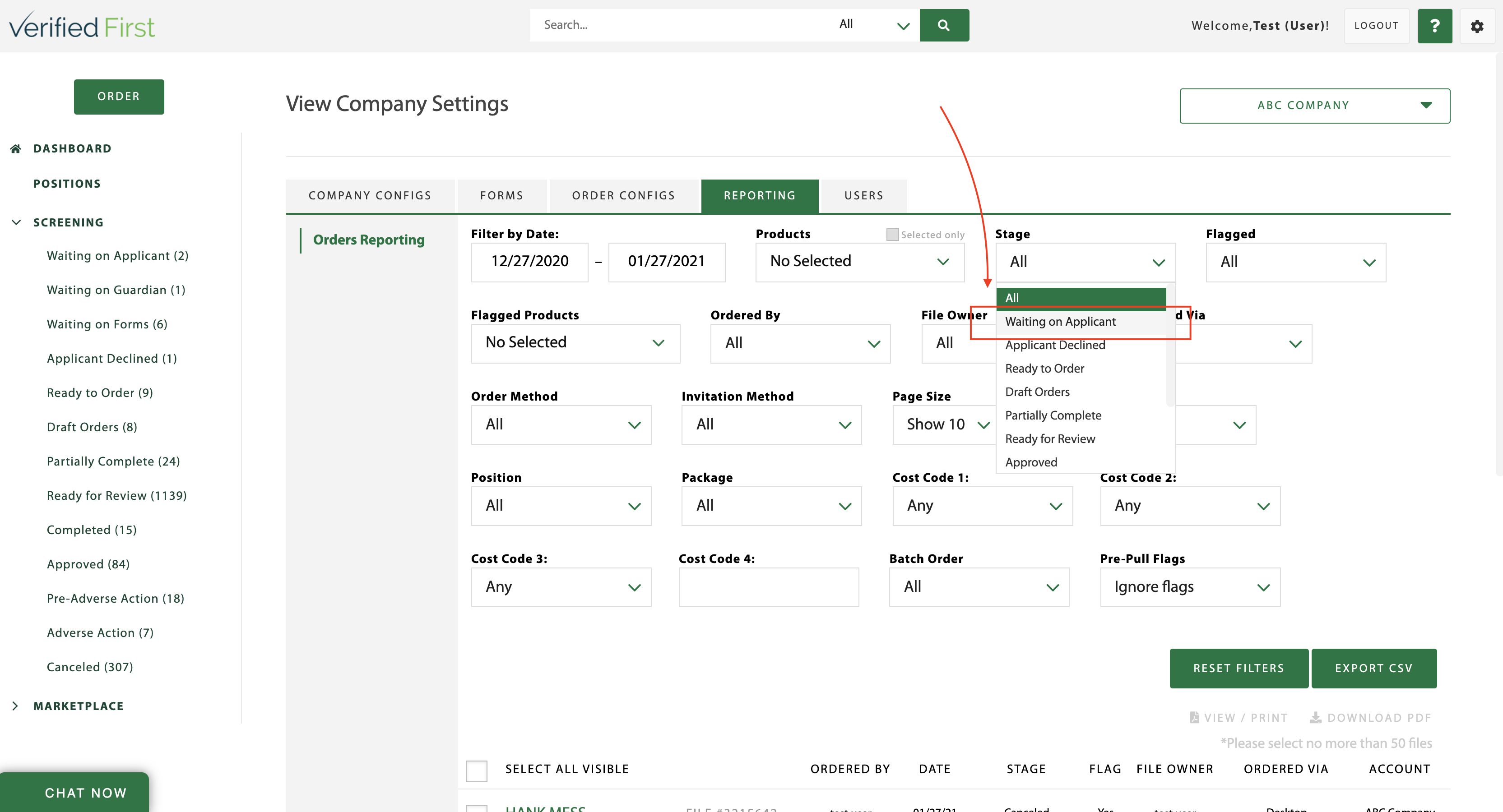 Then select "Yes" in the Archived drop-down: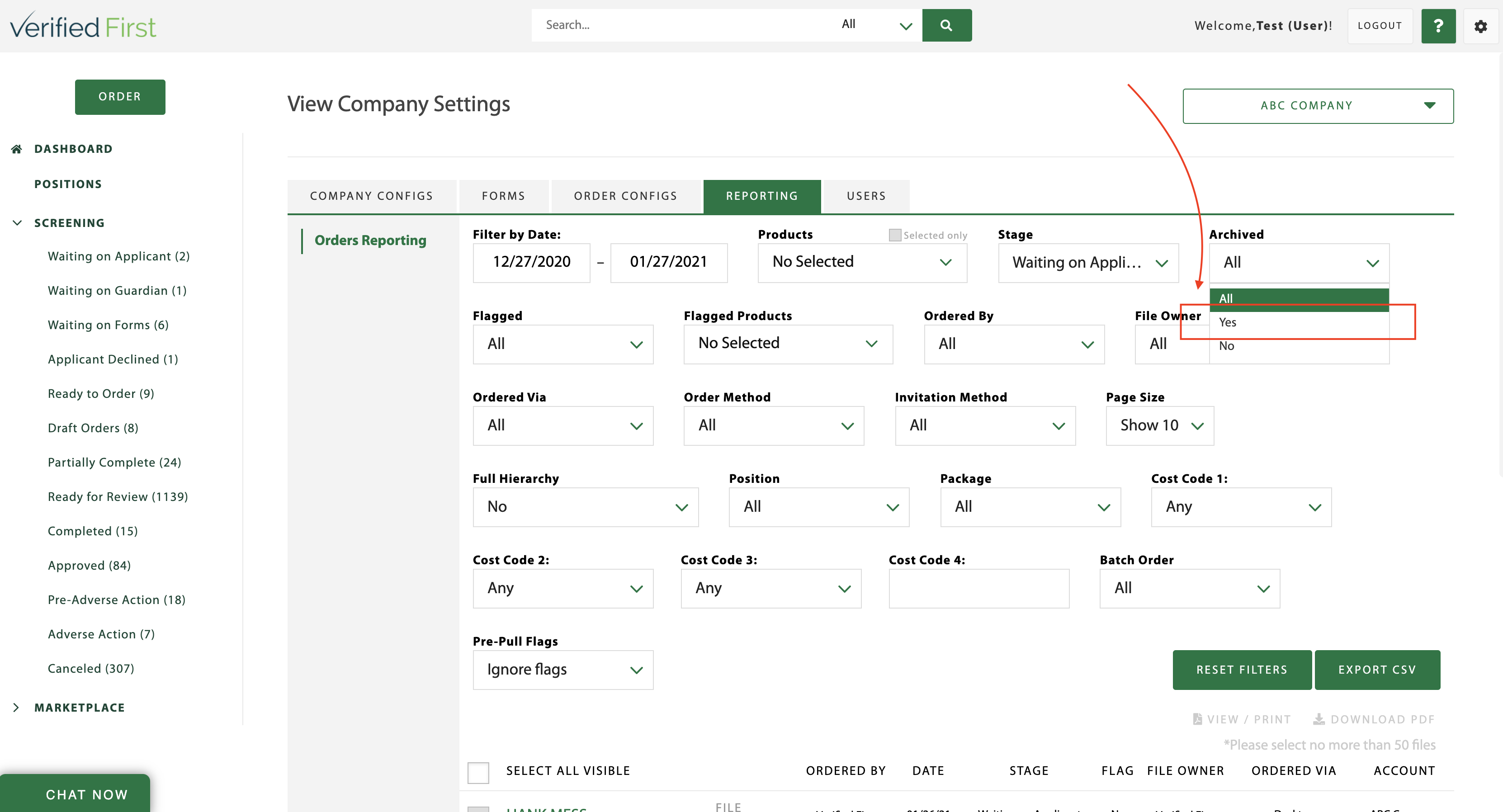 If your company has different levels of parent and children accounts, you can view the entire hierarchy of withdrawn files (as long as you have the proper permissions) for all levels of your company by selecting "Yes" in the Full Hierarchy drop-down: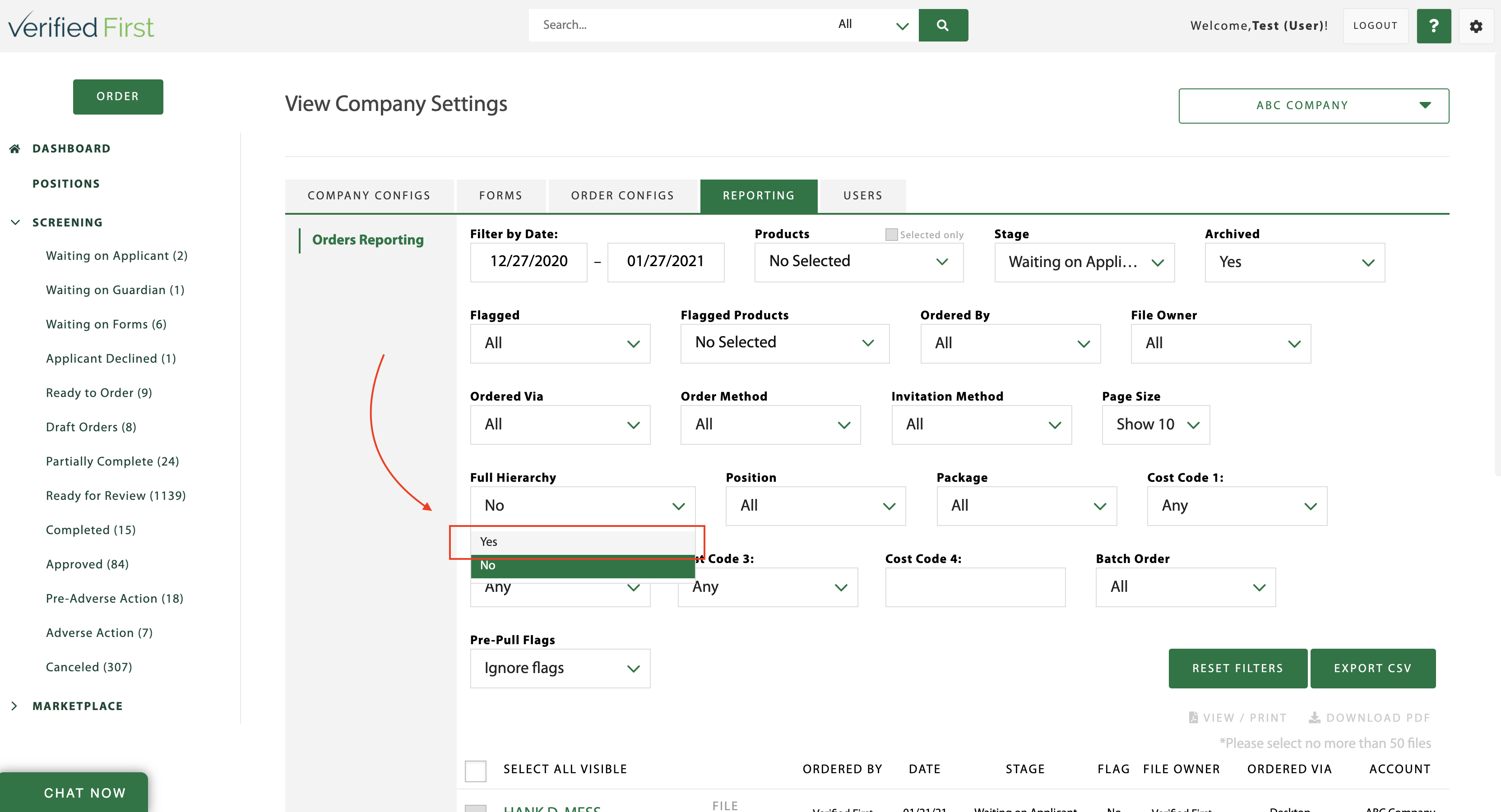 From here, you can export and download the list of files that are generated.
The information and opinions expressed are for educational purposes only and are based 
on current practice, industry related knowledge and business expertise. The information
provided shall not be construed as legal advice, express or implied. 

If you have any further questions, or need a product enabled on your account, 
please contact Verified First Client Services for assistance.

Call 844-709-2708 or email clientservices@verifiedfirst.com