Verified First allows its users to export report data to keep for their own records. In order to export data, users must have the "Export Data" permission. Only users that have the "Manage Account Settings" permission are permitted to give other users the "Export Data" permission.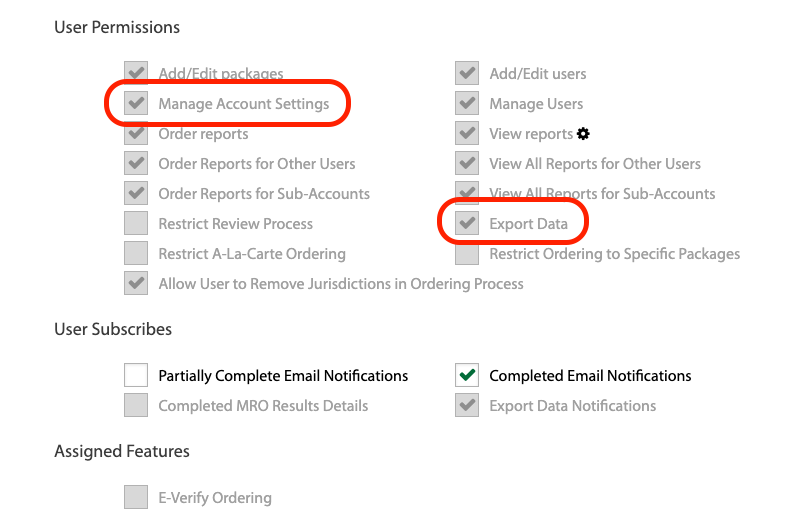 Report data cannot be exported until 90 days after the order was placed, this is because orders can be modified up to 90 days after the original order date.
To export data, begin by clicking on the Settings gear at the top right corner of the portal.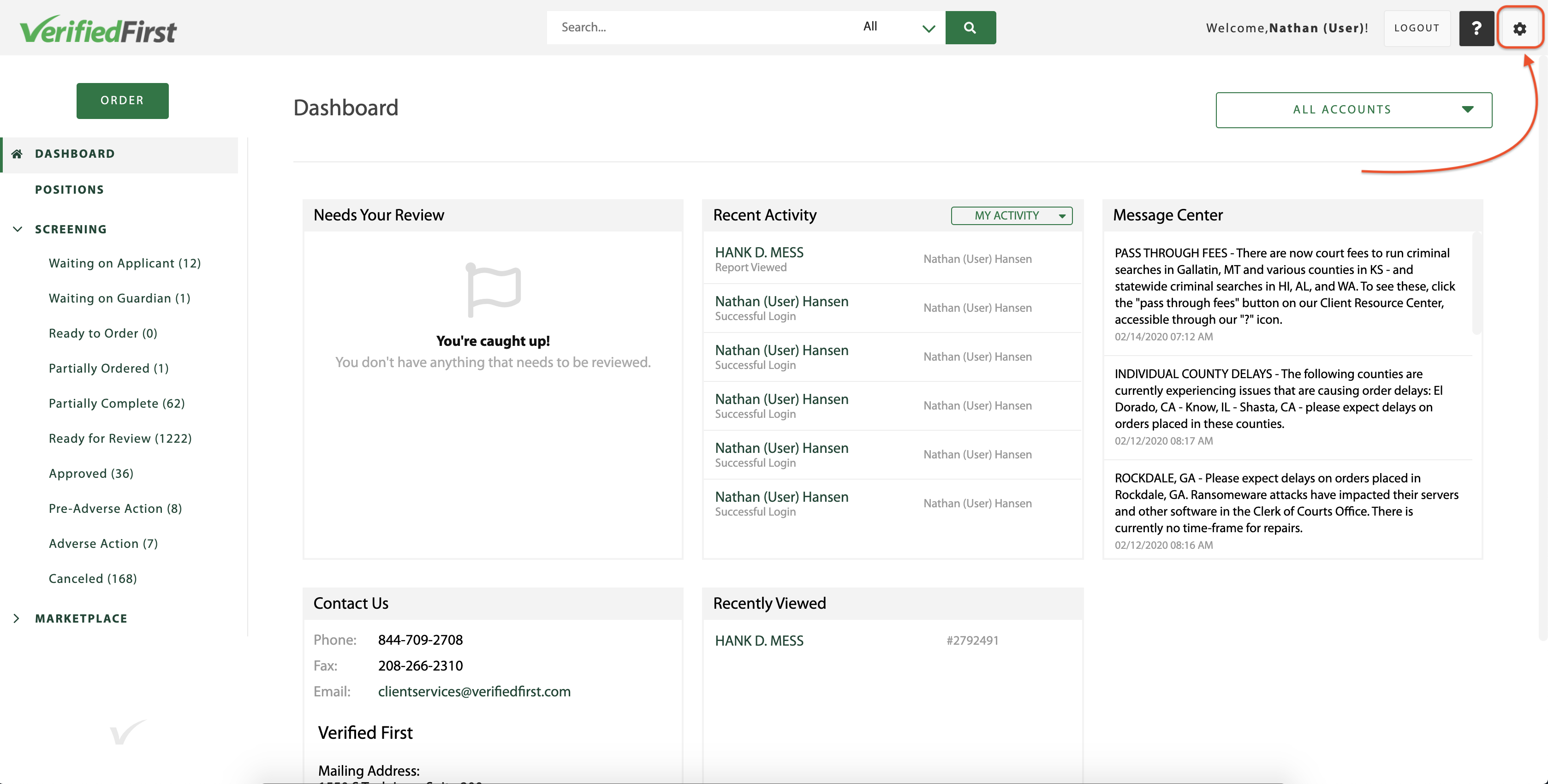 Click "Company Configs", then Export Data.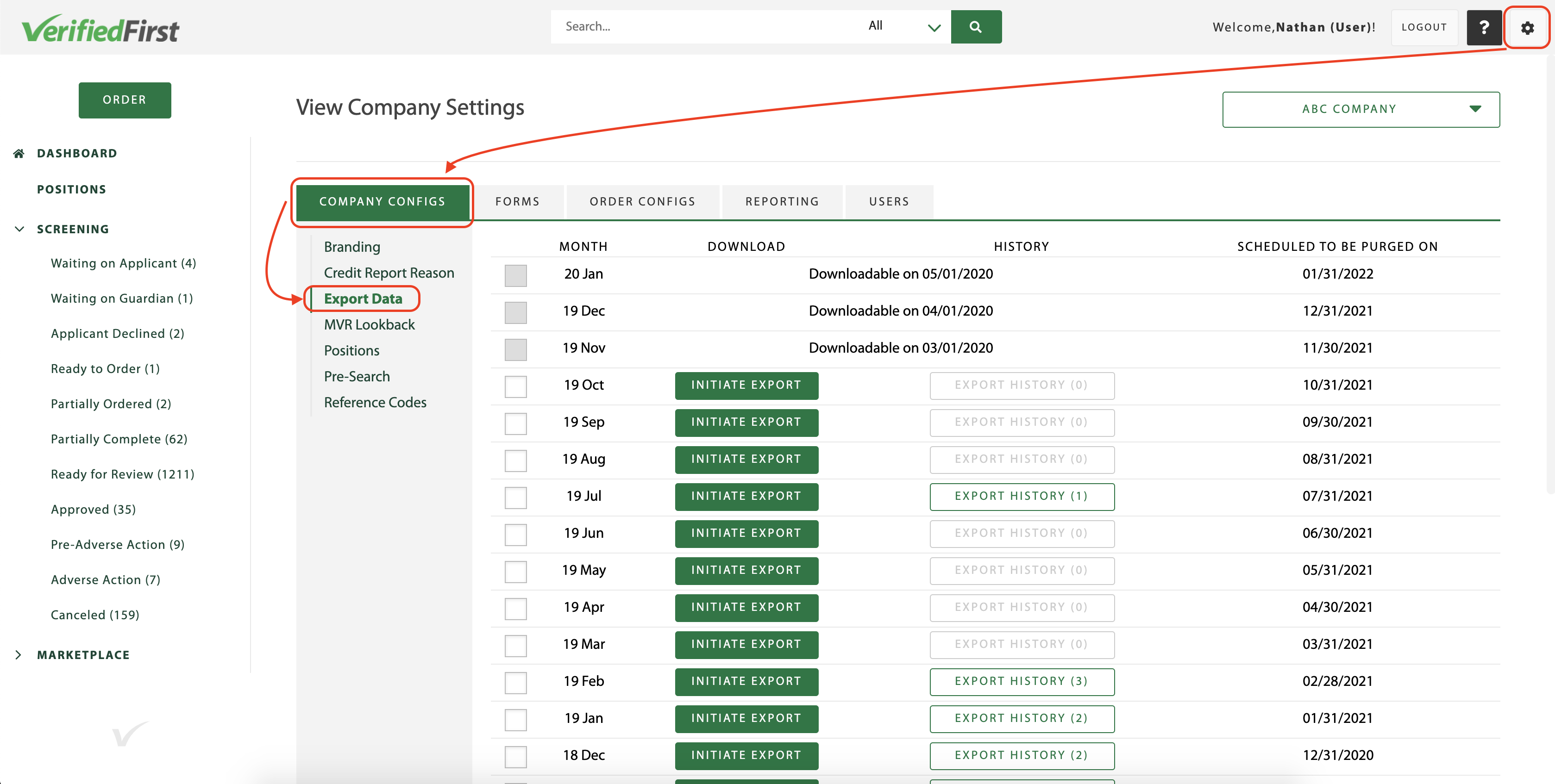 You can select/check one or more reports to export at once and then click "Export Select" at the bottom of the screen.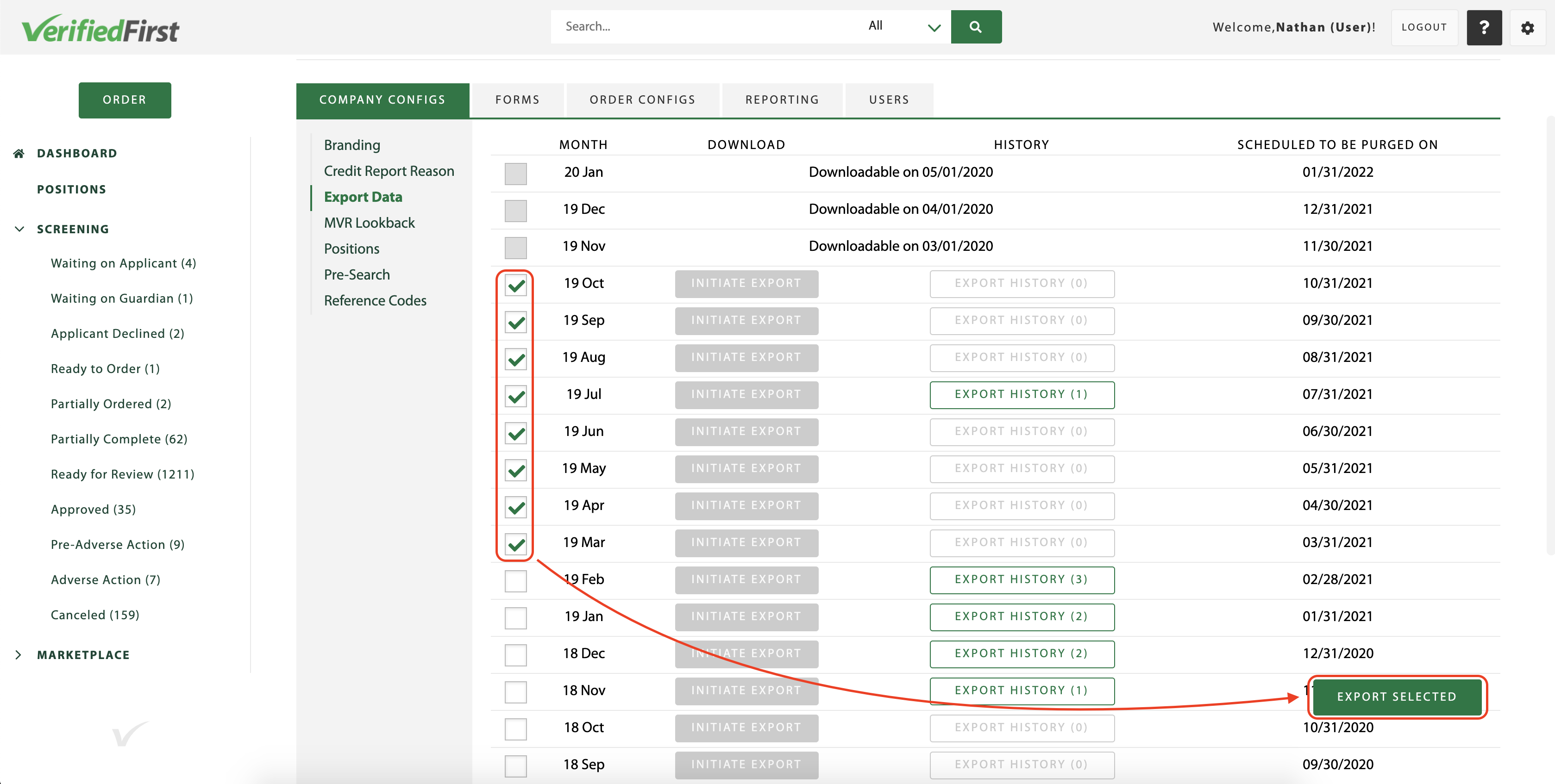 Users can also export individual reports by clicking the "Initiate Export" button next to the preferred record.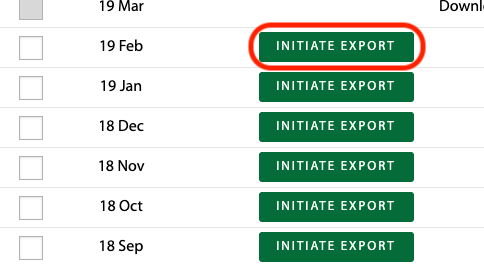 After initiating an export, you will be prompted to select what information you would like to export for download. Options include CSV of Completed Order Data, PDF of Reports, Specific Attachments (Disclosures, Authorizations, Electronic Consents) and All Other Attachments.
Please note: if a user has already exported the data, you will see a history of who exported the data (pictured below). You can also click the "Export History" button to see who has viewed/exported that specific data.

Once you select what information you would like to export, you will receive a request confirmation.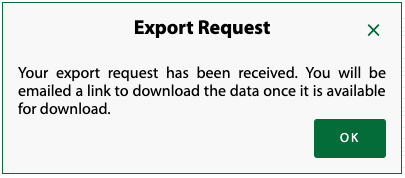 The user will then receive an email with a download link.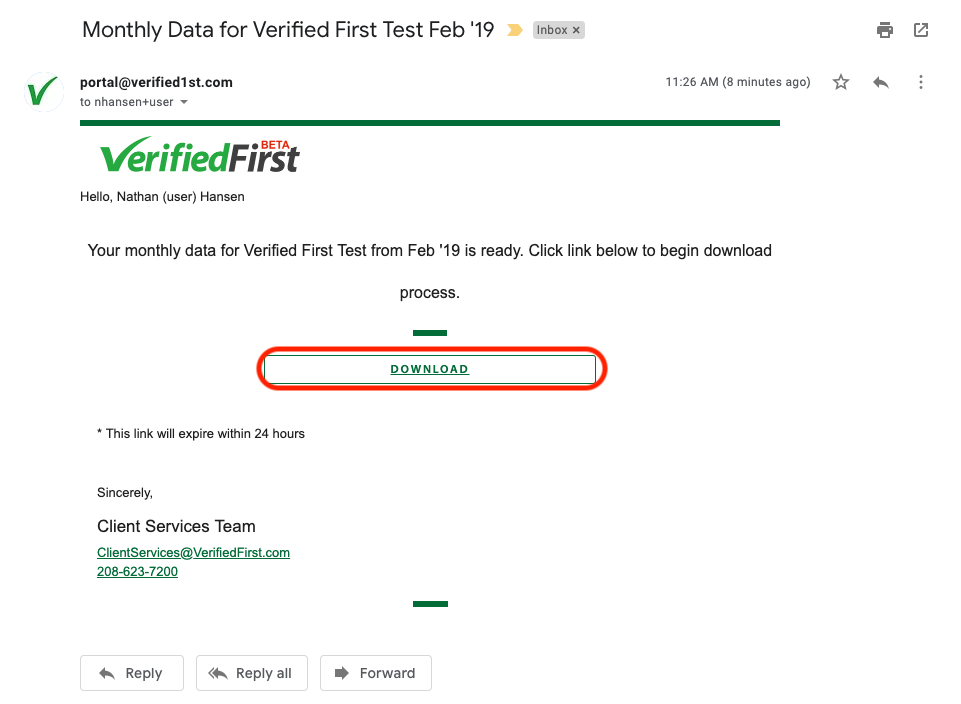 After the user clicks the download link, they will be taken back to the Verified First portal to confirm they have the necessary permissions to export and view the data.
Once the user permissions have been verified, the report will automatically download. After downloaded, the user can open the downloaded file to view the report information.
Reports include individual files for each order run in the selected month, along with any attachments included as requested.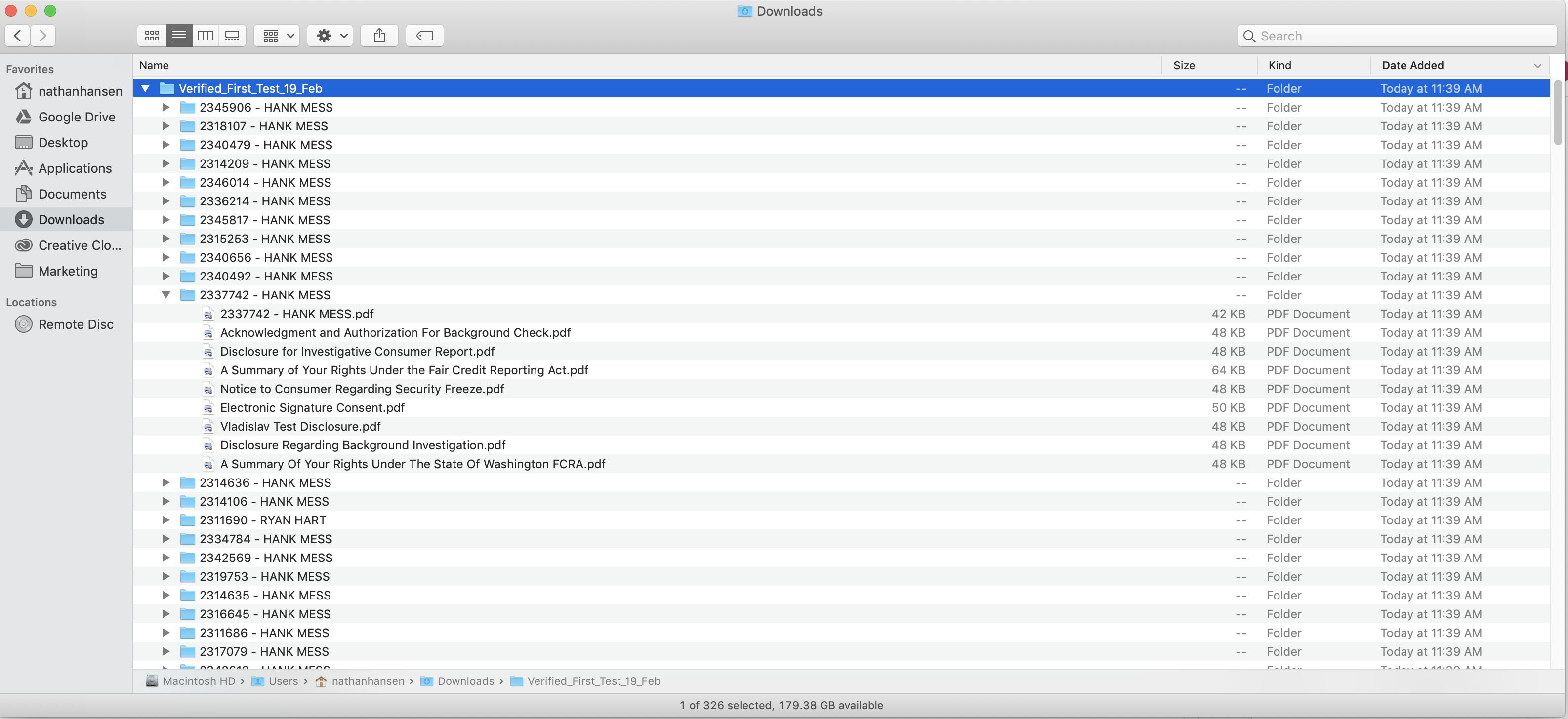 Reports also include a CSV file with a summary of every report included in the exported month.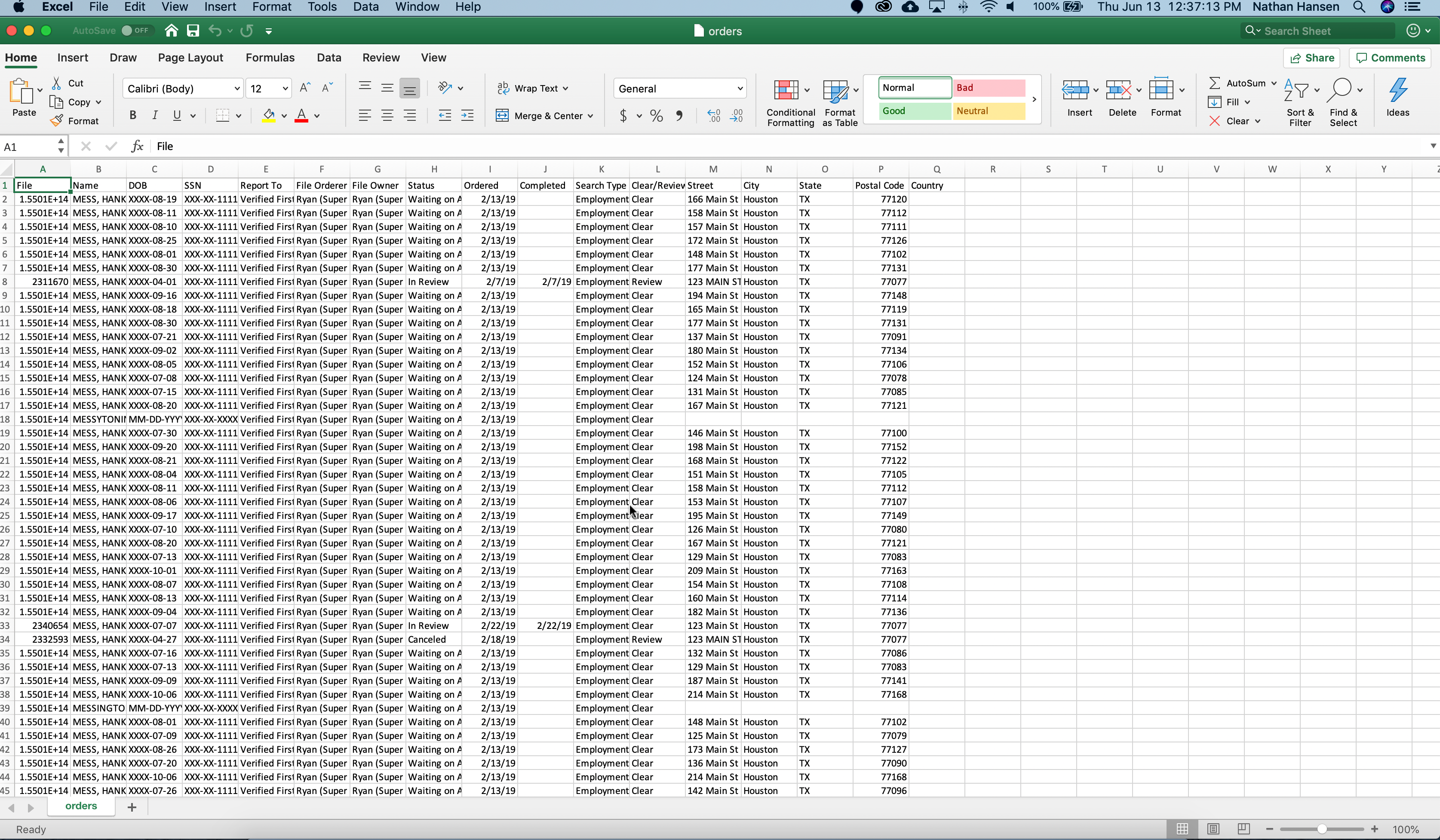 View our Data Retention Policy here.
If you have any further questions, or need a product enabled on your account, 
please contact Verified First Client Services for assistance.

Call 844-709-2708 or email ClientServices@VerifiedFirst.com