Users have the ability to bulk download and save reports (and attached documents) on up to 500 completed files at one time. This can be helpful if you need to print out paper copies of the files for your records or if you just need to save them to your computer before the 2 year data purge takes place. Being able to process the downloads in a bulk method makes this job simple and quick!
Let's take a look at how to save and print one file's report.
Save/Print One File Report
Navigate to one of the queues in the portal that are in a completed status. Queues that have printing capability from the list view are:
Ready for Review

Approved

Pre-Adverse Action

Adverse Action
Once you've determined which file you would like to download, click the check box next to that file and then click the "View/Print" button on the top right-hand corner: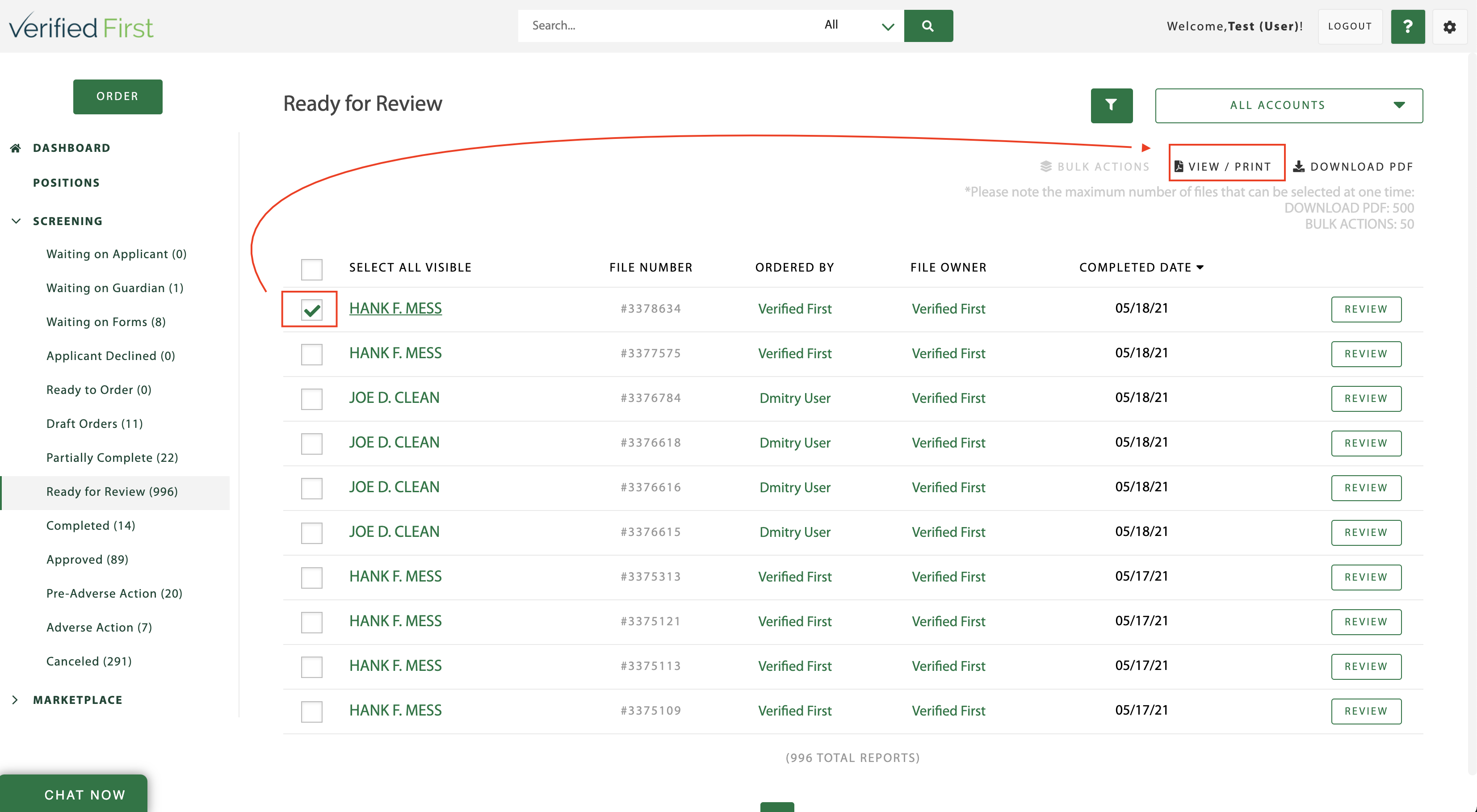 Your file will open in a new tab and from there you can use the web browser's controls to download or save the report (and any associated documents, if attached to the file):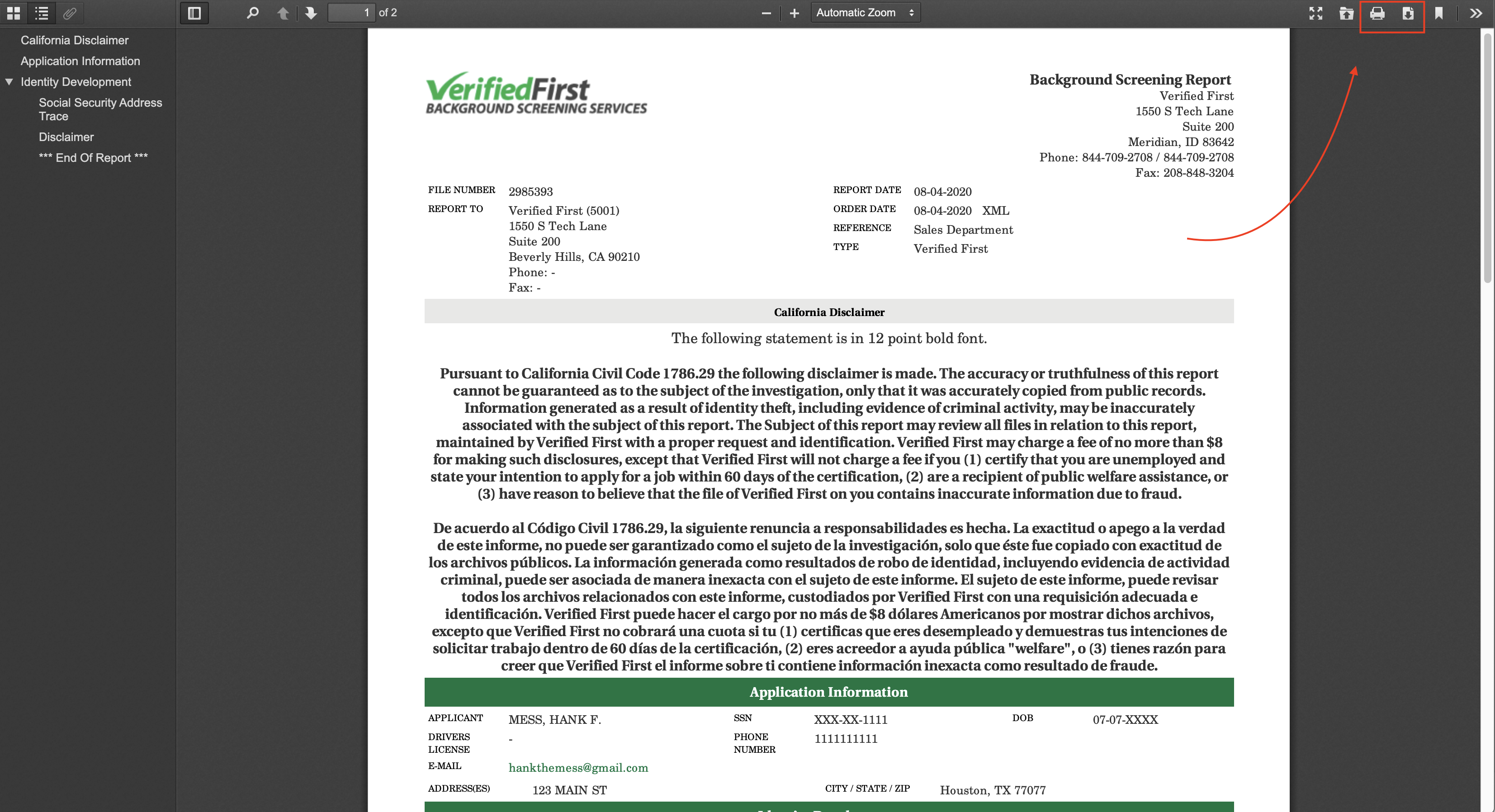 Save/Print Multiple File Reports
In order to print multiple reports, you will need to trigger the bulk download functionality from the list view. To do this, you will again navigate to the queue from which you wish to take action and either click Select All (selects all files visible on the page) or click the checkboxes next to the specific files you wish to include, and then click Download PDF: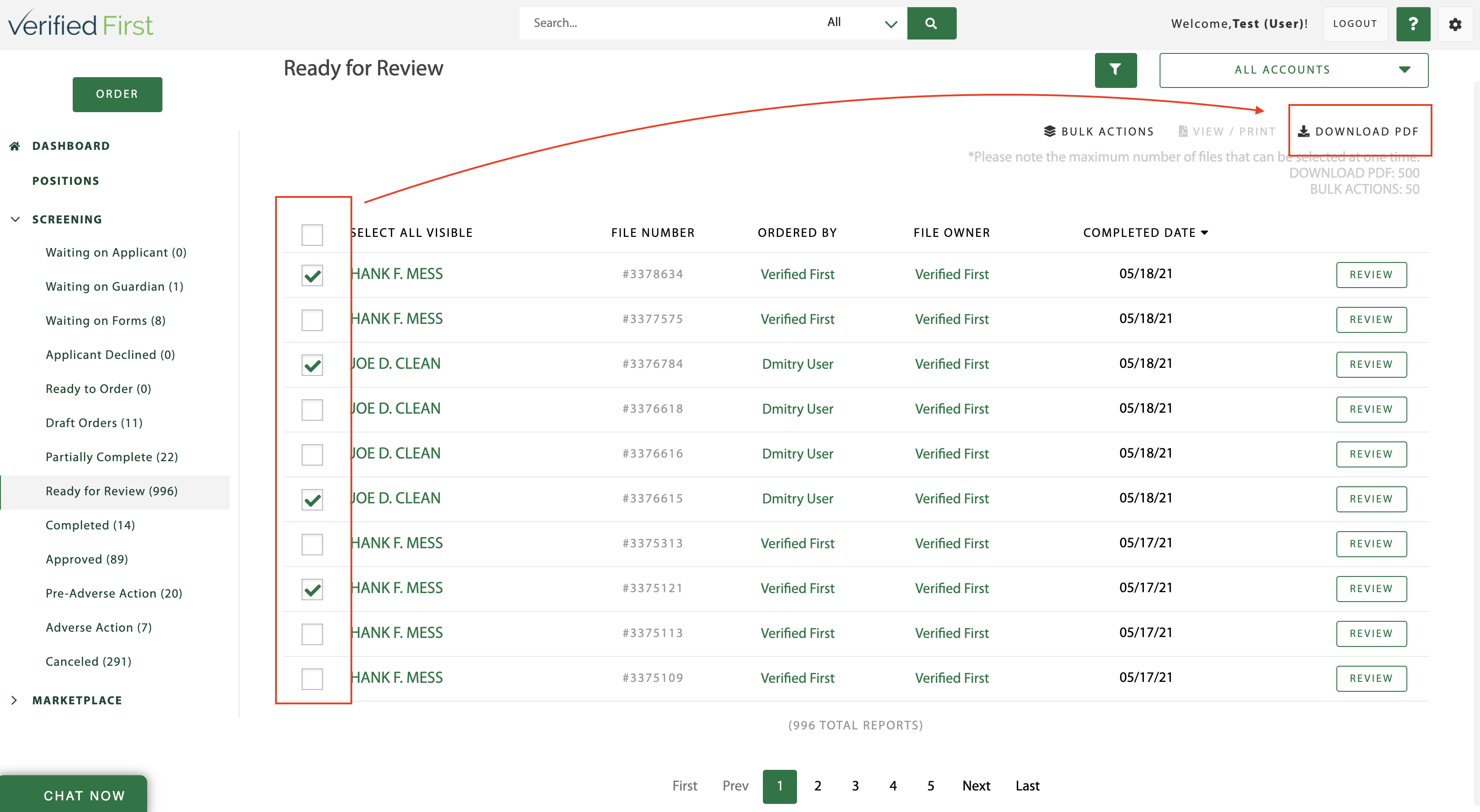 You will then be asked if you would like to include the file attachments in your download, select Yes or No: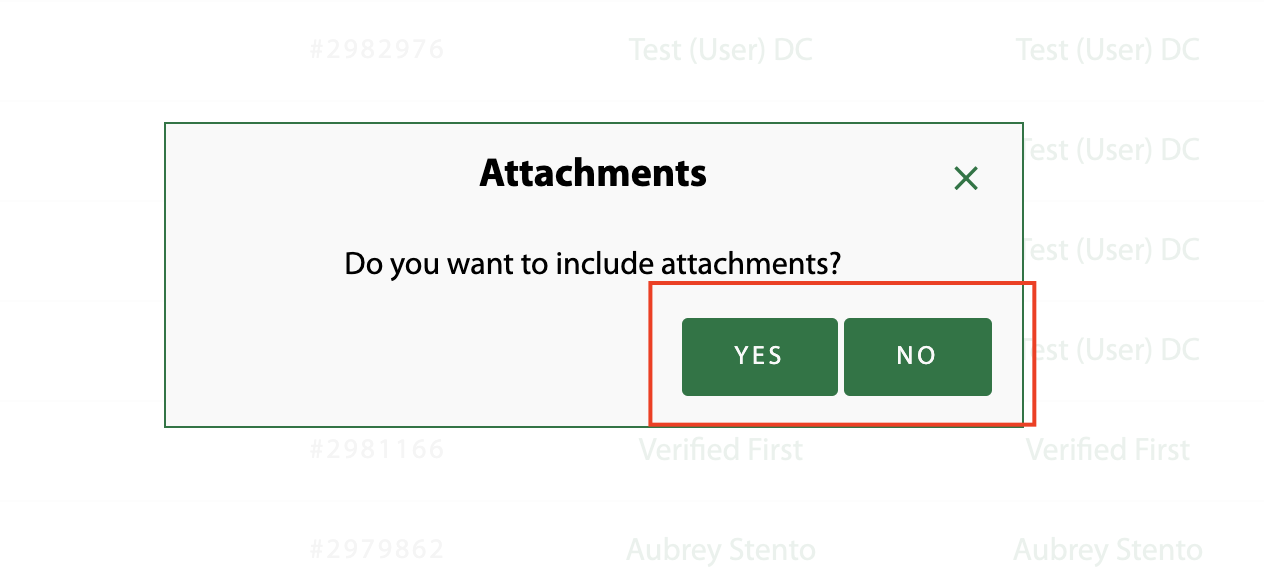 Once you make a selection on attachments, the system will give you a message at the top of the page letting you know that it is processing your request and you will receive an email when your files are ready to download:

Once the file is ready for download, you will receive an email detailing the number of files that were selected along with the link to download the consolidated reports. Click on the Download button to retrieve your file:
Once you click the Download link, the .zip file will be downloaded: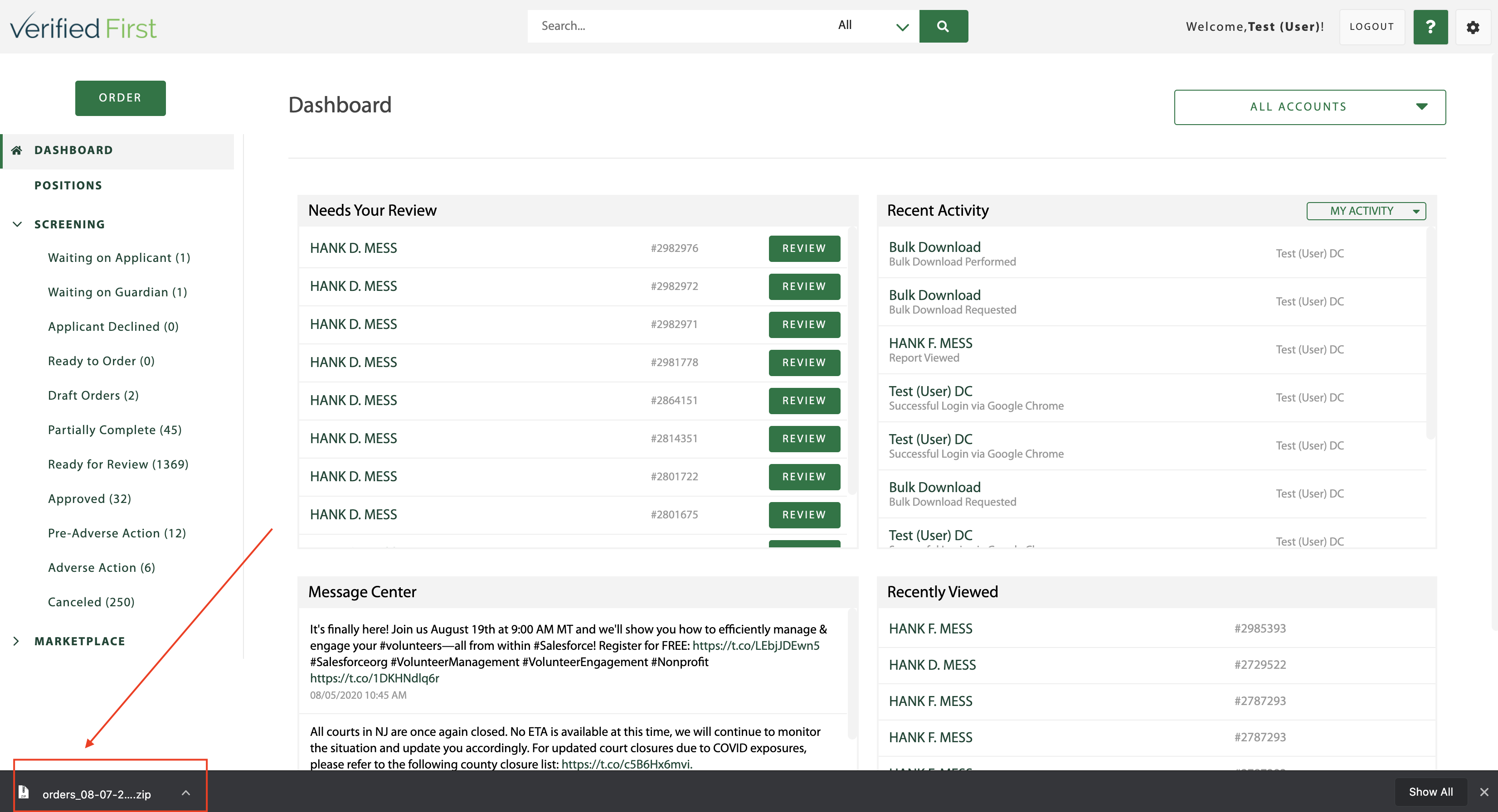 Each file you requested will be consolidated into the one .zip folder. You can then unzip the folder to view the reports you requested.
If you're using a Mac, the files will unzip for you. If you're using a Windows computer, you will need to follow these instructions for unzipping the folder.
You will then see all of the files you requested in its own folder:

From there you will be able to save the files to your computer or print them for hard-copy records.
The information and opinions expressed are for educational purposes only and are based 
on current practice, industry related knowledge and business expertise. The information
provided shall not be construed as legal advice, express or implied. 

If you have any further questions, or need a product enabled on your account, 
please contact Verified First Client Services for assistance.

Call 844-709-2708 or email clientservices@verifiedfirst.com