Users have the ability to view estimated turn-around times at the overall file level and view actual turn-around times of product completion. These multiple levels of granularity around completion times greatly help HR users better plan out timelines for their hiring workflows! Here are some definitions for the different terms you will see around the portal:
File Estimated Turn-Around Time (ETA): The amount of time the overall file is estimated to take for all the searches to be complete.
Turn-Around Time (TAT): Actual amount of time that specific product took to complete the search.
File Estimated Turn-Around Time (ETA)
If there are multiple searches on a file, then this time will represent the time that all searches will take to complete. Generally this will be the time for the time it takes for the longest product to complete.
Turn-Around Time (TAT)
Each product ordered can take a different amount of time to receive results and be marked as complete on the file report. Our system calculates the estimated amount of time that an individual product will take and presents that to users on the file view of the portal (not available in the extension just yet!).
How ETA and TAT are Displayed in the Portal
Let's take a look at how ETA and TAT appears on files in the portal.
After the order has been submitted, return to the file (report-results view). In the middle tile of the three tiles on this view, you will see the estimated time for the overall file. Hovering over the "i" icon gives you more information about this tile: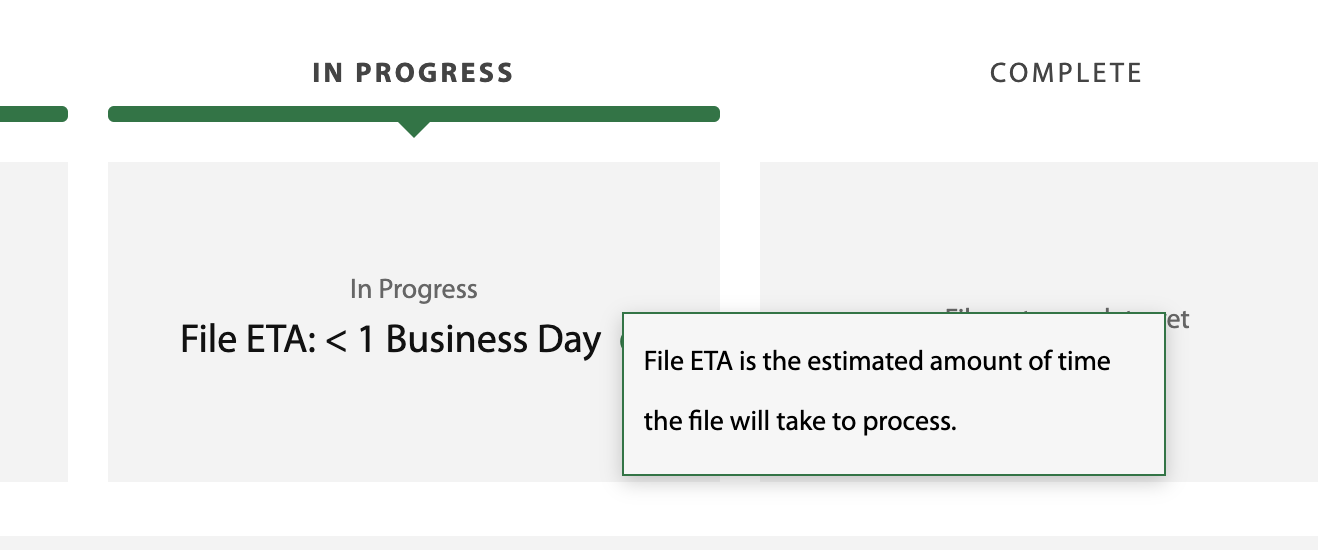 At the product level, when the search is complete, you will see the TAT for that product: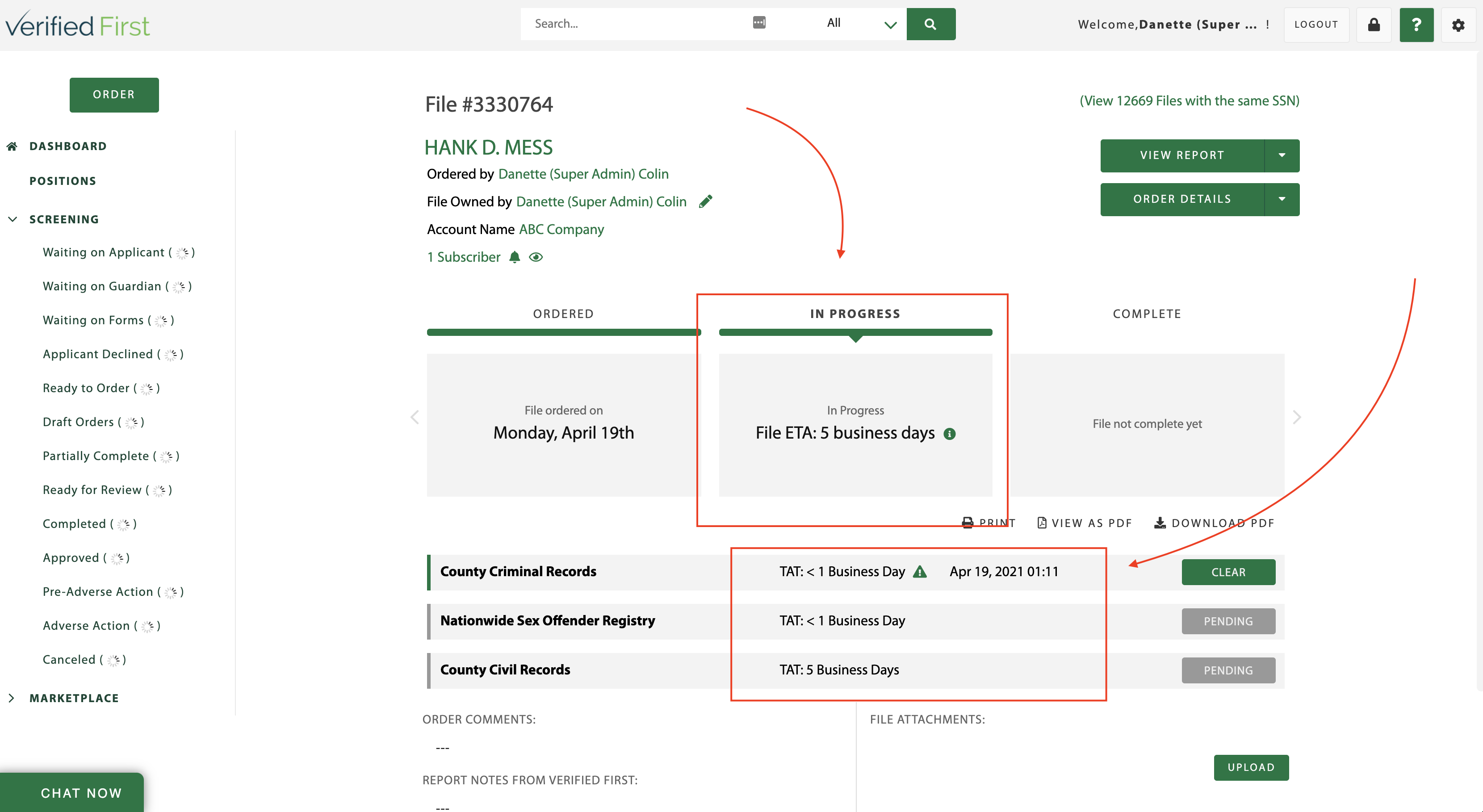 When you see a green triangle next to a product, you can hover over it and it will show you why there's a potential delay for that product, and if there's a specific jurisdiction that is causing delay it will be identified here:
The information and opinions expressed are for educational purposes only and are based 
on current practice, industry related knowledge and business expertise. The information
provided shall not be construed as legal advice, express or implied. 

If you have any further questions, or need a product enabled on your account, 
please contact Verified First Client Services for assistance.

Call 844-709-2708 or email ClientServices@VerifiedFirst.com