If you need to run screens on multiple candidates with Applicant Invite, you can place a "Batch Order" directly from the Verified First Portal.
When placing an applicant invite batch order, you are sending multiple candidates an Invitation to agree to a background screen and you are asking them to acknowledge and sign all necessary forms and provide personal information (via a secure online form). 
In order to place an applicant invite batch order, you'll need the "Order Reports" and "View Reports" user permissions. 
Optional permissions are "Order Reports for Other Users" and "View All Reports for Other Users."
Batch Ordering is the most appropriate order option when one of the following exists in your workflow:
You need to process large orders quickly rather than individually

You do not yet have the necessary information to place a direct order

You have not yet provided the appropriate Disclosures from the candidates
You do not have a signed Authorization forms from the candidates
Batch Ordering is currently configured to process and send bulk Applicant Invitations.
To place a Batch Order start by logging in to the Verified First portal. Click the "Order" button at the top-left.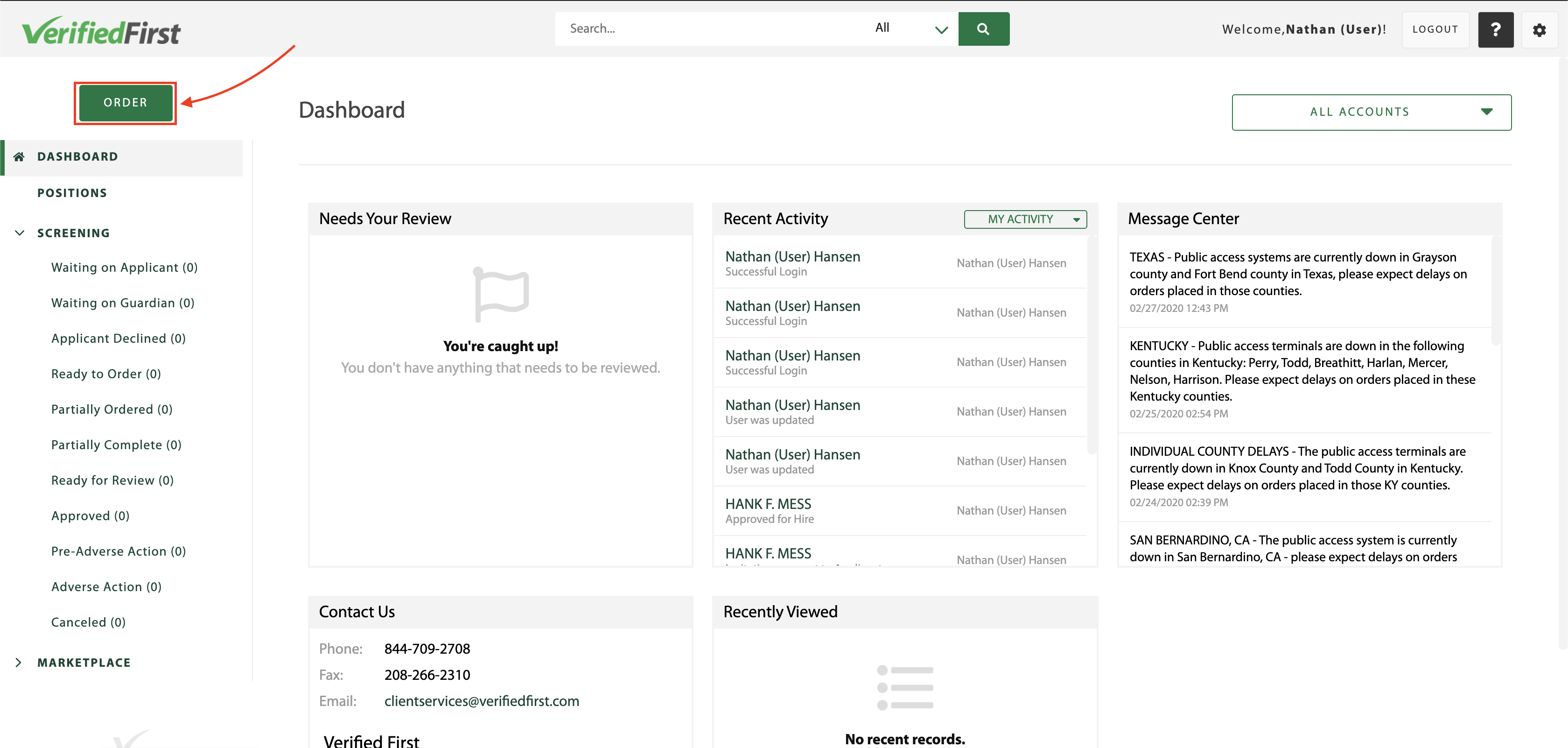 Next, click the "Batch Order" button on the order page.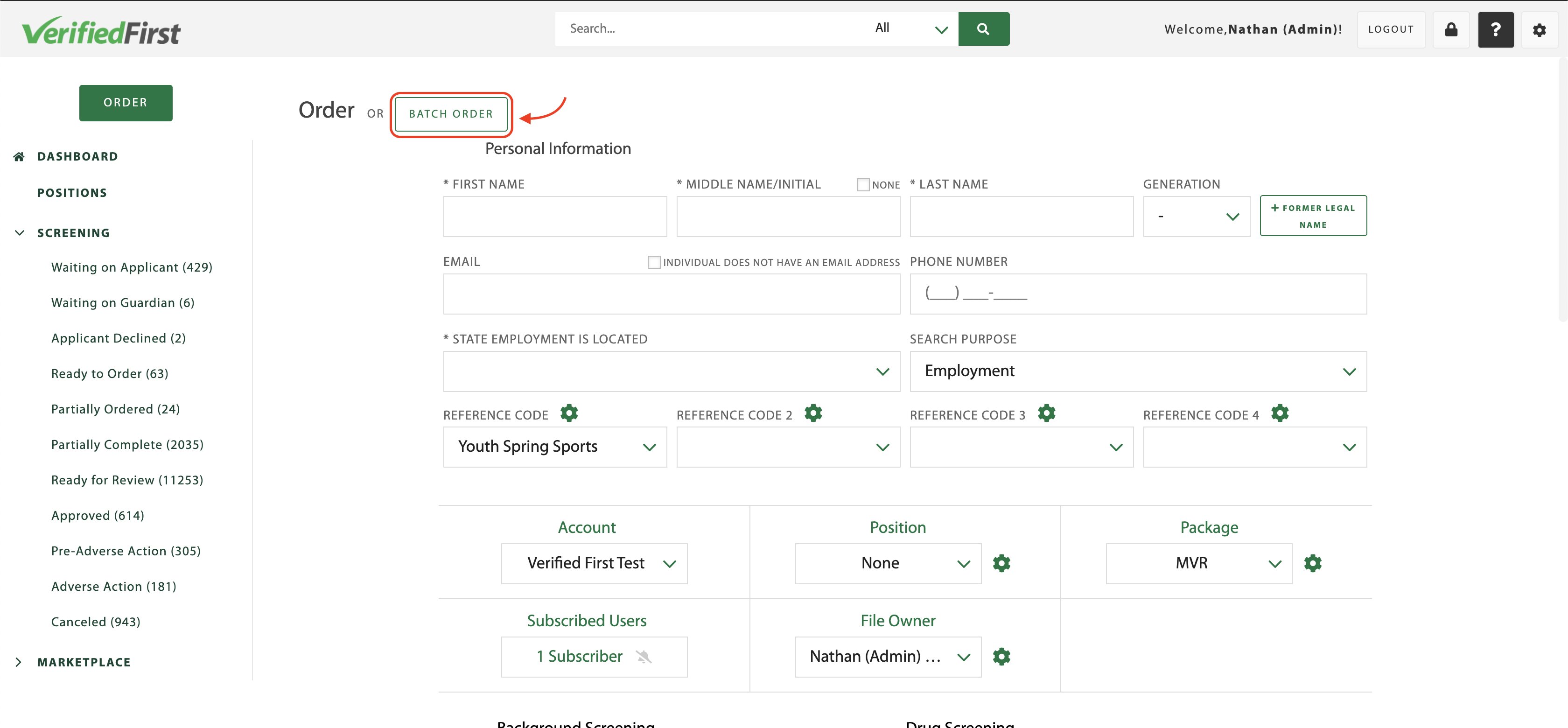 If this is your first time placing a batch order, you'll need to select "Generate CSV Template" to download the necessary template that contains all of the required headers to run a batch order.

After clicking "Generate CSV Template", you'll be taken to a screen where you can select all the necessary information required to export your custom CSV template. These selections include the order type and order information, as well as the background screening and drug screening products you would like to batch order.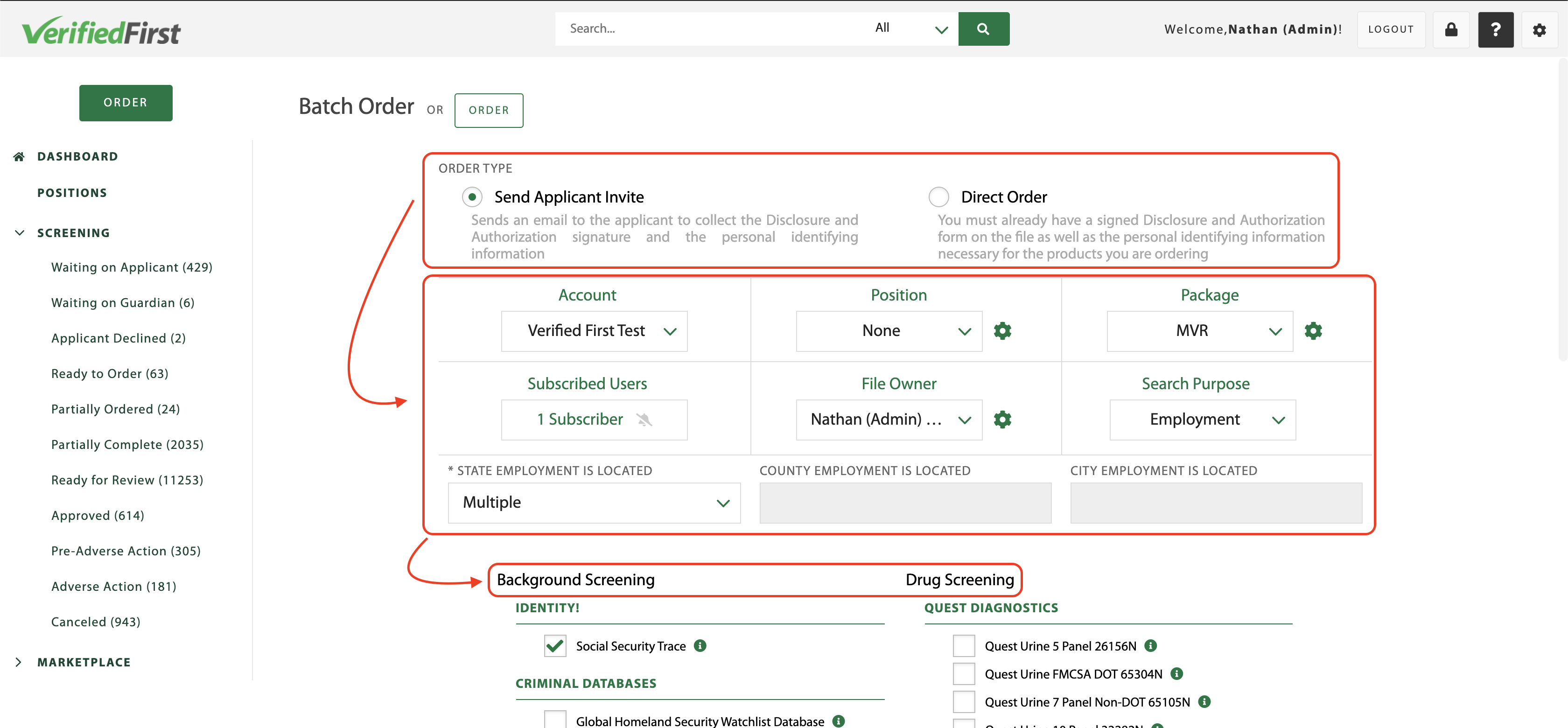 Once you've made all the necessary selections, click the "Download CSV Template" button.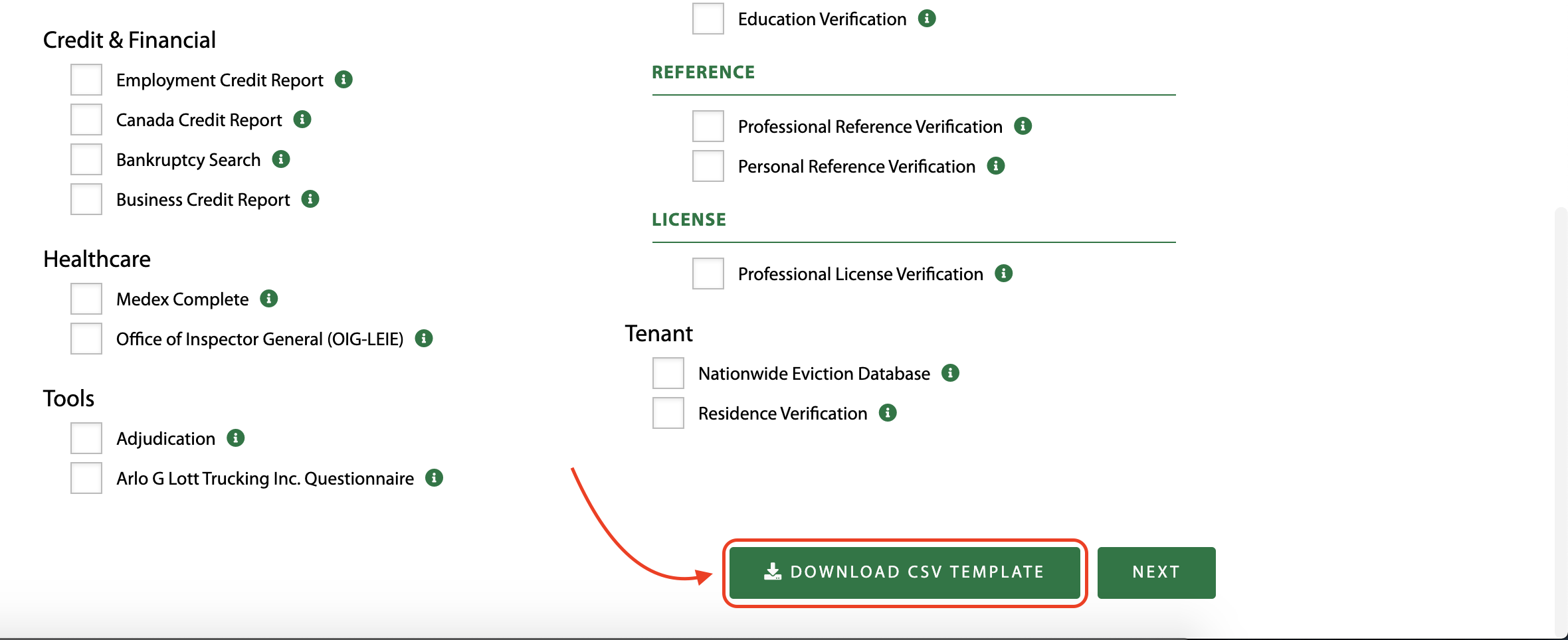 After clicking "Download CSV Template", you'll be prompted to select any additional fields you would like to include in the template. Mandatory fields are already selected, so you don't have to select any additional fields if you don't prefer to.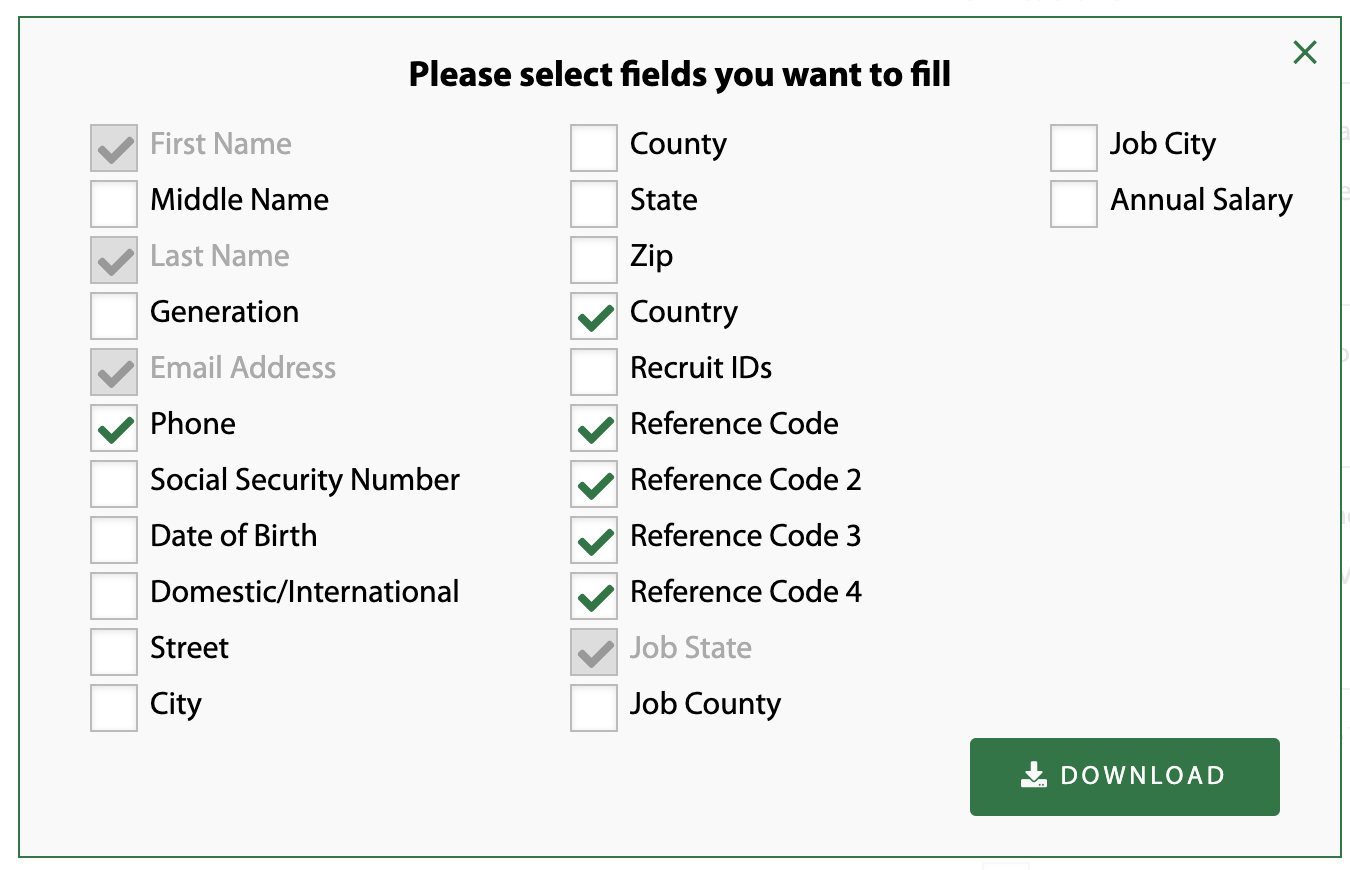 Note: If you open the downloaded CSV template with Apple "Numbers" there's a chance that the fields will not be formatted correctly. If they are formatted incorrectly, click the "Format" button on the top right corner of Numbers and then select any cell in the spreadsheet.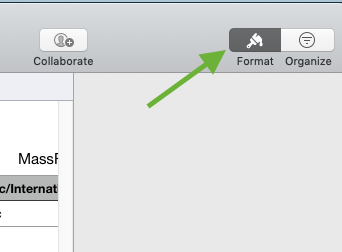 After selecting a cell, the Table menu will appear on the right side of your numbers app. Click the "Adjust Import Settings…" button.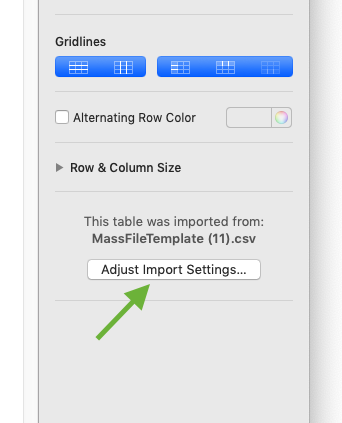 Make sure "Delimited" is selected at the top of the Import Settings window. Click "Update Table" and the cells should now be formatted correctly.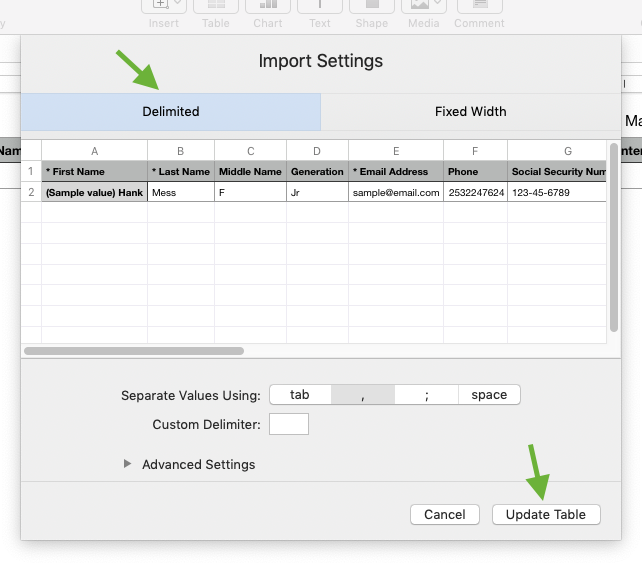 Once you've filled out the CSV form with all of your candidates information, return to the portal and click "Upload CSV Template." Select your updated CSV file and click "Upload."
Next, you must review all of your candidates information. If any fields are incorrectly filled out, the system will highlight that field. You can correct that candidate's information by clicking the pencil icon to the right. Once corrected, click "Send Invites".

After clicking "Send Invite," you will be able to select if you want the report to be auto-ordered after each candidate fills out their information, or if you would like to review each candidate's information before manually ordering the screen.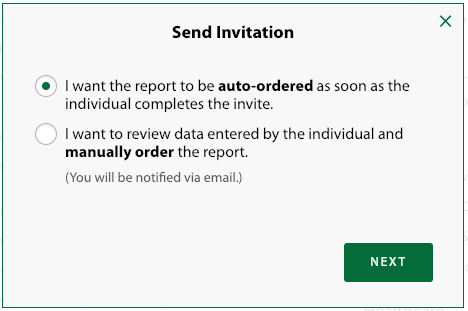 You can then select whether you would like to send the invite via email, texting, or both. Clicking Next will send the invites.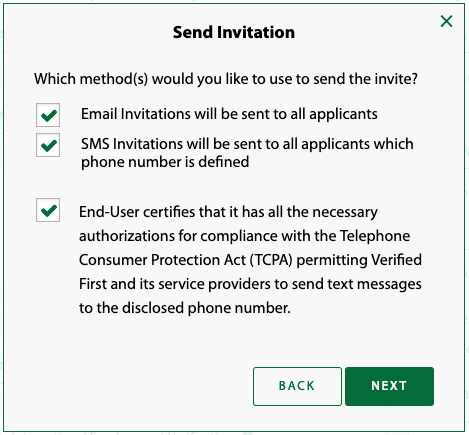 Please refer to the following articles to learn about the other order methods available to you.
If you have any further questions, or need a product enabled on your account, 
please contact Verified First Client Services for assistance.

Call 844-709-2708 or email ClientServices@VerifiedFirst.com